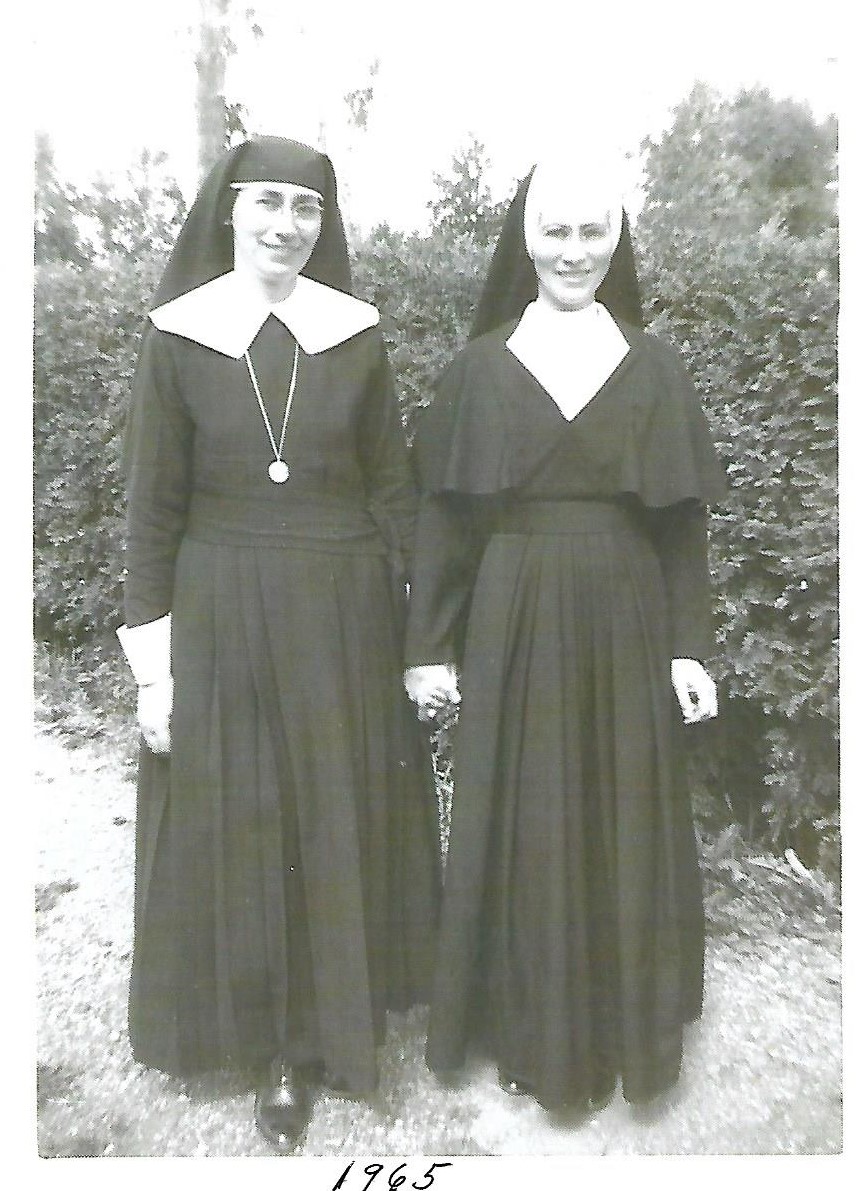 By Sister Mary Joan Helm, SSND
Interconnectedness is an important theme in our Directional Statement of the 24th General Chapter, "We educate, advocate and act in collaboration with others for the dignity of life and care of all creation." Here is one story of many that could be told.
Sister Zita Merkowsky entered SSND in 1941, and her sister, Sister Francene, entered the congregation of Our Lady of Victory Missionary Sisters. Both were born in Saskatchewan, Canada.
Father John Joseph Sigstein, the founder of Our Lady of Victory Missionary Sisters (OLVM), a community of women catechists, was inspired by the spiritual life of the SSNDs living at Longwood Academy in Chicago. He wanted his first catechists in the early 1920's to live with the community and be trained by them in teaching religious education. Besides spiritual life and music classes, they received instruction in Spanish. The members of OLVM aided immigrants coming to United States to work in newly-built steel mills along Lake Michigan.   
Longwood Academy was a large day and boarding school for girls. Coincidentally, in the 1920's, there were five sisters from Canada who were missioned at Longwood – Sisters Odina Martin, Lewina Welles, Humilia Ernewein and Lucensis Fehner and Sister Hubertine Giesler, who had cared for the orphan children in St. Agatha, Ontario when Mother Caroline brought Sisters there in 1871.  
The mission of OLVM is to proclaim the Gospel in creative and flexible ways in order to promote the reign of God in justice and peace and to stand in solidarity with those living in poverty and oppression. How interconnected is their mission statement with our own Directional Statement? "We discern as a congregation which urgent and critical global concerns we are called to address and we dare to respond boldly in unsuspected ways."
Our Lady of Victory Missionary Sisters are approaching their 100th anniversary in 2022.