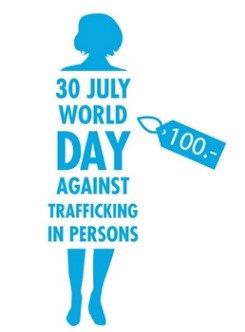 In the context of the need for raising awareness of the situation of victims of human trafficking and for the promotion and protection of their rights, the United Nations has designated July 30 as World Day Against Trafficking in Persons.
CALL TO PRAYER - Prayer to St. Josephine Bakhita – Patron Saint of Human Trafficking Survivors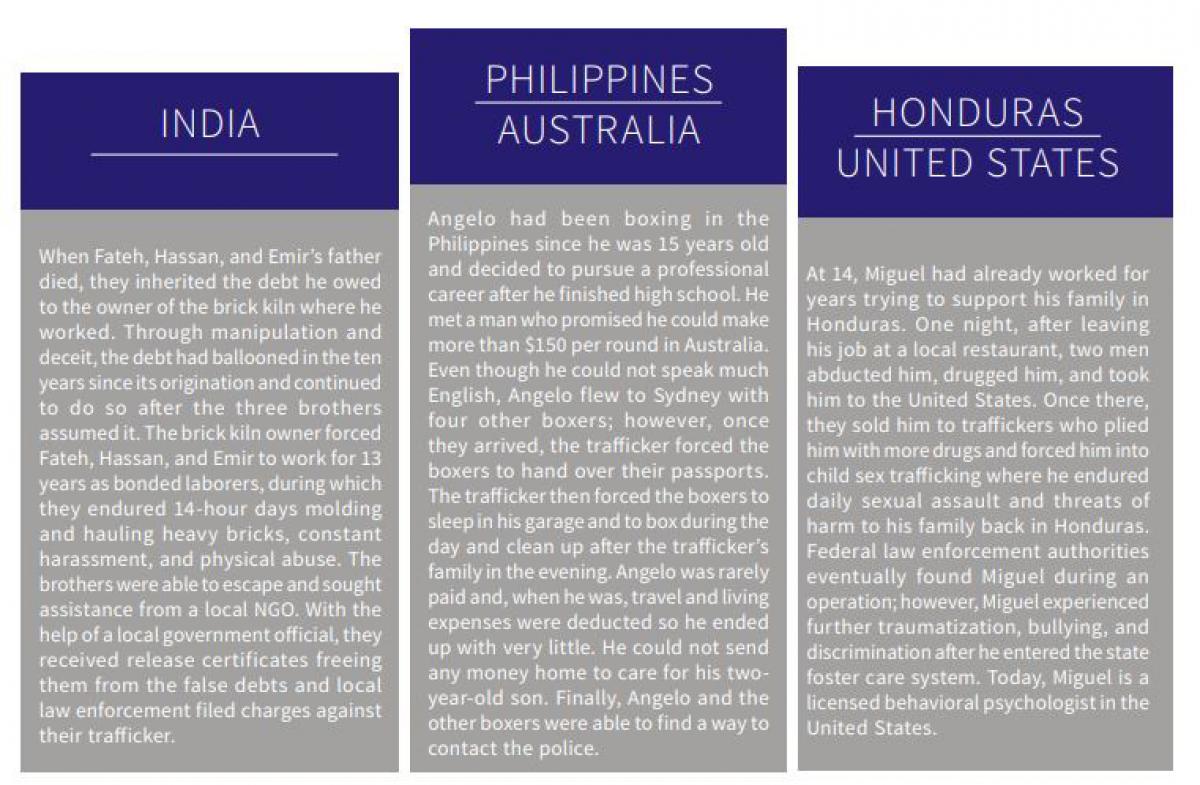 U.S. Department of State. (2019, June 20).  Trafficking in Persons Report.
How can you help educate others about the realities of human trafficking? Family? Friends?  Co-workers?  Parishioners?
What role do you play in supporting labor trafficking through the purchases you make? 
Are you aware of any human trafficking groups in your area that you can support in some way?
2019 World Day UNODC is focusing on highlighting the importance of Government action in the interest of victims of trafficking.
Here is what you can do:
Pray for victims, survivors and perpetrators to end this form of modern day slavery
Inform yourself by downloading the brochure on this year's theme and on UNODC's work on human trafficking - https://www.unodc.org/endht/en/index.html?lf=1&lng=en
Share, like and comment on the social media messages for the World Day
Donate to groups that prevent trafficking and assist survivors such as Lifeway, United Nations Voluntary Trust Fund for Victims of Human Trafficking, and Beyond Borders.
Watch and listen to Sister Gabriella Bottani , Comboni Missionary and Coordinator of Talitha Kum, a global network of more than 2,000 Catholic nuns working on the front lines to end human trafficking.  Sister Garbriella was named a 2019 TIPS Hero.  
CLOSING PRAYER – Gen Cassani, SSND
O God, our words cannot express what our minds can barely comprehend and our hearts feel when we hear of children and adults deceived and transported to unknown places for purposes of sexual exploitation and forced labor because of human greed.  
Our hearts are saddened and our spirits angry that their dignity and rights are being transgressed through threats, deception, and force.  
We cry out against the degrading practice of trafficking and pray for it to end.  
Strengthen the fragile-spirited and broken-hearted.  
Make real your promises to fill these our sisters and brothers with a love that is tender and good, and send the exploiters away empty handed.  
Give us the wisdom and courage to stand in solidarity with them, that together we will find ways to the freedom that is your gift to all of us.  
Amen.