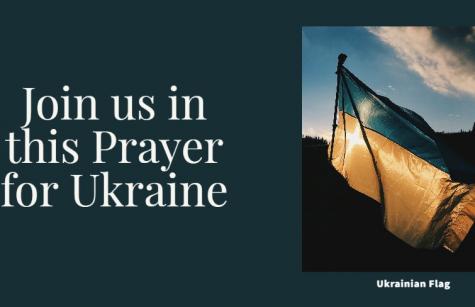 A Prayer for Ukraine
We hold before you
all who live close to war and conflict;
and all who live close to
the threat of war and violence.
We remember especially at this time,
people in Ukraine and Russia.
We pray for nonviolent and peaceful
resolutions of conflict.
Give to us all hearts of hospitality
and sanctuary,
forgive us all our hostility and hatred.
Bring all people to the humanity you give us,
and to the reconciliation and healing
for which you give your life.
Strengthen us all to work with you
to build justice and peace,
reconciliation and healing, in our hearts
and homes, in our streets,
in all communities, neighborhoods, and nations.
Bless all who live lives for the peace and
well-being of others, and make their service fruitful.
In the name of Christ,
Amen.