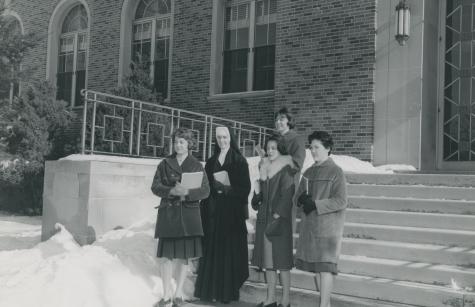 By Sister Kathleen Feeley, SSND
I was blessed to know Sister Maura as a teacher, a colleague, and a friend.  I would like to share some stories about her wry humor.
My first college course, many summers ago, was English 101 with Sister Maura. I had heard much about her, and she exceeded all my expectations. Her classes were packed with information and inspiration. She often used material in current books and periodicals. One could tell that she read widely, and was an expert in bringing current topics into her classes.
She taught us Keats' poem, "Ode on a Grecian Urn" and then assigned us to write an essay telling an incident in our lives that we would like to "cut on a Grecian urn."  I labored over an essay about a first grader in my class.  Her mother had brought her to school a week late. She covered her face with her arm when anyone spoke to her, and she did not speak. Her mother whispered, "Shy." One day, eight weeks later, the class was playing the game, "Take a balloon."  Unexpectedly, Alice walked hesitantly to the blackboard, where I had drawn colored balloons with vocabulary words in them. She erased one of them, and, clutching the imaginary balloon string in her hand, said "Mailman. The mailman has a letter for me."  It was the breakthrough.
When Sister Maura returned the essay, she wrote a sentence of praise. Then, the trenchant comment: "The dash is an effective punctuation mark when used with discretion." 
Puzzled, I scanned the three-page essay, and, dismayed, saw dashes sprinkled throughout it. Needless to say, I studied the use of the dash and never "sprinkled" it in my writing again.  And my heart opened wide to this teacher who did not put red circles around all the dashes.
One summer, I was one of five young SSNDs and one non-SSND who sat around the English seminar table with Sister Maura as leader. The course was inspiring. But the biggest inspiration I received was the way Maura listened respectfully and attentively to each of our responses to the question at hand. The one non-SSND did not have the background that the rest of us had, and her answers were a bit rambling. We got a little restless and inattentive, but Maura listened intently, occasionally nodded gravely, and always said something positive.  Years later, I remembered that scene, and I asked Maura how she managed to do this. "I was counting her grey hairs," she said.
Many years later, Sister Maura was one of the faculty members called to testify in court when a group of Maryland Catholic colleges were being sued by the ACLU for receiving state aid when they were allegedly sectarian institutions (those whose mission is to promote a specific religion.) The prosecuting attorney asked Sister Maura if she used the Bible in her literature classes. She responded, "Perhaps I should, but actually, I use The New Yorker."  
My favorite of Sister Maura's poems changes as life moves on.  Right now, with the deep changes ahead of us as SSNDs, it is this one. I should add that clematis is a white summer flower that bloomed on the Notre Dame of Maryland University campus.
Initiate the Heart
By Sister Maura Eichner

Consider the season's wheel:
the turn of summer creeping over
leaves one incurved tendril on the vine,
one pointed peak of sweet late clover.
Initiate the heart to change
for it is wiser so,
accepting the splendor of the hour
white with clematis or snow.
Fortify the will with peace;
no season taking root,
tranquil in mist, in warmth, in frost,
each bears fruit.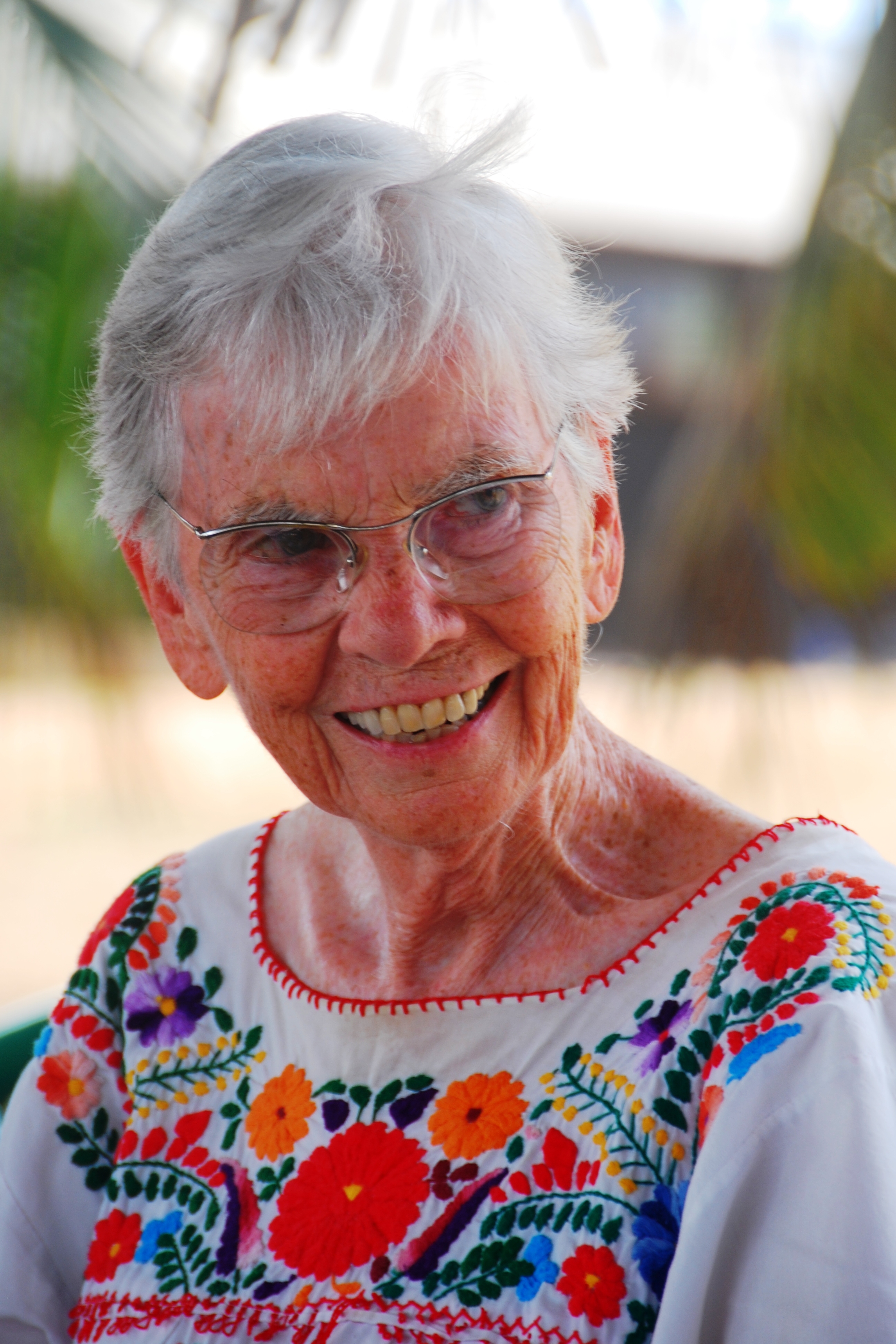 A native of Baltimore, Sister Kathleen Feeley has been a vowed member of the School Sisters of Notre Dame for nearly seven decades. She received her Bachelor of Arts in English from Notre Dame of Maryland University in 1962, her Master of Arts in English from Villanova University in 1967 and in 1970, her Doctor of Philosophy with a major in English from Rutgers University. In addition to serving as executive director of the Caroline Center in Baltimore City and teaching throughout Maryland, Sister Kathleen ministered as president of Notre Dame of Maryland University for 21 years, from 1971 - 1992. She has taught around the world including at the University of Madras, India; Australian Catholic University in Australia; Fudan University, Shanghai, China; and at the Catholic University of Ghana where she taught for seven years from 2003 – 2010.