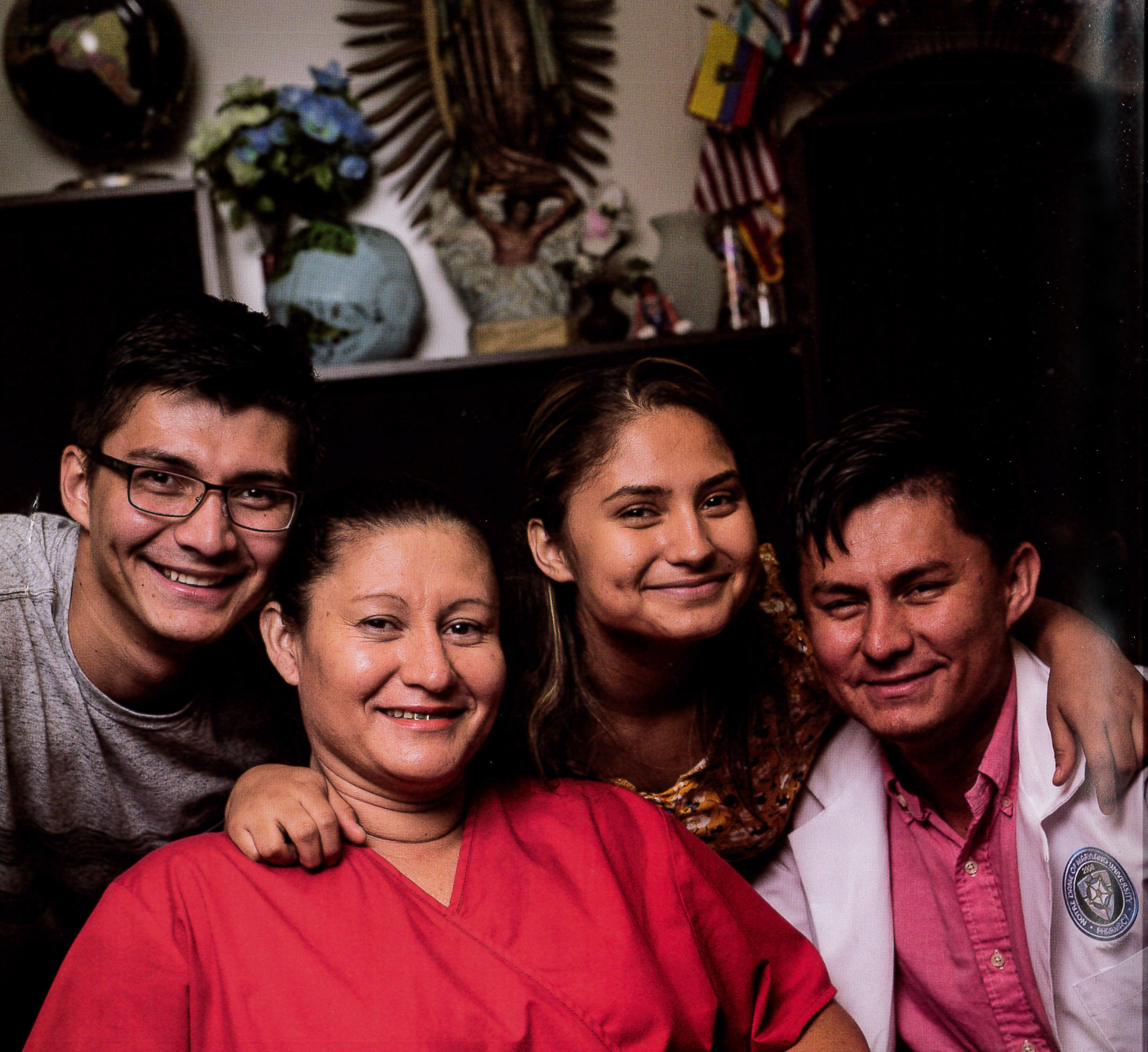 Blanca De Le O is now happily working for the School Sisters of Notre Dame at Villa Assumpta in Towson. However, this fulfilling career has been hard earned. Much of her life has been spent seeking safety and peace. Her mother sent her as a young girl from war-torn El Salvador to live with her grandmother in Honduras. There, Blanca's life was a backbreaking, night-and-day grind of manual labor. When she had children, their education became her first priority. "My mom couldn't read or write in Spanish," says her oldest son, Carlos. "She wanted us to have an education and a better life."
In 2001, a desperate Blanca endured a harrowing journey to the United States. She arrived owing a huge debt to the "coyote" who smuggled her into the country, and her family was having trouble coming up with the money. Knowing what had happened to some who could not pay, Blanca feared she would be raped or murdered. Fortunately, she was able to pay off her debt without harm.
Once she settled in Maryland and began to work, Blanca sent for her children. First 10-year-old Selvin arrived. A few months later, Carlos, then 13, and Riccy, 7, followed with their father.
Blanca began coming to the Esperanza Center for English lessons and for medical services for the children. This is where she first encountered the School Sisters of Notre Dame. But when she got a deportation order, things seemed hopeless. "I was afraid not because it was bad for me but for my children," she says.
And then another crisis: a particularly violent assault by her husband.
The experts at the Esperanza Center helped her secure a visa for herself and her children through a program for crime victims and their immediate family. Today, Blanca loves her job caring for retired School Sisters of Notre Dame at Villa Assumpta.
Blanca's dream for her children has also come true. Carlos graduated with honors from Loyola University and is now attending the School of Pharmacy at Notre Dame of Maryland University.  Selvin also received a full academic scholarship to Loyola, where he is majoring in physics and math. Riccy entered Loyola as a freshman this year. They credit the Esperanza Center for making it possible.
"What I think people should take away from our story is that you should never give up," encourages Riccy. "Our family faced so many problems, but we never lost hope."
Esperanza Center offers hope and compassion to thousands of immigrants trying to navigate life in this country. Many have fled war and other dangerous conditions. Some arrived as unaccompanied minors. They provide services related to education, health care, immigration law, family reunification, anti-trafficking and more.