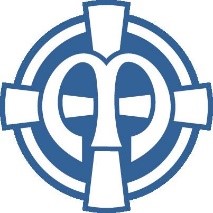 On January 6, 2021, the world witnessed a horrific and despicable attack on our United States democracy and the marring of the reputation of a country known for its peaceful demonstrations and graceful transfer of power in spite of the diversity of our political opinions. The protesters, incited by allegations of rigged elections, have not only posed a threat to the many people who work in and around the Capitol but also posed a threat to the democracy of the United States. The severity of this event cannot be overstated. It was a threat to our democracy, a threat to our national unity, and a threat to our future as a people.
 
School Sisters of Notre Dame are women of hope, committed to bringing Jesus' message of love, light and unity to the world. Our mission is to proclaim the good news, directing our entire lives toward that oneness for which Jesus Christ was sent. Our very lives give witness that in our diversity, in our differences, our words matter, lives matter, and in the words of our foundress, Mother Theresa, "Unity is the one thing that makes us strong within and without." (3006)
 
Join us in giving witness to the power of our charism by contacting the present administration and our legislators. Urge them to condemn publicly the actions of the protestors, resolve to work together to ensure a peaceful transition of Administration, and move forward, in a bipartisan way, engaging in dialogue across differences and resolving to heal the divisions that have fueled the many incidents of violence in the nation's recent history.

The Shalom North America Contacts
S. Arlene Flaherty, OP
S. Jeanne Wingenter, SSND
Kathleen Bonnette
S. Rose Mary Sander, SSND
Tim Dewane