By Sister Shirley Stockus, SSND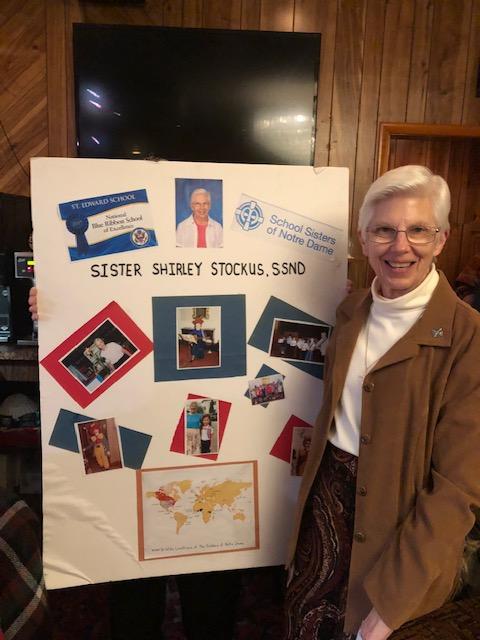 On March 13, 2020, I left my classroom at St. Edward School in Chicago, IL, for the last time after 22 years of teaching at St. Edward's.  Another reason that I will always remember that Friday the 13th is because on rushing to my patrol post after school I tripped on an uneven sidewalk and fell flat on my face. A trip to the ER diverted my attention, and little did I know that it had been the last day of my 53 years of classroom teaching.
For the rest of the school year I continued teaching my third graders via Zoom, Loom, and E-learning over the Internet from my home.  I had made the decision to retire in November of 2019, but I never imagined what an unusual conclusion this would be to my teaching career. I taught primary grades, teaching only grades 1, 2, and 3, and always tried to approach teaching in a holistic manner to enrich the children's learning experience.  Together we enjoyed singing with my guitar or piano, dancing, choral speaking, introducing the children to cooking by incorporating simple recipes in our "Cooking Corner" throughout the year, nurturing their creativity with many arts and crafts projects, putting on musicals with our choirs of 4th through 8th graders, and planning and leading liturgical practices and celebrations.
The reality of retiring and not returning to my classroom at the end of the summer will probably not "hit" me until everyone else returns in Fall and I do not. I can't imagine not being with my little ones, but I know that God will show me where and how I can best be His hands and feet in the future.