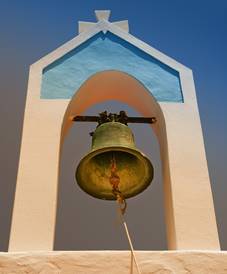 Ring the Bells for DACA:
On Monday, June 22 at NOON, local time we are asked to ring bells in celebration, acknowledgment, and gratitude for the Supreme Court's decision to allow DACA recipients to remain in the United States.  
Ring in your support!  Thanks to all of you who have worked to make this "dream" a reality. 
Everyone is asked to ring bells for at least 7 minutes, a minute for each 100,000 DACA recipients protected under the program.  Please take pictures of bell ringing and send to Lee Triolo at ltriolo@amssnd.org