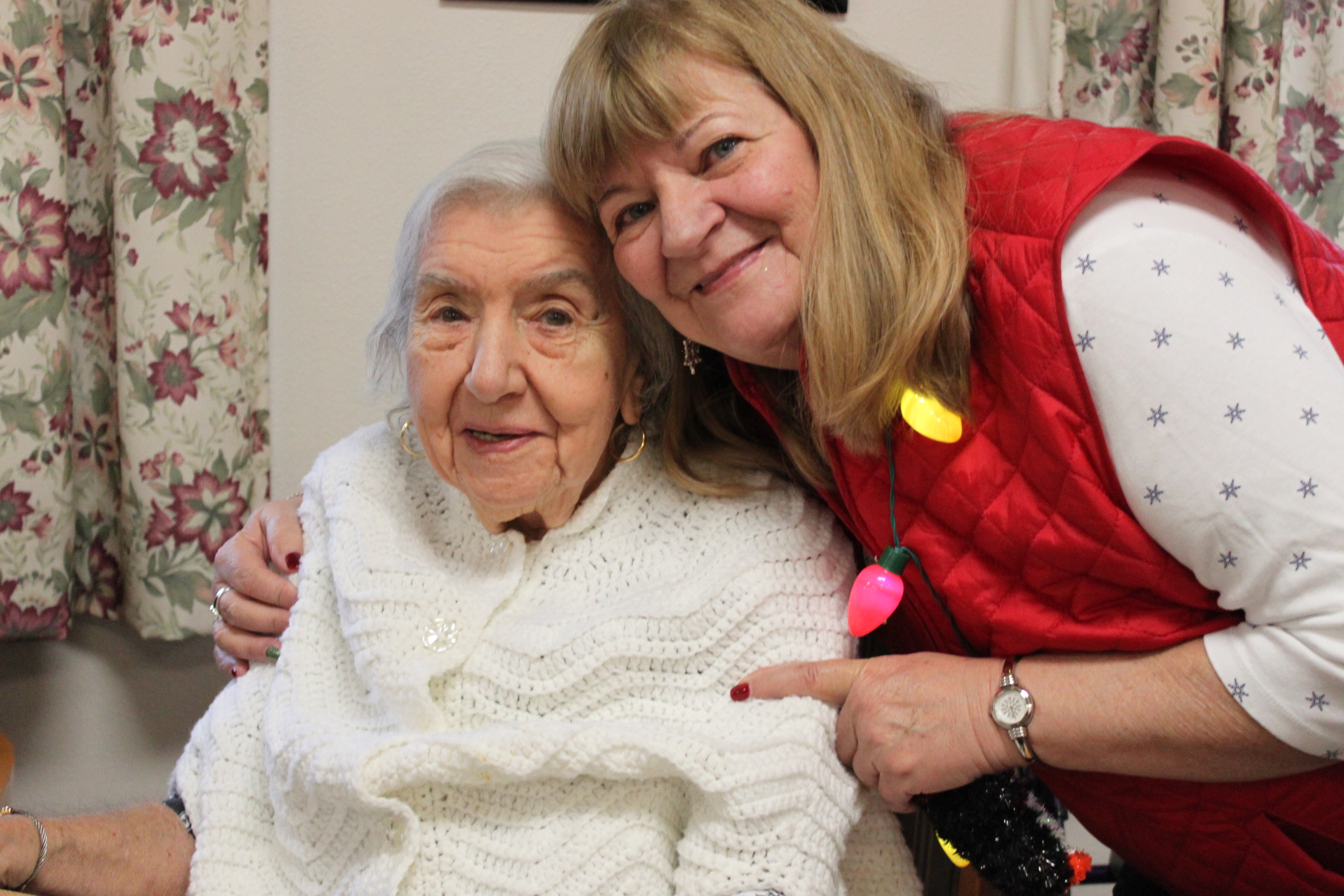 Christmas arrived a little early for our Sisters at Villa Assumpta in Baltimore thanks to a group of wonderful alumnae from the Institute of Notre Dame (and their friends and families), who gave their time, talents, and treasure so generously.
Led by Mary Helfrich and Sally Rittenhouse, the Friends of the Sisters at 6401 Facebook group "adopted" our Sisters at VA and threw a Christmas extravaganza complete with presents for all, refreshments, a sing-a-long, and, of course, Santa Claus! The Friends group was established in April after the death of Sister Hilda Marie Sutherland (Hildie), as a way to honor her memory by carrying on her spirit of generosity.
We are blessed to have such wonderful volunteers!
Here are a few photos of the fun: