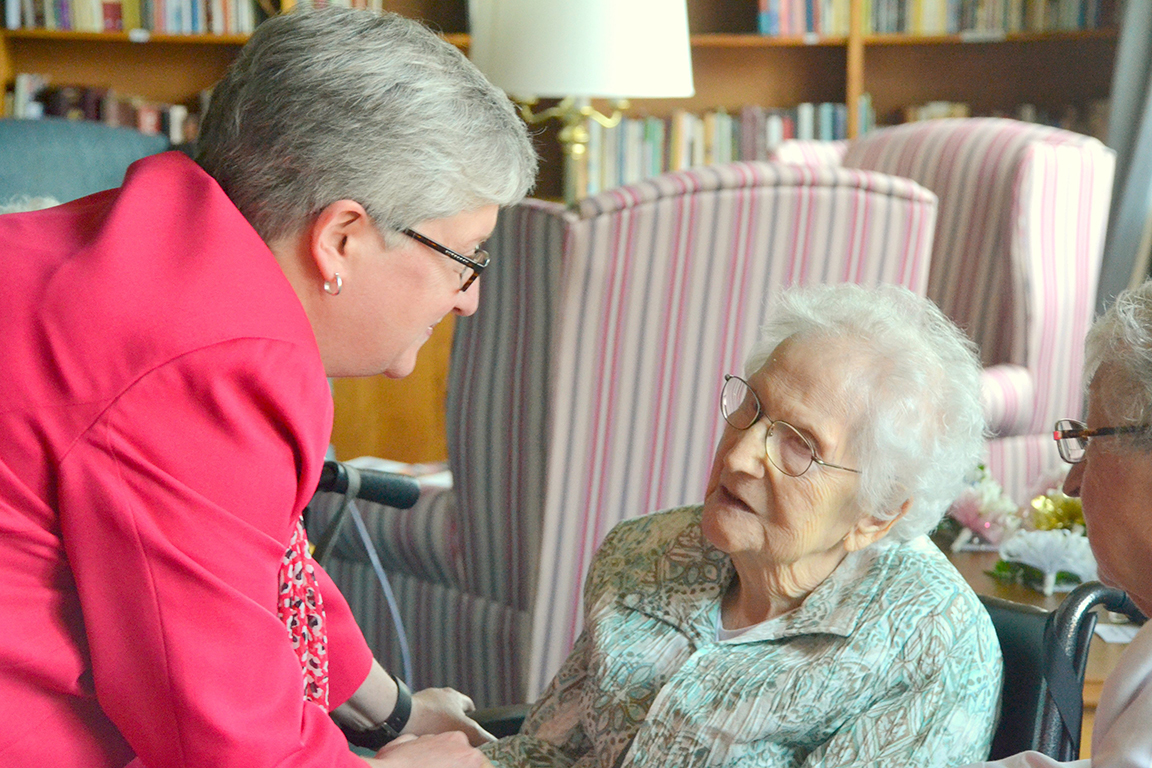 May has been a big month for Sister Mary Ann Tontalo, who celebrated her 104th birthday on May 1 and her 70th Jubilee on May 5. 
On the occasion of her 100th birthday, she shared the following about how she came to join the School Sisters of Notre Dame and the missions to which this decision has lead her:
On May 1, 1914 I arrived into the world.  My parents migrated from Italy, met, married and settled in Rochester, New York.   I am the fifth of ten children, six girls and four boys.  I began kindergarten in public school and continued in public grammar and high school.  After graduating from John Marshall High School I received a scholarship to study accounting at the School of Commerce in Rochester.  I became an accountant and was content to make that my career.  
I often thought of entering the convent but I didn't know how to begin. Finally, I looked in the phone book to find a convent near the train station in downtown Rochester, and I found the School Sisters of Notre Dame.  After talking with one of the sisters and my parish priest for a year, I decided to enter SSND at age twenty-eight.
For fifty-one years I taught in various schools in New York State, Connecticut, Maryland and Florida. In 1971 I was assigned as principal of a brand new school in a beautiful dairy country area in Warwick, N.Y.  Then, to my family's delight, I spent the next twenty-five years near my home at Bishop Kearney High School in Rochester.
I came to Villa Notre Dame in 1999 after the death of my last sibling.  In the year 2000 I made a trip to Italy to visit family members and to collect data for a family genealogy.  The next year and a half, in spite of failing vision, I wrote a book, Without Papers.  It was published and depicted the courage and integrity of my ancestors. 
I enjoyed life at VND and was known to dress up at Halloween and entertain the sisters by telling fortunes.  I moved to Lourdes in 2010.  In spite of failed sight I have been fortunate to find ways to keep involved with what is going on in the world and life around me.  The Society for the Blind offers many wonderful services, and I often listen to books and magazines on tape.  Having celebrated my 100th birthday still amazes me, and I give gratitude to God for the life I have lived so far.