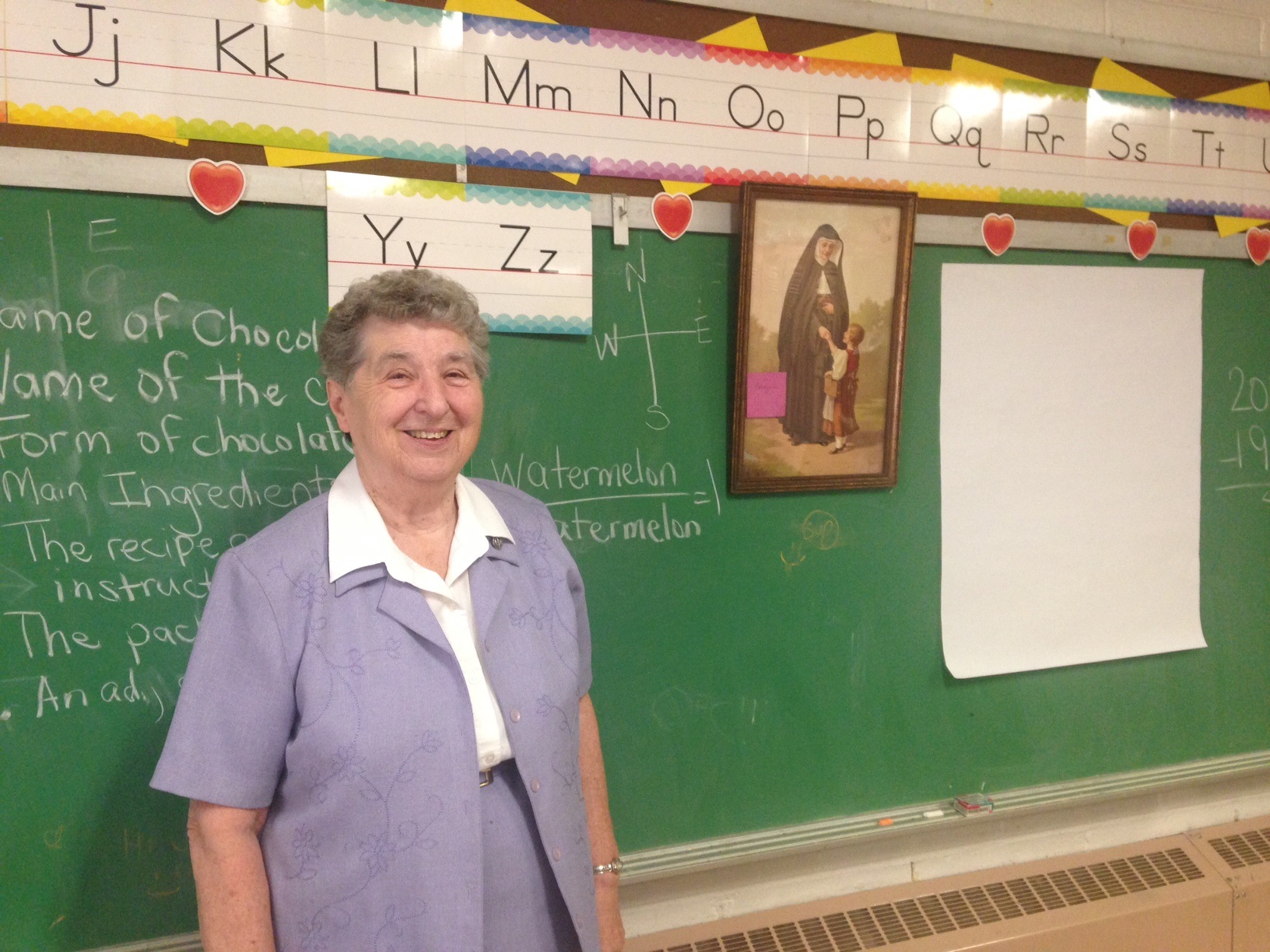 Sister Miriam Patrick Cummings says age is not a factor in ministry. She lives that mantra each day as the Executive Director of Corazón a Corazón in Blue Island, Illinois. She has served the Chicago-area as a School Sister of Notre Dame for more than 50 years, but she doesn't let age get in the way of her service.
Her heart beams with pride knowing that she has been able to help better her hometown for much of her life. She has spent time in the classroom as a teacher, served as a principal, and led the Chicago province as its Provincial Leader. "Being a Provincial was a wonderful experience; you get to know the sisters in a way that you never would in another role," she said.
Sister Miriam Patrick then worked for more than a decade with the Archdiocese of Chicago, and is now back in the classroom again, leading Corazón a Corazón.
It was in a classroom that she first met the School Sisters of Notre Dame. "I went to Academy of Our Lady, and that's where I met the School Sisters," she recalled. "When I told my mother I was going to go to the convent, I told her there was nowhere but SSND for me to be. I knew other orders, but I just knew where I should go."
She says the sisters touched her life in a way she had never experienced before. "It was the nuns I loved; they were there for us," Sister Miriam Patrick said. "You have to be there for people. and the SSNDS were just there for the kids."
 At Corazon, Sister Miriam Patrick leads a staff and volunteers who are there for all of the people of Blue Island. Corazón a Corazón provides afterschool programs, and during the summer they hold a summer enrichment program for nearly 50 children. The center also provides ESL classes for adults.
Sister Miriam Patrick works hard to build a sense of community in Blue Island. She says community is what drew her to the School Sisters of Notre Dame, and what makes her proud of her legacy as a SSND. "That sense of the support of a community has always been very important and always very evident in my life," she said. "Any time any jubilee or anniversary comes along, I reflect and know I would do it all over again."