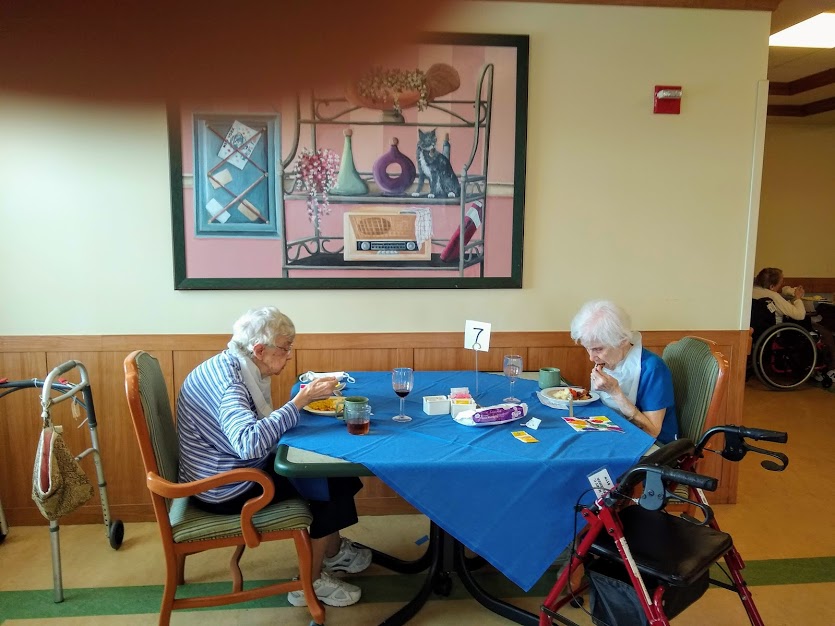 September 27 marked the official first anniversary of our Sisters' transfer to Ozanam Hall in Bayside, NY. Sister Jacci Glessner wrote to give us an update about the anniversary.
The week previous to the anniversary of the arrival of all of the Sisters to Ozanam was spent reminiscing each day at morning prayer about what happened those days, who were the people who helped before and during the actual journeying, the feelings before, during and after their arrival.
Of course there was a mixture of feelings and memories, but it was a good practice to help "jog" the Sisters' memories and help them to deepen (hopefully) the experience.
On the actual day of the celebration – Sunday September 27th – the Sisters gathered for a special prayer at 11am (after the Eucharistic Celebration).  The prayer space was graced by a beautiful floral arrangement sent by the Provincial Council.  It was so nice to be remembered in such a lovely way! The prayer featured much singing: We Are Companions on the Journey, This is the Day, Now Thank We All our God and reflection.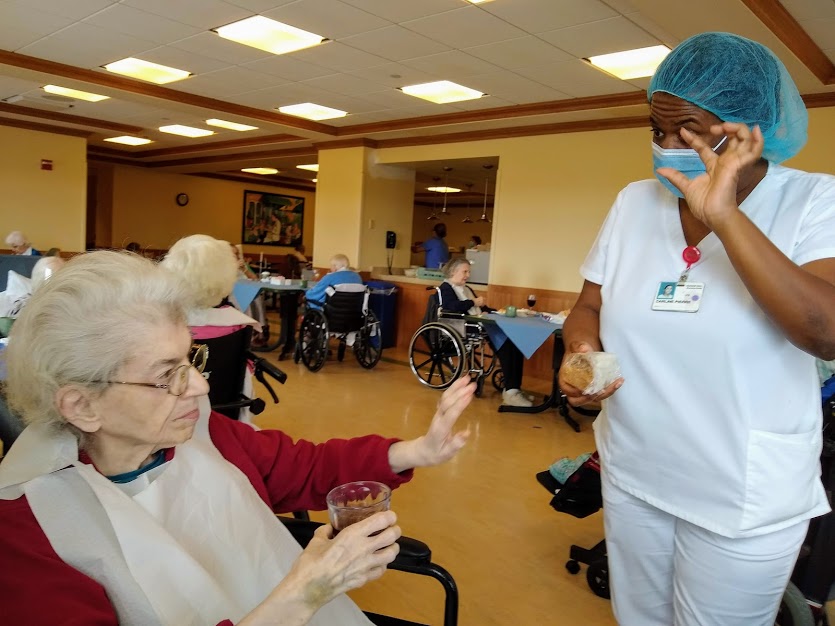 A special part of the prayer was the recitation in litany form of all the Sisters who arrived that week, the members of the Provincial Council who came to see them off, the "angels" (companion Sisters) who helped the Sisters prepare and who also prepared their rooms in Ozanam, and the staff at Ozanam Hall who welcomed them, Willie, the driver of the ambulette that ferried Sisters from Wilton to Ozanam each day was also remembered. A special remembrance was also made to the ten SSNDs who died in Ozanam during this first year. In total there have been 36 sisters who arrived from Wilton during the year.
After each group, the refrain that is familiar to all was sung:  Let us pray to the Lord; Lord, hear our prayer. A happy procession formed to go to the dining room, which was decorated with blue tablecloths, wine goblets and festive napkins. Barbecued spare ribs was the entrée, followed by apple pie a la mode.The Council sent a beautiful flower arrangement to mark the occasion, as well.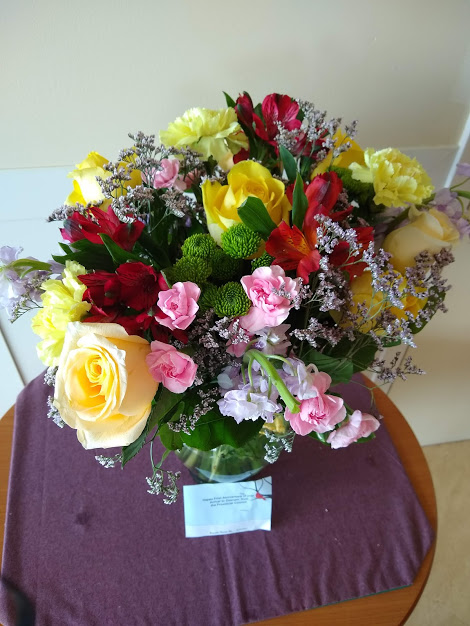 All present sang the SSND blessing to the Staff. It was a blessed day and, hopefully, the beginning of another blessed year!