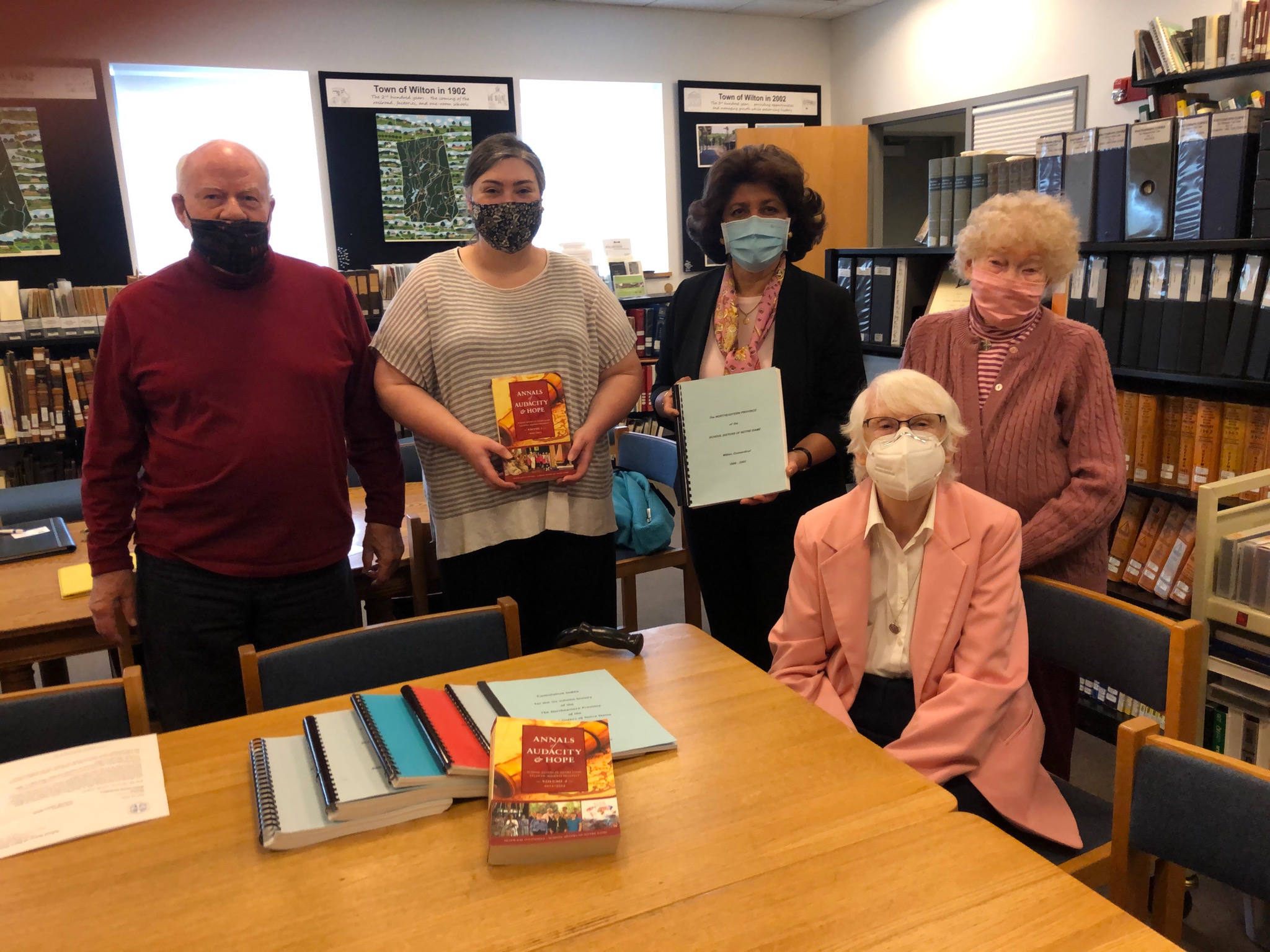 The history of the Wilton Province and the Annals of the first years of the Atlantic Midwest Province, written by Sister Kay O 'Connell, were presented to the Wilton Library on April 21, in anticipation of the SSND community's departure from the Town of Wilton.
Receiving them graciously were Elaine Tai-Lauria, Executive Director, and Julie Hughes, Archivist of the Wilton History Room. Present also were long time Wilton resident and former Selectman Bob Russell, and Library Volunteer Sister Michaela Durkin, who had arranged the presentation. Sister Mary Maher photographed the occasion.
In an enjoyable 40-minute exchange, memories of Mother Paschal's planning with the architect, Mr. Robert Mutrux, a Wilton resident, and the purchasing of the stone house and expansion of the acreage on Belden Hill Road were recalled. The "trip down memory lane" was fun for everyone.
In a later letter, the Directors noted that "The many international connections with South America, Africa and beyond that your Order forged over the years add inestimable depth and diversity to our understanding of Wilton's history. We will carefully preserve these records and the memory of the School Sisters of Notre Dame and their tenure in Wilton."