By Rose Marie Sinnott, Alumnae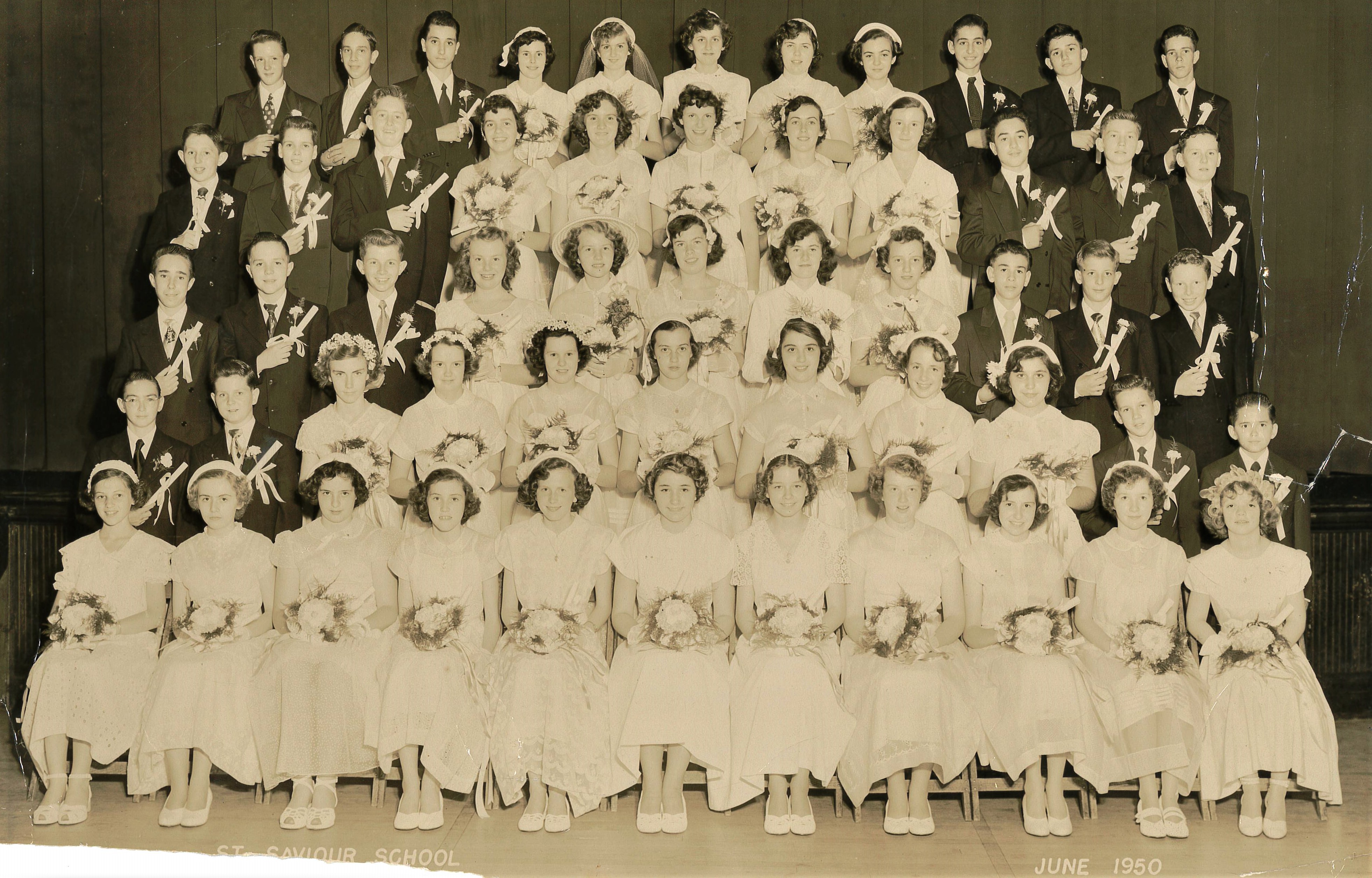 I graduated from St. Saviour Grammar School in Brooklyn, NY, on June 25, 1950 and from St. Saviour High School in Brooklyn in June 1954.
The grammar school was co-ed. We started with 72 children in the 1A class and graduated with 56. In those days, students were skipped or left back according to their performance.
In my opinion, the School Sisters of Notre Dame who taught at St. Saviour Grammar School were enlightened and far-seeing – way ahead of their time. They treated both boy and girl students equally. Their credo was that anyone in the class could achieve whatever goal they aimed for, and those Sister inspired and encouraged us to surpass ourselves.
The School Sisters of Notre Dame at St. Saviour Grammar School were highly competitive for their students. If they recognized potential in any pupil they labored fiercely for that student to win an essay contest, spelling bee, oratorical contest and, ultimately, a scholarship to one of the prestigious private high schools in Brooklyn.
My only regret is that I was unable to keep in touch with them once they reverted to their family names because I only knew them by their former religious names, e.g. Sister Mary Sperata.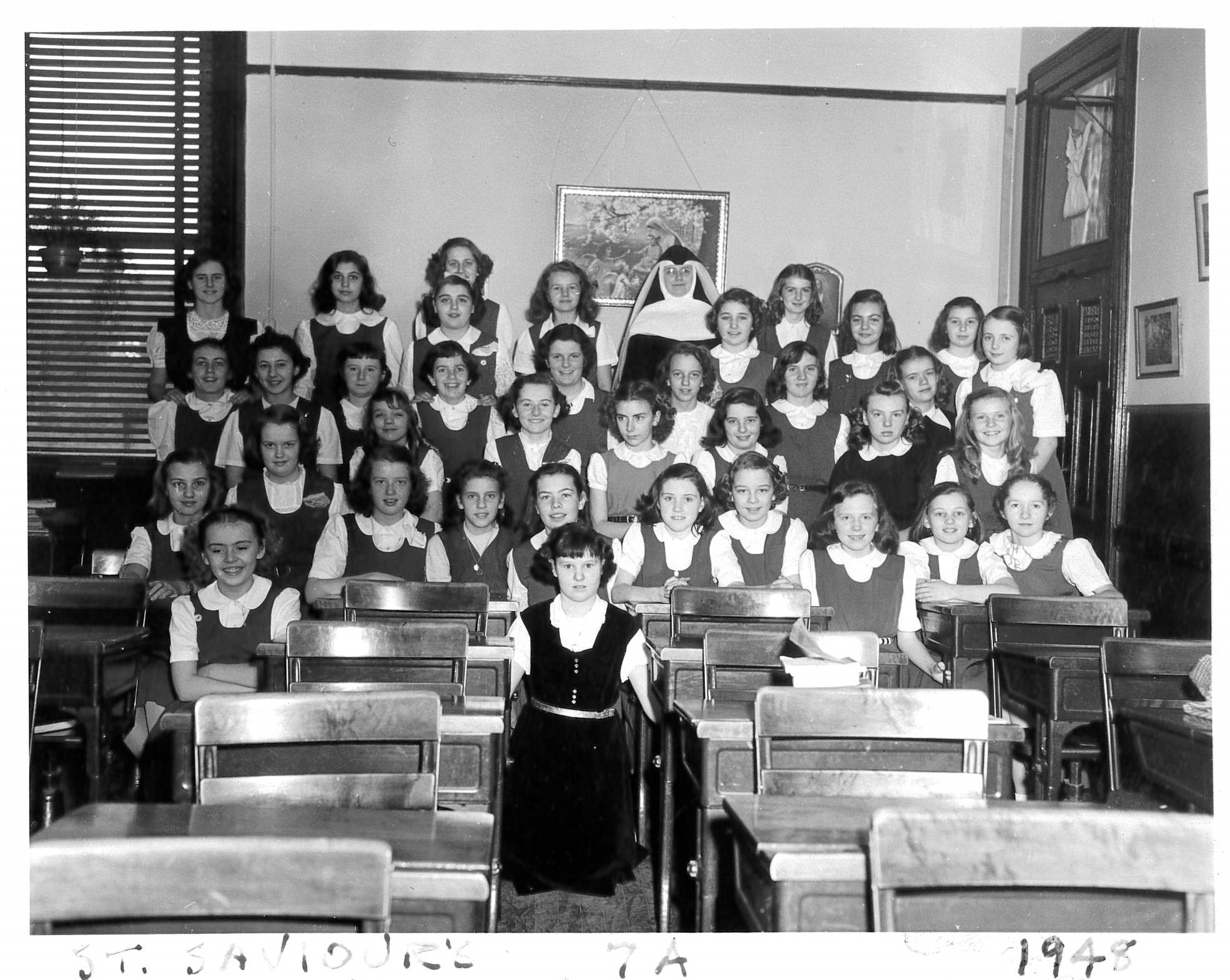 One example of their foresight: Our 7th grade teacher selected me and a classmate to attend many educational experiences available to students in the New York City area. One that really stood out to me was we were enrolled in a workshop sponsored by the Catholic Institute of the Press held at Columbia University.
I hope you enjoy these recollections.