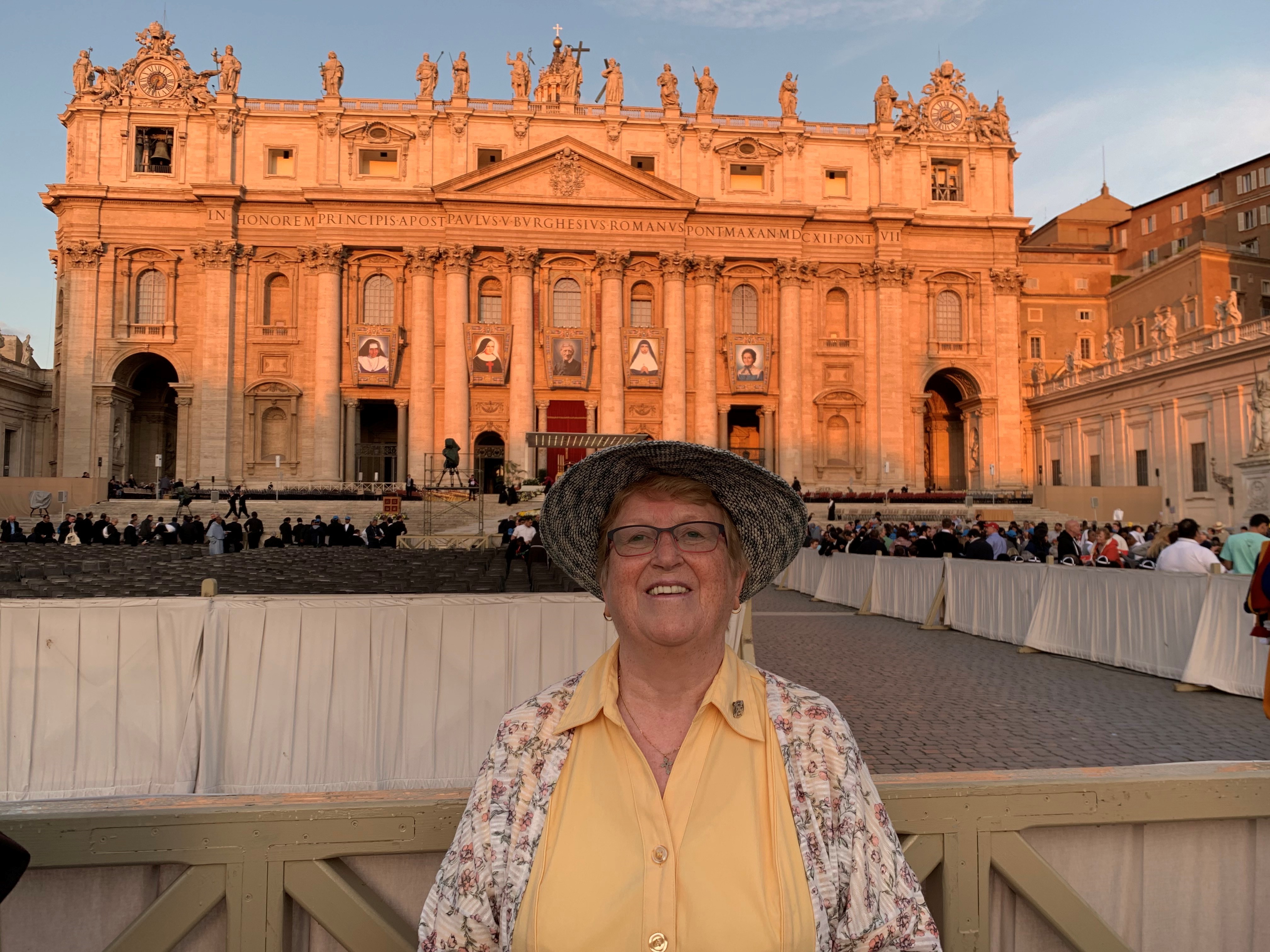 By Sister Eileen Donohoe
On October 13th I had the privilege and honor to be present at the canonization of St John Henry Newman in St Peter's Square, with an estimated 20.000 pilgrims. He was the first Briton to be made a saint since 1976.
This day was certainly a cause for celebration for us all. He was a priest, poet and thinker ahead of his time who it is said had a great influence over Vatican 11 He was a significant theologian and a spiritual and literary figure in 19th Century England.
Many SSNDs may be unaware of his connection with our sisters who were teaching in Birmingham UK. Letters written to the sisters are in the Archives. St John Henry Newman supported the sisters' ministry. Unfortunately  he was replaced by another priest, who felt the sisters would have a greater influence visiting families in their homes instead of teaching. Mother Teresa's successor, Mother Mary Margaret, was not in favor of this and removed the sisters from Birmingham in 1881.  
John Henry Newman was born in 1801, and was a Church of England priest before controversially converting to Catholicism in 1845. The Archbishop of Westminster recently said
'Newman represents integrity and the importance of struggling to find wholeness in the self.'
Besides reforming Oxford University, he founded University College, Dublin.
In 1848 he wrote:
"God has created me to do Him some definite service…If I am in sickness, my sickness may serve Him; in perplexity, my perplexity may serve Him; if I am in sorrow, my sorrow may serve Him."
In the words of his poem, well known as a hymn, he was always faithful to the kindly light that led him on.