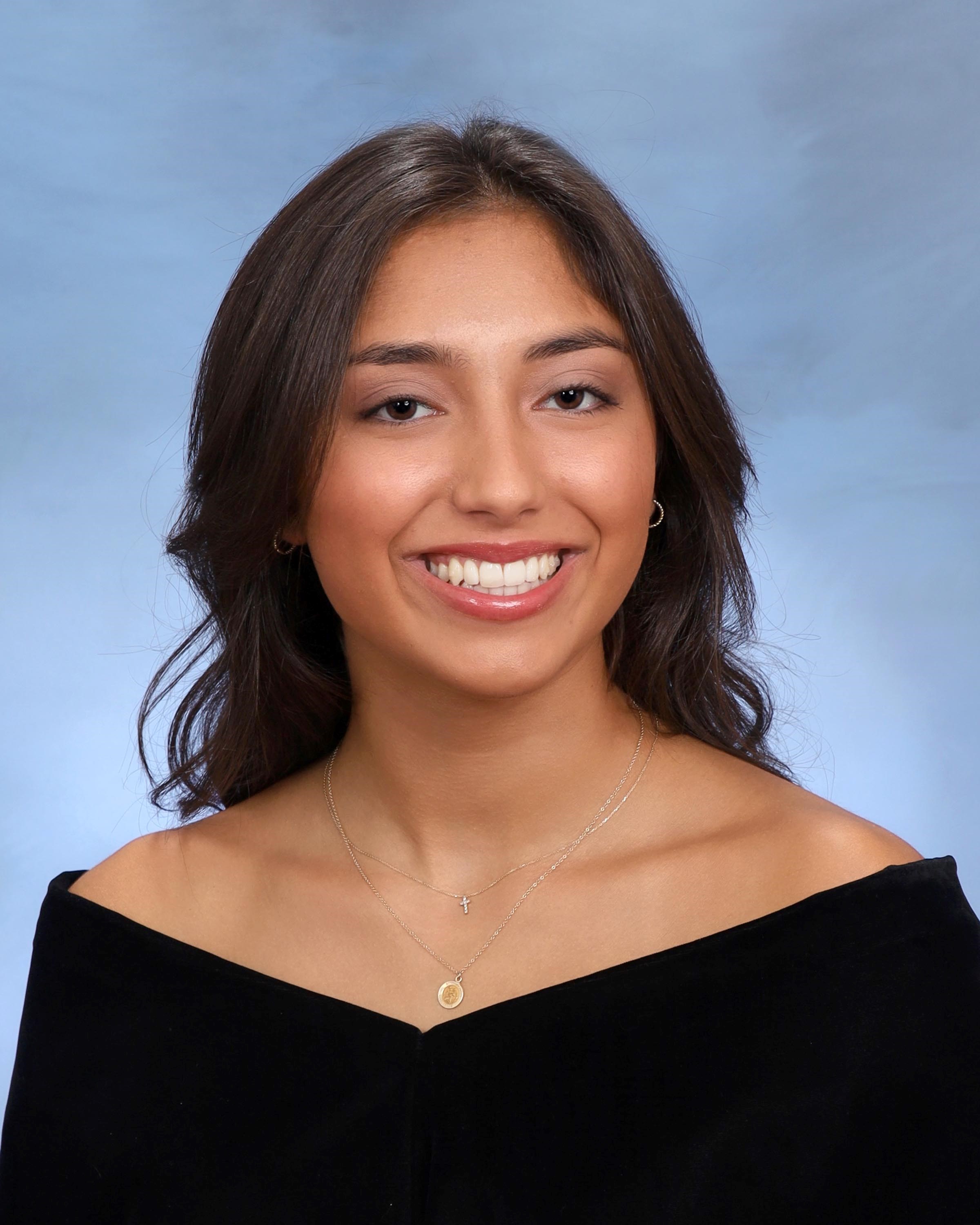 Caterina Cardamone is an Academy of the Holy Angels senior with a gift for being present when others need a helping hand.
As president of AHA's Project Greenhouse, she helps grow vegetables and herbs in the school's garden and delivers the harvest to local food banks. Cardamone is also a Catholic Youth Organization Council Member at Glen Rock's Saint Catharine Church, and recently led a retreat for teens. She is a lector at Ridgewood's Mount Carmel Church, and was commissioned as a Eucharistic Minister at AHA's Feast Day celebration in October 2022. In August 2021, she began serving her hometown of Glen Rock, New Jersey, as a junior firefighter.
"My work with the fire department is important to me because it is one of the ways I am answering the call I feel to help people," said Cardamone. "Volunteerism has always been an important part of my life, and I want to dedicate my life to helping the most vulnerable. My intent is to pursue a career in the medical field, focusing on health disparities and human rights to ensure all individuals have access to life-saving and affordable medicine and treatment."
Cardamone joined the Glen Rock Volunteer Fire Department at 16, which is the required minimum age for junior members. She now spends Thursday evenings learning life-saving skills.
"Becoming a firefighter was something I had thought about, but didn't think was a real possibility until I went and spoke to the assistant chief (William Burbano) at my town's fire department. My responsibilities are focused on training. My hope is to go through Firefighter 1 classes to become a probationary firefighter. The department does a great job of preparing us for the next steps. Some of the drills include pulling hose lines, hitting hydrants, or doing other drill work at a facility in Hawthorne."
A recent training session included an extrication drill, in which Cardamone learned to use Holmatro rescue tools.
"I really enjoyed the extrication drill," she shared. "I got to learn how to approach a vehicle to get trapped passengers out of the car. I got to use the spreaders on the fender and the hood, the cutters on the B post, a glass cutter on the windshield, and a window punch tool to break one of the rear windows."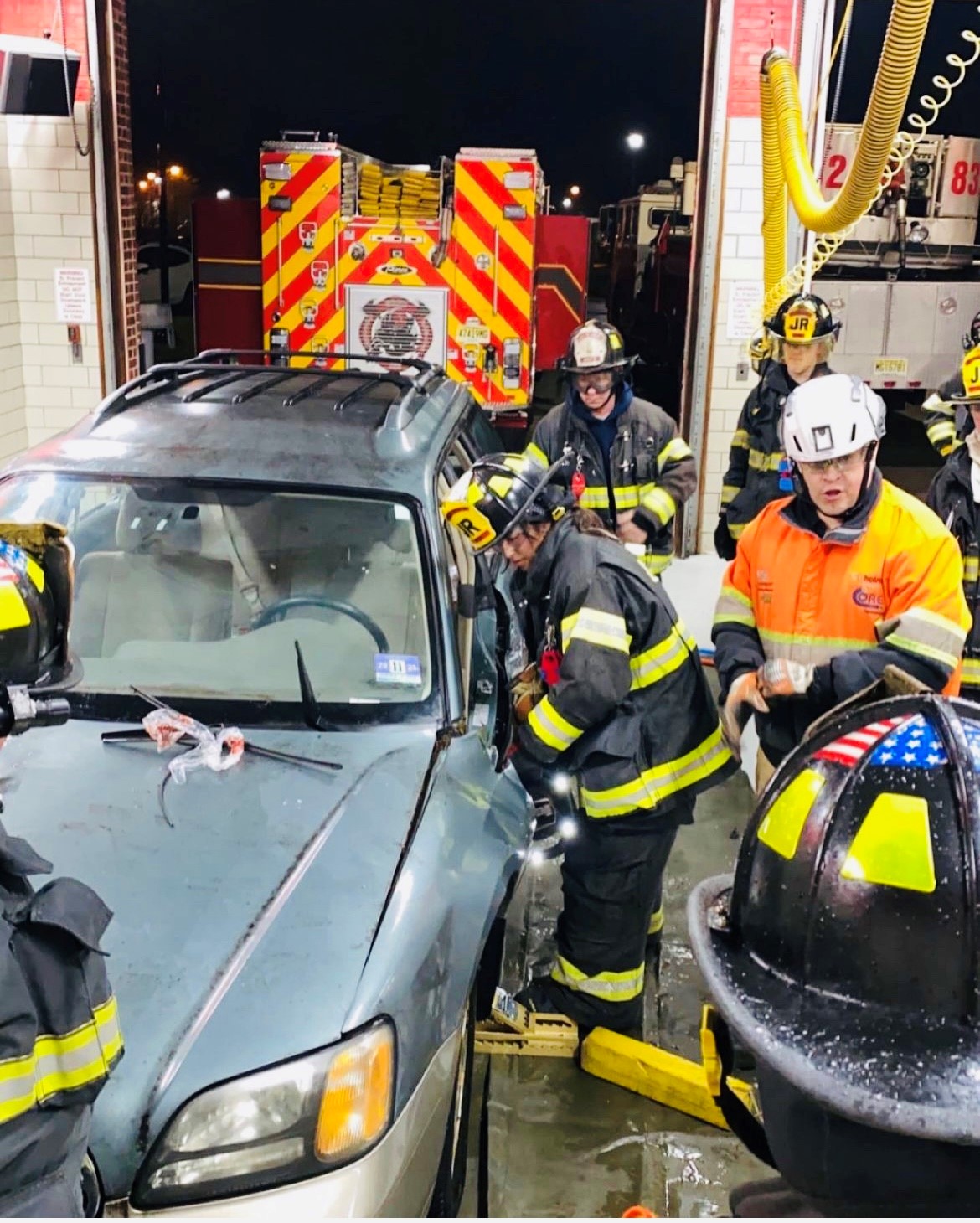 More recently, Cardamone's life-saving efforts expanded to include a benefit for Insulin for Life USA (https://iflusa.org/). She is working in collaboration with Supriya Kapur of Suka Jewelry.
"Supriya has designed a necklace specifically for raising funds for Insulin for Life, while I am spearheading a collection of diabetic supplies that will be distributed nationally and globally to ensure the needs of those with diabetes are met," Cardamone explained. "I will be promoting the drive through social media platforms and have begun calling independent pharmacies asking if they will donate surplus supplies."
Cardamone, who will graduate from Holy Angels this spring, is considering a career as a trauma surgeon.
"I hope to use the skills I've learned through the fire department in college by volunteering through campus organizations," she said, adding that options could include working as a student emergency medical technician or joining a firefighter assist and search team (also known as FAST).