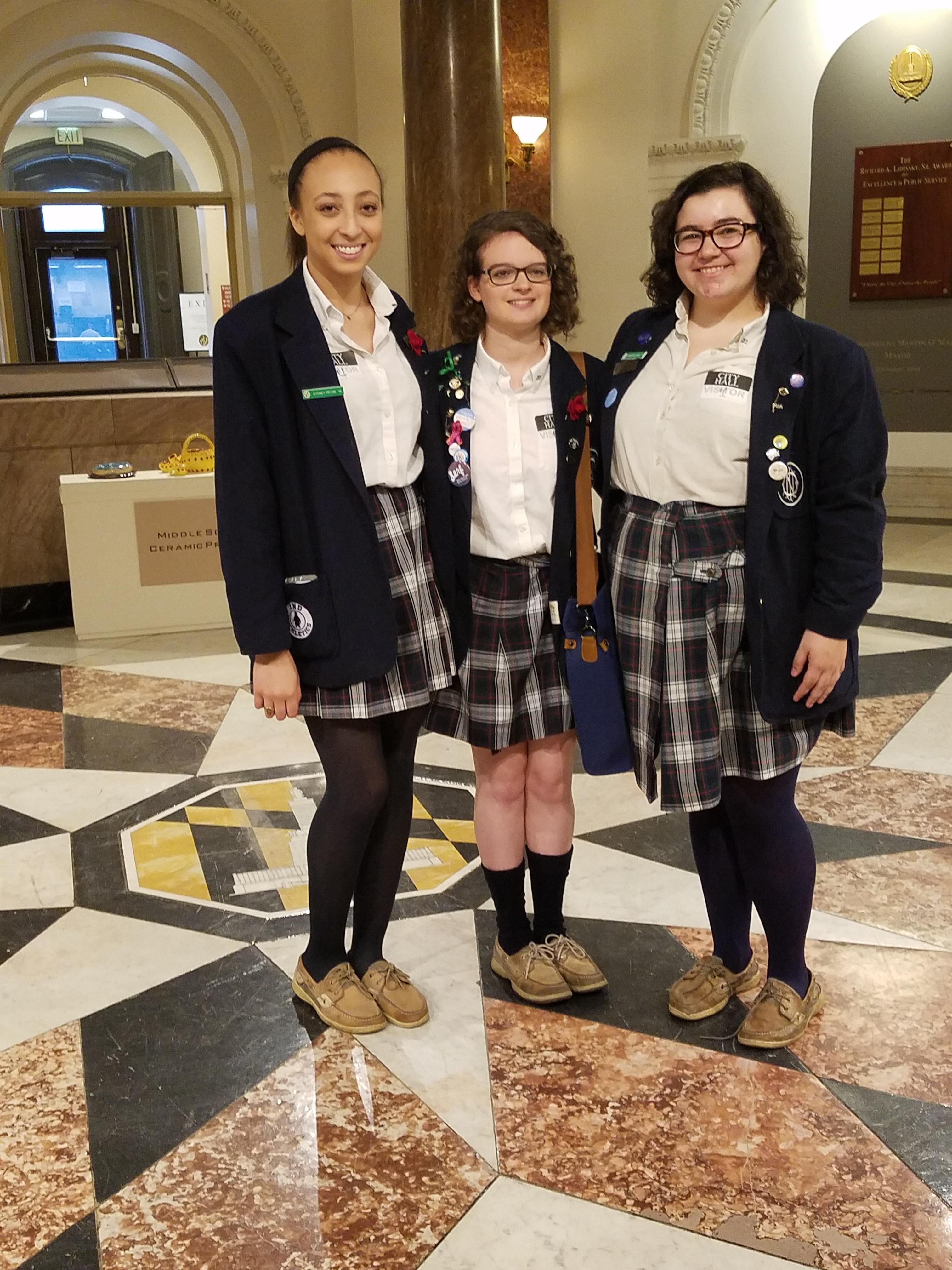 I attended the Institute of Notre Dame in Baltimore, Maryland when Sister Hildie Sutherland was still living there. Every morning she would be out front or in the store welcoming girls with a friendly smile and a "How you doin' hon?" She worked so hard to keep the school looking not only presentable but like a home for the students. She dusted, pushed in chairs, tidied up left-behind items, and every December, with the help of a few students and parents, got the entire school ready for Christmas with garland, ornaments, and fully decorated trees that would appear overnight. The kindness she showed to everyone was always inspiring to me.
The first of my two favorite stories that Sister Hildie told me was set back in the 1960s in Baltimore, when the first Baltimore riots were occurring. Sister Hildie's relationship with the local community was so strong that they gave her instructions on how to ensure the school - her home - was not harmed. The property was not touched during the rioting. The second story is about a photo she keeps of her and Kevin Bacon from a movie he was in that was filmed at IND. (I don't remember what film it was, but it's a really cool photo!)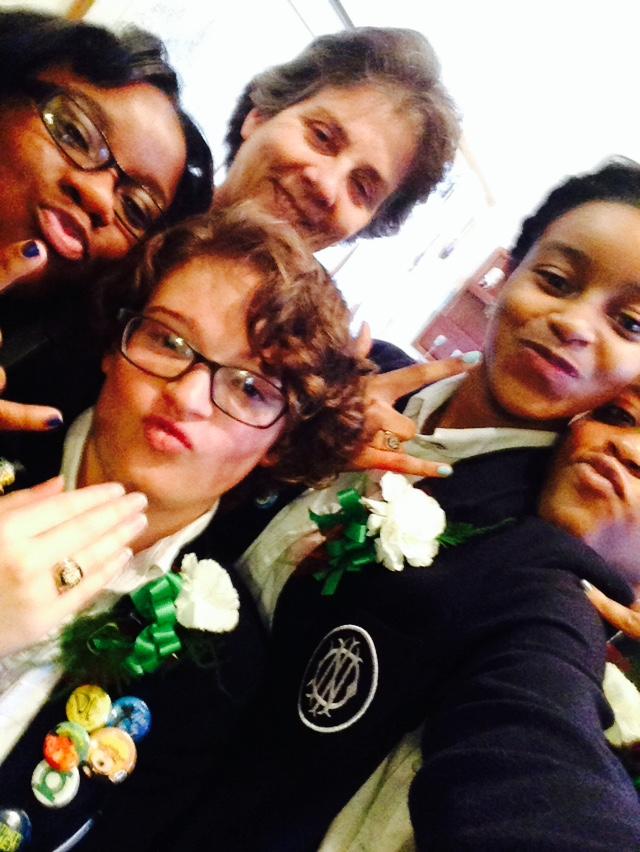 Although I couldn't find any pictures of myself and Sister Hildie, I found one of my two friends and me presenting at Baltimore City Hall in 2016, the same year I graduated. We presented a plan for an entirely sustainable public park for the city as part of the biomedical sciences, "Project Lead the Way" program. The second photo is of a few other girls and me after our ring day ceremony with Sister Karen Kane, who was also an SSND and Dean of Students for three out of my four years. She was an incredible woman who had the respect of pretty much every student at the school and was always there to help with a firm but really caring hand. She also did a lot of good and made a difference in a lot of girls' lives.
Isabella Bennet, IND Class of 2016