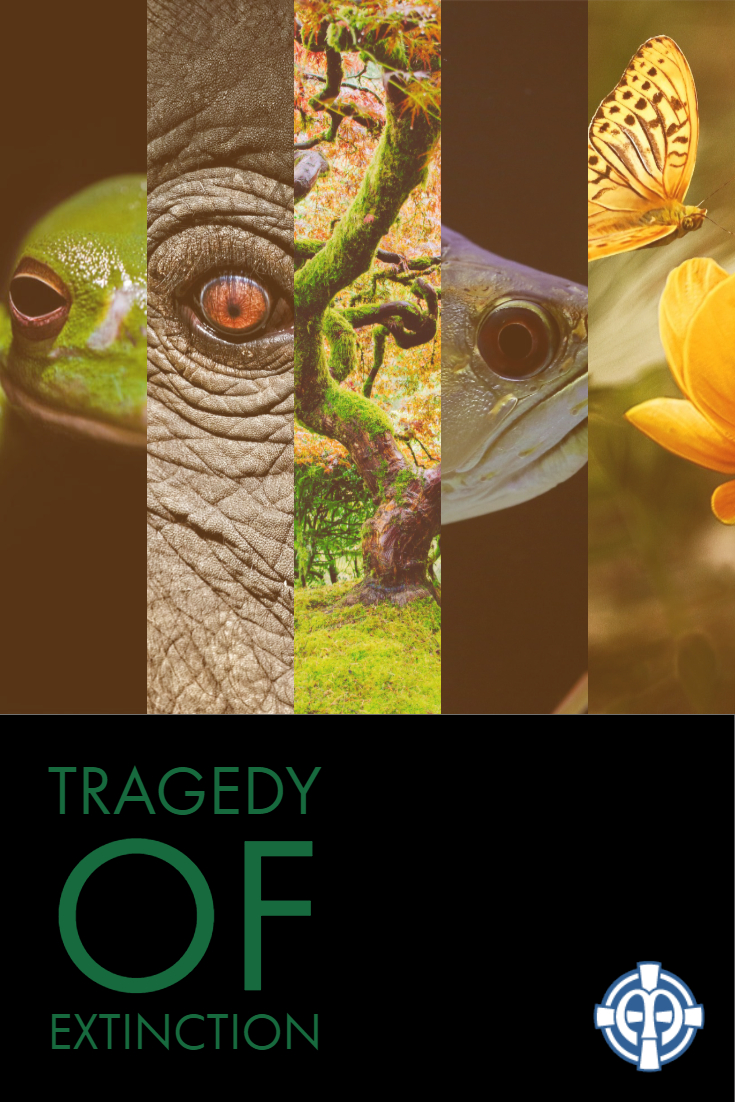 Before humans appeared on the Earth, the basic rate of extinction of species was one to five a year.
The basic rate now stands at upwards of one thousand a year.
Elizabeth Johnson tells this story of the Bachman's warbler, a bird now considered extinct because it hasn't been seen for 30 years.
Years ago a young scientist observed a male warbler high up on an open branch of a tree in Virginia, its full plumage indicating that it was in prime breeding condition. It was singing its heart out, but no female ever responded.
Habitat conditions had spread the species too thin. It never reproduced.
Johnson quotes Pope Francis in Laudato Si' as saying that we should feel this event as a "personal disfigurement."
Have we grasped the vision,
 where "Us" means the whole community of life,
 not just the human community, 
deeply enough to feel this disfigurement?