By Michele Levandoski, Archivist, School Sisters of Notre Dame North American Archives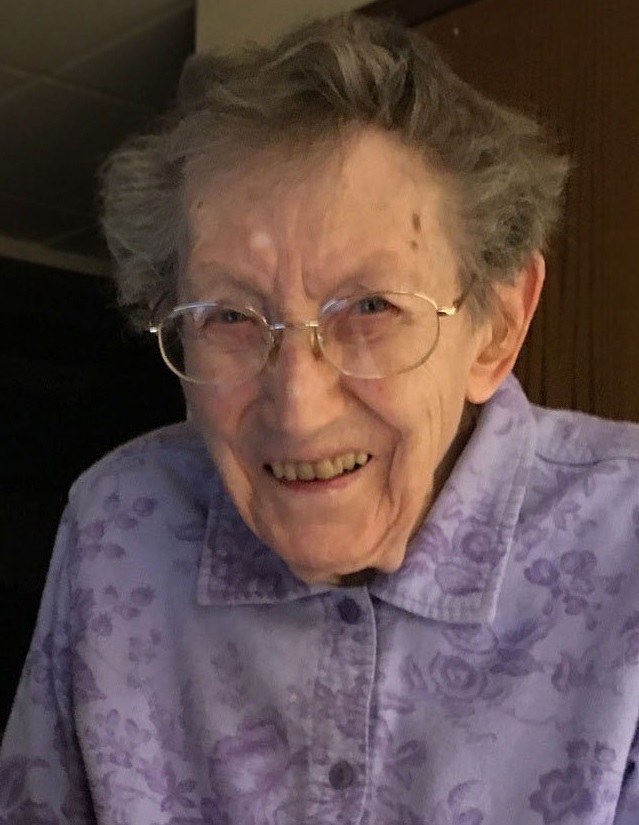 Today, the School Sisters of Notre Dame (SSND) are known for their work with social justice issues, but that was not the case in the mid-1960s when Sister Marie LeClerc Laux of the Central Pacific Province became involved in the Milwaukee civil rights movement. Sister Marie LeClerc's social awakening happened as a result of work with the African American community on the city's near north side. She was also influenced by the writings of Pope John XXIII and the changes within the Catholic Church that were the result of Vatican II.
Three oral history interviews (recorded in 1982, 2008 and 2019), archival materials, newspaper accounts and Sister Marie LeClerc's personal archives describe her transformation from a young professed sister from a small town to a "radical" who participated in various ways in the Milwaukee civil rights movement.
Author's note: The civil rights movement in Milwaukee is a very complicated story. The purpose of this article is to tell the story of Sister Marie LeClerc Laux and her participation in these events. To learn more about the people, events and organizations involved, please see Patrick D. Jones' The Selma of the North: Civil Rights Insurgency in Milwaukee and the "March on Milwaukee," a digital collection sponsored by the University of Wisconsin-Milwaukee Libraries and the Wisconsin Historical Society: https://uwm.edu/marchonmilwaukee/.
"We had taken a public stand"
On August 28, 1967, Father James Groppi, a Catholic priest in the Archdiocese of Milwaukee, and members of the National Association for the Advancement of Colored People (NAACP) Youth Council, along with supporters, marched down Milwaukee's 16th Street Viaduct toward Kosciuszko Park in support of open housing legislation. Included in that group was Sister Marie LeClerc Laux, SSND.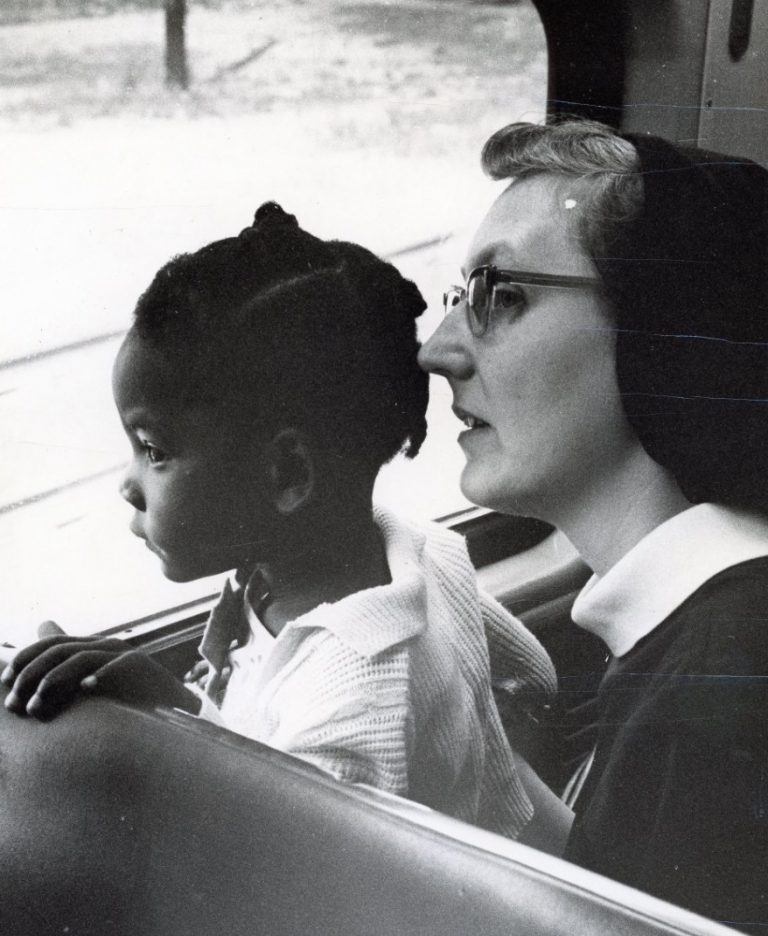 Sister Marie LeClerc is now 93 years old, but she clearly remembers that march. The police had been alerted and had surrounded the marchers as they crossed the bridge to the city's south side. Once over the bridge, the marchers were greeted by members of the white community who lined the road, yelling obscenities, throwing things and telling them to go back to the north side where they belonged. As Sister Marie LeClerc and other sisters walked down the street, they passed a former parishioner, who spit at them. "I was shaken by the hatred that we had experienced, but also with a certain sense of satisfaction that we had taken a public stand against [this] type of segregation policy," Sister recalled.
Reflecting back on her participation in the open housing marches, Sister Marie LeClerc said that many white people in the community couldn't understand why the Sisters were getting involved in "black issues." She explained why: "Because of course they didn't want us on the south side, and it looked like we were just arousing passions, making people mad, looking for press coverage and, as some people said, 'being Communist dupes.' But we knew that in order to be part of the black community we had to be part of the black concern."
Read the rest of Sister Marie LeClerc's transformation story on the SSND Archives page