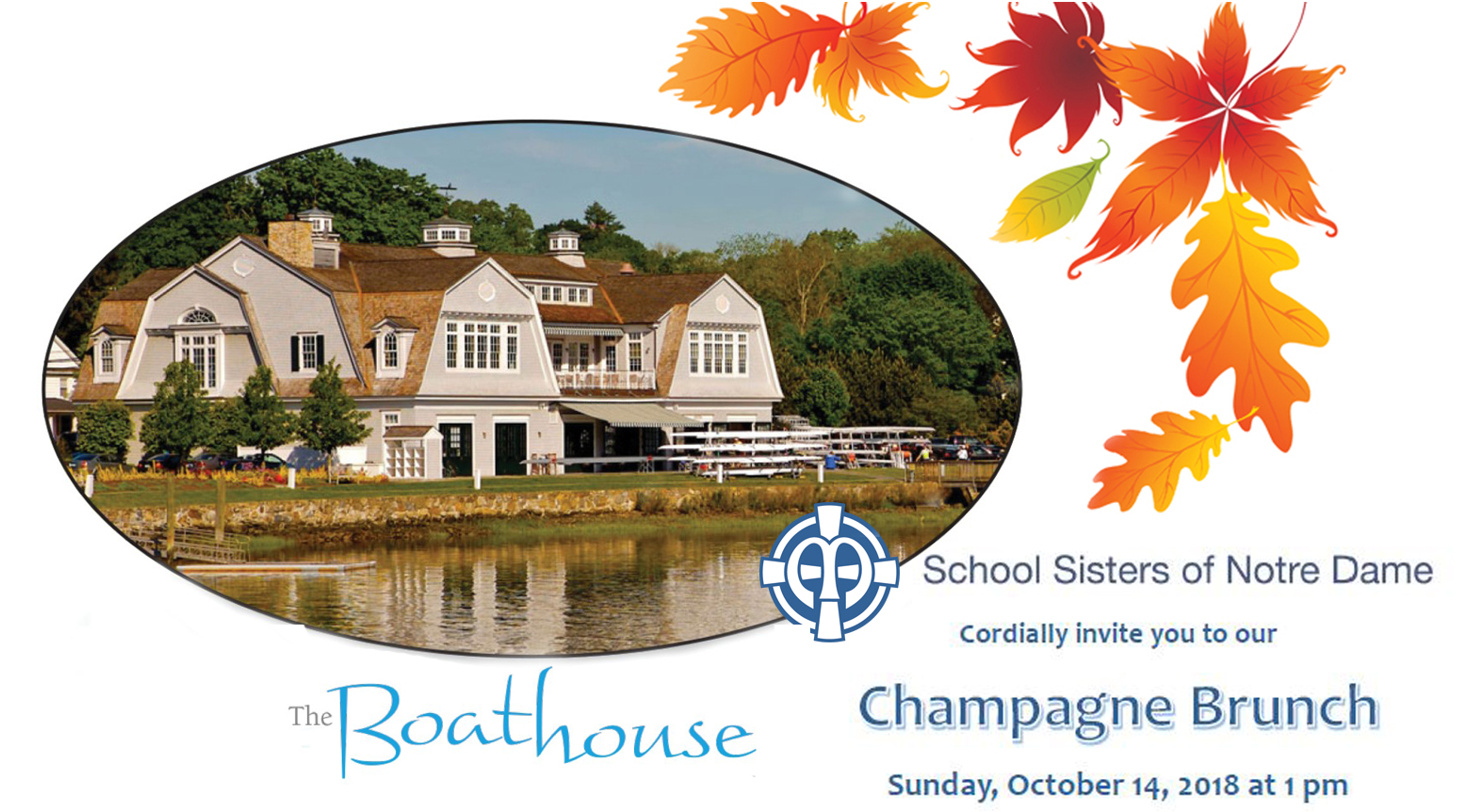 Join us as we celebrate 185 years of transforming lives through education - Locally and Globally.
The first SSND Catholic School in the northeast began in 1864. Over the years, our Sisters have ministered in many parishes and schools, serving as teachers, religious educators, and pastoral ministers. Today, our Sisters continue to serve people in need, especially woman and children, both locally and globally. To assist them in this mission, a fundraising brunch will take place on Sunday, October 14, at the Boathouse Restaurant on the Saugatuck River in Westport, CT.
Please join us for brunch and learn about our current ministries, surrounded by New England's spectacular autumn palette!
Please consider supporting our educational ministries by becoming a sponsor, purchasing a program ad, or making a donation.
Blessings and Thank you,
Sister Maureen Fleming, SSND and John McKeon - Co-Chairs
For more information, please call 800-993-7763
SSND is a 501(c)3 tax exempt organization, EIN #20-3875443
The Boathouse Resturant is at 521 Riverside Ave, Westport, CT 06880

We look forward to seeing you!
Click on an option below to support a Sister, join our Anniversary Challenge, or become a Champagne Brunch Sponsor!