By Victoria Swanzy-Essien, SSND, Provincial Councilor/Vicar, Province of Africa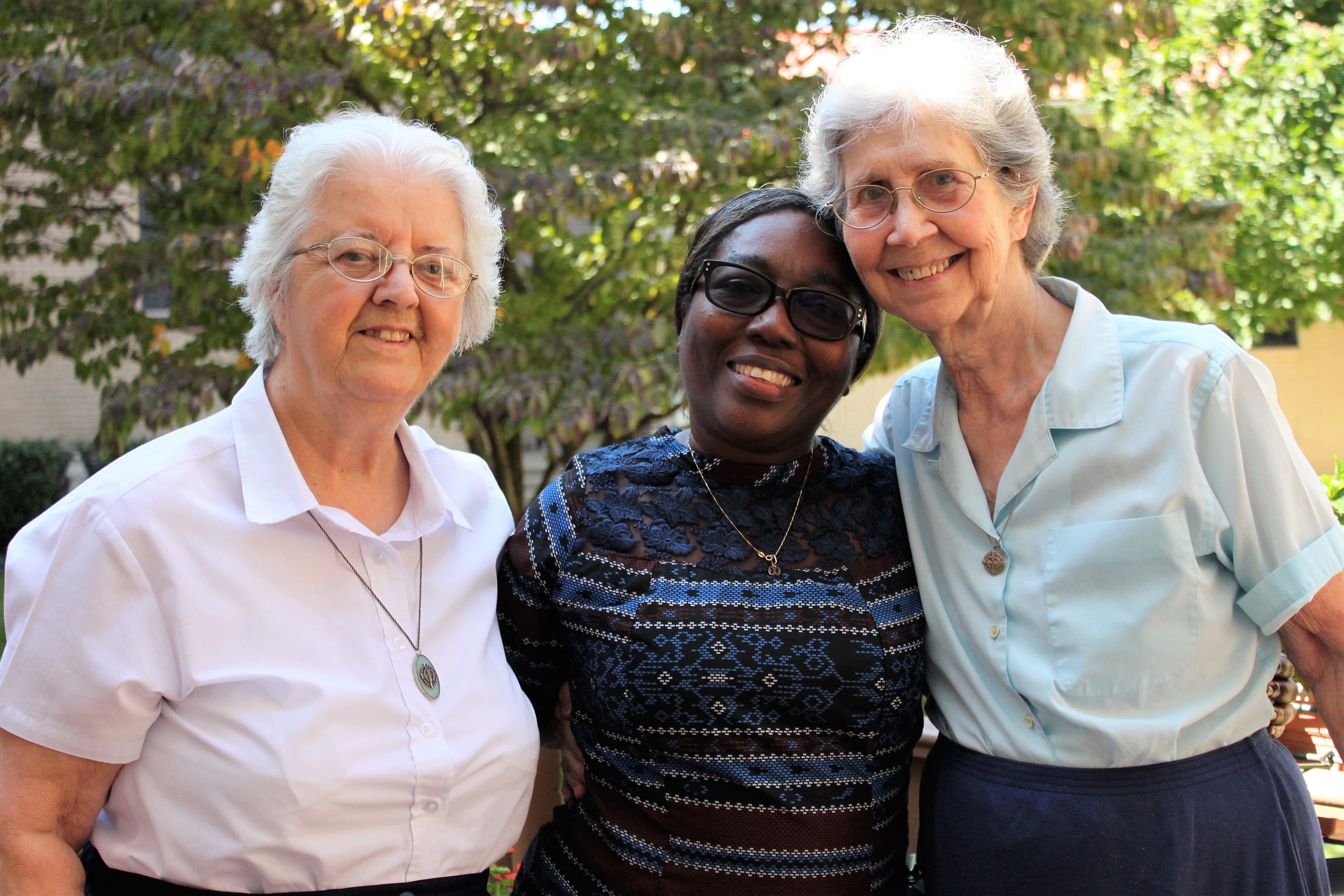 One is not able to appreciate the full measure of her blessing until she encounters another person's experience. Recently our community was graced by the presence of a pioneer of one of the newly established congregations, which is barely ten years old. At the end of our visit, I was graced with a deeper appreciation of who we are as a congregation and realized a change in attitude which could be likened to an Emmaus encounter.
He emphasized on how blessed we are to be in an established congregation because we have a heritage to fall back to, we have a charism to prompt and focus us and living wisdom to learn from. We have, too, the gift of one another to rely on. I realized how blessed we as congregation and as a province are.
There was no mention of our numerical strength. This confirmed for me the fact that numbers are  important but not essential. The crux of the matter is how we relate to one another, and in Mother Theresa's letter (#714) on spiritual testament dated May 30, 1847 she explicitly shares that despite the storm outside, our congregation will withstand and continue to flourish as long as we treat each other with reverence, humility and gentleness. She then encourages us to hold fast to Jesus and Mary, remain steadfast with the church, and remain connected to the Generalate.
This takes deep faith in God for one to embrace daily. Adrian Wait beautifully describes faith in his poem:
FAITH
Faith is the light of the next step
Illuminating a way ahead,
Without revealing the direction.
Faith will sustain,and comfort
Through our darkest hours.
Faith will sustain, and comfort
Through our darkest hours.
Faith upholds the unseen hope,
It is the seasoning that endures
The pain of life whilst revealing
That misery can be optional
Faith is a light in the darkness,
Surrounded,yet not consumed.
In the storms of our lives
Faith is stillness, seated at
The rear of our boat
As a congregation we have been on this faith journey for 185 years, and for seven of these years has the province of Africa consciously followed this path. Not without running into potholes - some self-made - and other challenges that sometimes hit us at our blind spot. If there is one thing I know of God, He has not promised that the journey will be an asphalt road with no potholes and curves. What God did promise was that He will be with us! If we believe, we can see it. If we believe in goodness we shall experience goodness.
May we continue to walk by faith.