By Sister Mary Fitzgerald, SSND, Th.D
Why was I surprised? This is a woman whose creativity brought responses to the needs of the times in the form of new programs and new people to facilitate them. She is a woman who hired well and then, like the leader she is, stepped out of the way of those she hired so that they could be the leaders they were. She practiced oversight without micromanagement. This allowed her the gift of time to embrace new realities, to vision for the future. After twenty-one years as the President of the College of Notre Dame, she recognized the need to recharge her batteries. How would she accomplish something like that? She embraced the unknown of new adventures. Time in Australia, time in India, time in China, enriched her vision. In between, she taught literature and writing at Notre Dame. Then came a call for sisters to work in Africa. Who would answer with a full-hearted YES? She would, of course.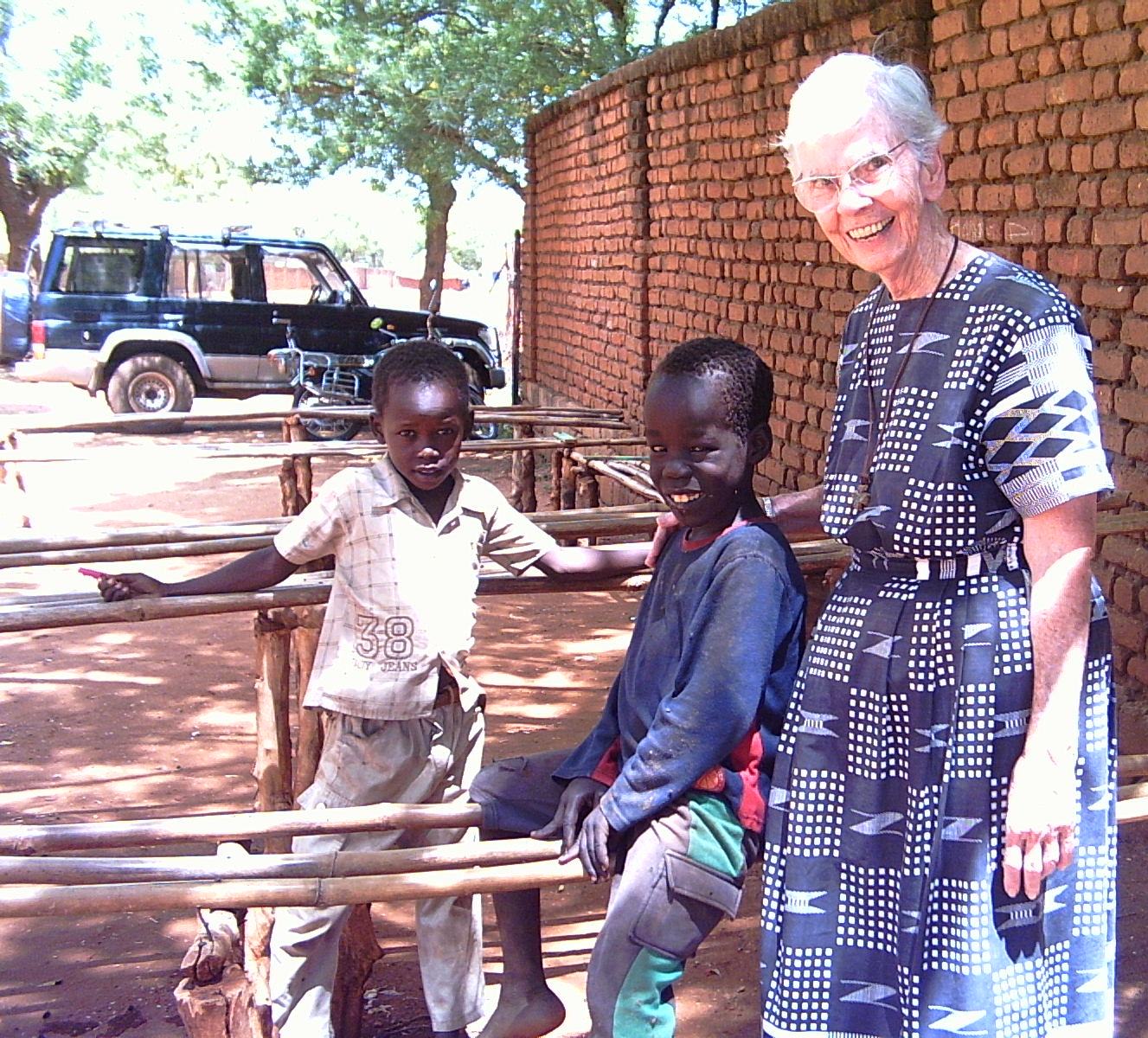 So why was I surprised when I mentioned to the Sisters that I would take our recycling to the city dump the next day and Sister Kathleen Feeley said, "I would like to come with you so that I can learn how to do it"? Of course, she would welcome and embrace a new experience, even at the dump! Seventy-one years as a School Sister of Notre Dame, and ninety-one years of graced living had formed her into a woman whose arms were open to needs, new experiences, and adventures from sublime to humble.
Deep in her heart, Sister Maura Eichner's words in Initiate the Heart had taken root:
Initiate the heart to change
for it is wiser so,
accepting the splendor of the hour
white with clematis or snow.