By Michele Levandoski, SSND Archivist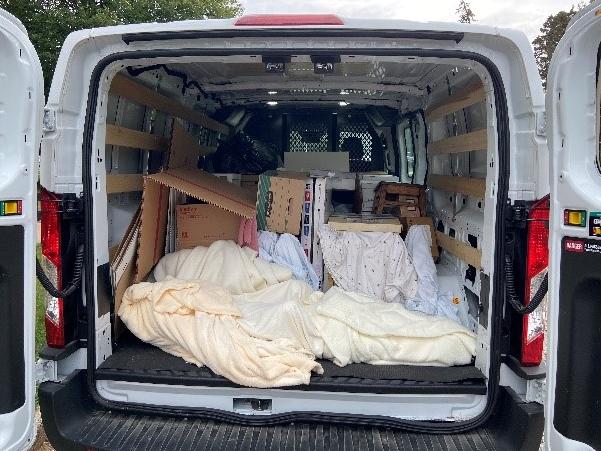 On September 2, 2021, artwork and historic materials from Villa Notre Dame (VND) arrived safely at its new home at the School Sisters of Notre Dame North American Archives (NAA) in Milwaukee, Wisconsin.
Grace Avila and I arrived in Wilton on August 30 after a two-day journey. The purpose of our visit was to evaluate artwork, archival materials and historic objects, pack these items and transport them back to the NAA. Sister Deborah Cerullo began by giving us a tour of the building. I had visited VND only once, four years ago, so it was really helpful to see the building and get a sense of where everything was located.
Grace and I were up early the next morning and began work dismantling the Heritage Room. We went through every item in the room and chose to bring home items that were unique to Wilton, such as images of Mother Paschal, a banner from Notre Dame College and the carving of Our Lady of Wilton that hung at the front entrance. We also found a few gems from other provinces, such as photos of the original Milwaukee Motherhouse and an original letter written by Mother Caroline!
While Grace worked on boxing items in the Heritage Room, I walked the entire building searing for artwork and archival materials that I felt should be kept permanently in the NAA. In addition to a number of photos, I collected some beautiful pieces of art created by Srs. Eileen Casey, Florence Leising, Beatrice Pavlica and Katharine Reiter. While walking, I also photographed various aspects of the interior of the building, especially those items that could not be moved to Milwaukee, such as the Our Lady mosaic.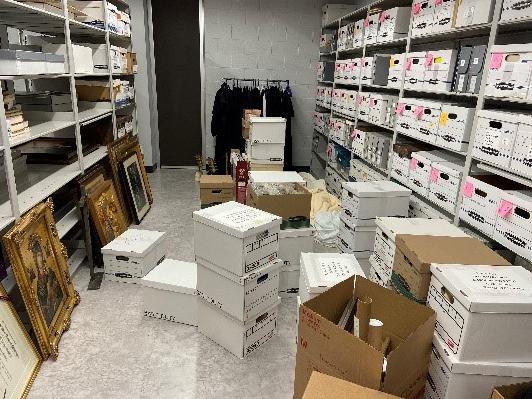 Wednesday morning Tom Antignani packed up the van. He was able to get everything in the van and packed it in such a way that nothing shifted or was damaged during the drive home. In addition to items from the Heritage Room and artwork, we brought home records from the Notre Dame Learning Center, the Notre Dame Development Center, a large number of photographs, and other records from VND.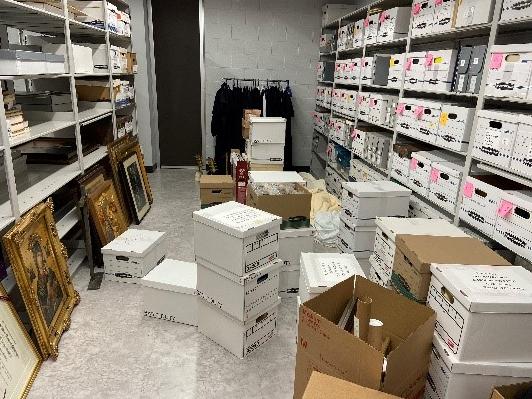 Grace and I started our trip Wednesday morning, hoping to beat the storm that threatened the area. It rained the entire first day, but we didn't encounter any major issues and we arrived home late Thursday afternoon. The next morning the van was unloaded and we spent last week organizing everything.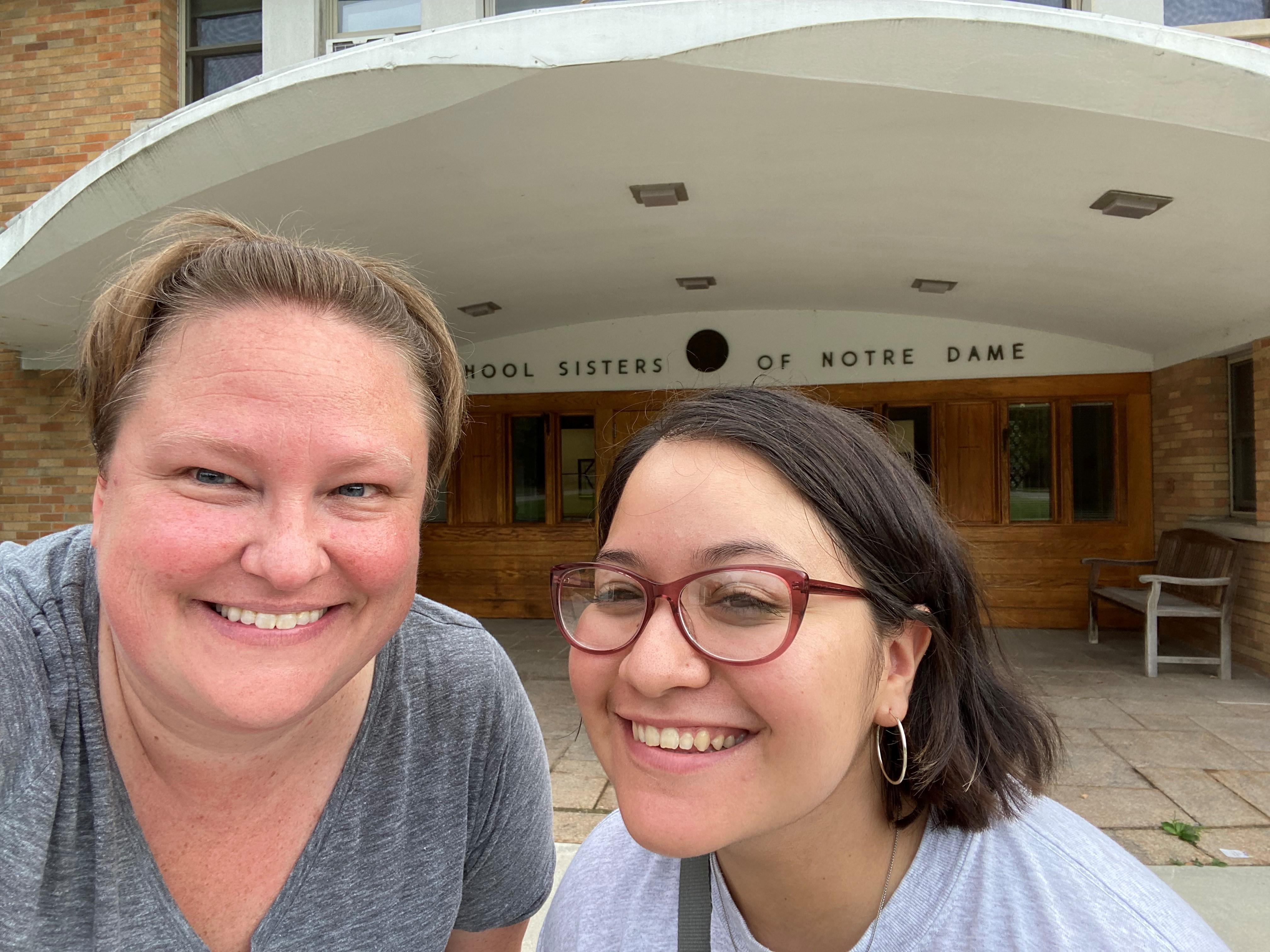 The history of the former Wilton Province is important, and we were happy to make the trip to ensure that its legacy is preserved. Every item that was brought back to Milwaukee will be preserved, cared for and appreciated.
If you have questions about the VND collection or want to request records or photos from the collection, please contact the archives at mlevandoski@ssnd.org or 414.763.1000.