By Canadian Associate Hermie Schuster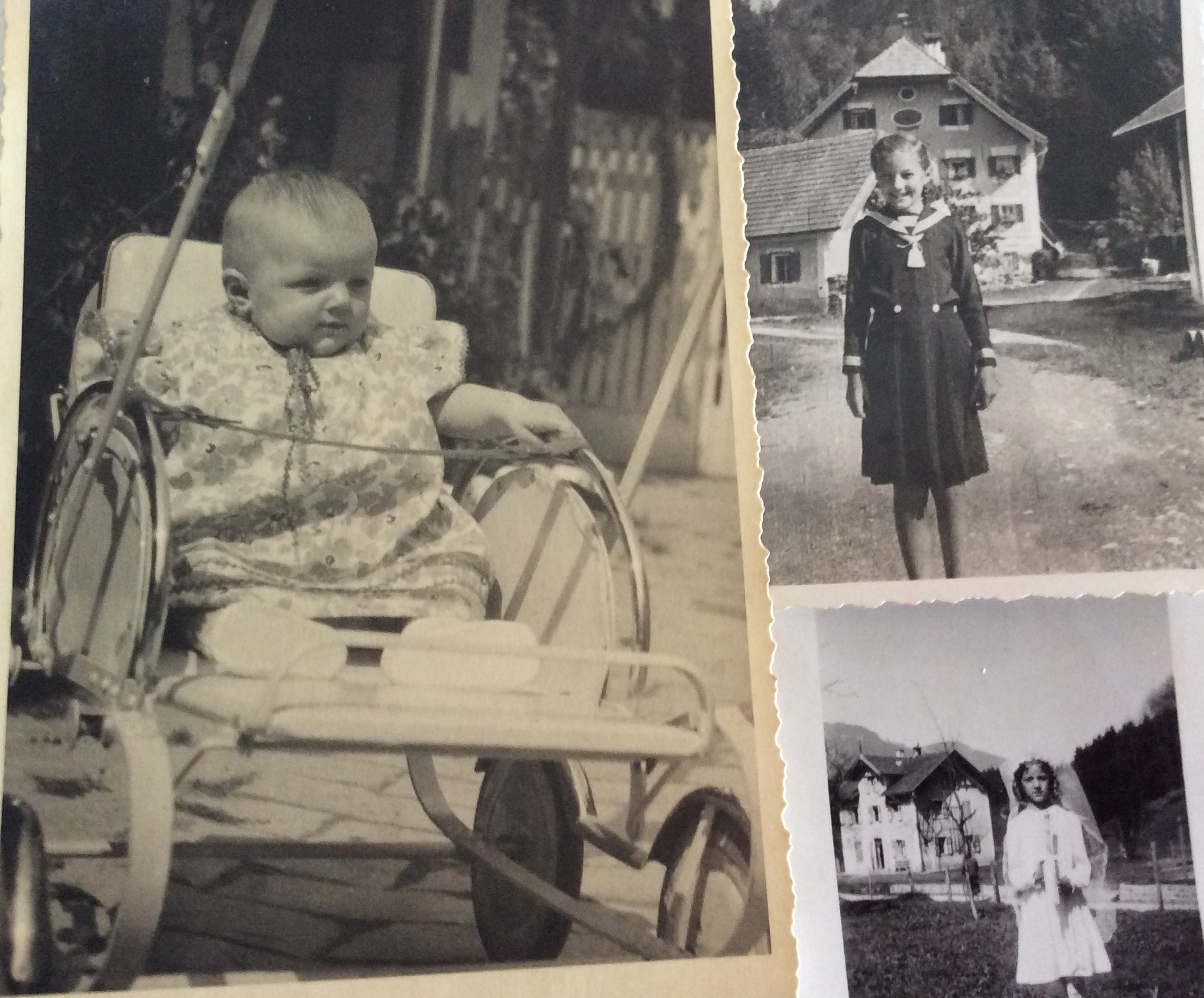 I was born in Militic, Vojvodina, Serbia, on March 15, 1939. My parents were well off. They owned a hemp business. Their workers, called Hechlers, cleaned the hemp and pressed it into bundles. They were shipped to the fishing industry on the Adriatic Sea, to be made into fishing nets.
WWII broke out on September 1, 1939. Because Hitler invaded Yugoslavia, our former country, Josip Broz Tito, president of Yugoslavia, decided to kill all ethnic Germans. This meant us. In order to be safe we fled very quickly in October 1944. We fled by bus.
We crossed the Danube River by ferry. The Allies had bombed all the bridges. As we arrived at the shore, the bus stopped in total darkness. As daylight dawned we realized that our bus had narrowly missed a bomb crater. God was so protective of us!
Next we ended up in Czechoslovakia. After a week-long stay in camp we waited for several hours for a train to take us to Austria. Many people were crowded into the cattle cars.
My dad, who had once worked as a postmaster for the German Army, had secured a tiny apartment in the country outside Salzburg. This is where The Sound of Music film was produced. We moved in with Mr. and Mrs. Putz. Thankfully, we were safe from the heavy bombardment that took place in Salzburg. We also had food consisting of potatoes and bread. We were very fortunate!
In the meantime, my grandma had been put into a concentration camp, since she stayed at home to "protect" our house and business! Tito starved and worked people to death there. She and a few others decided to escape. Being caught meant death. They were shot at, but luckily they survived. They walked from Serbia all the way to the Austrian border. There the small group disbanded. My grandma was told to walk east and perhaps she might find us. I was out playing on the farm we lived on when I noticed an older lady knocking on the door on the next farm. She looked somewhat familiar. I ran to her and asked if she was my grandma. We fell into each other's arms.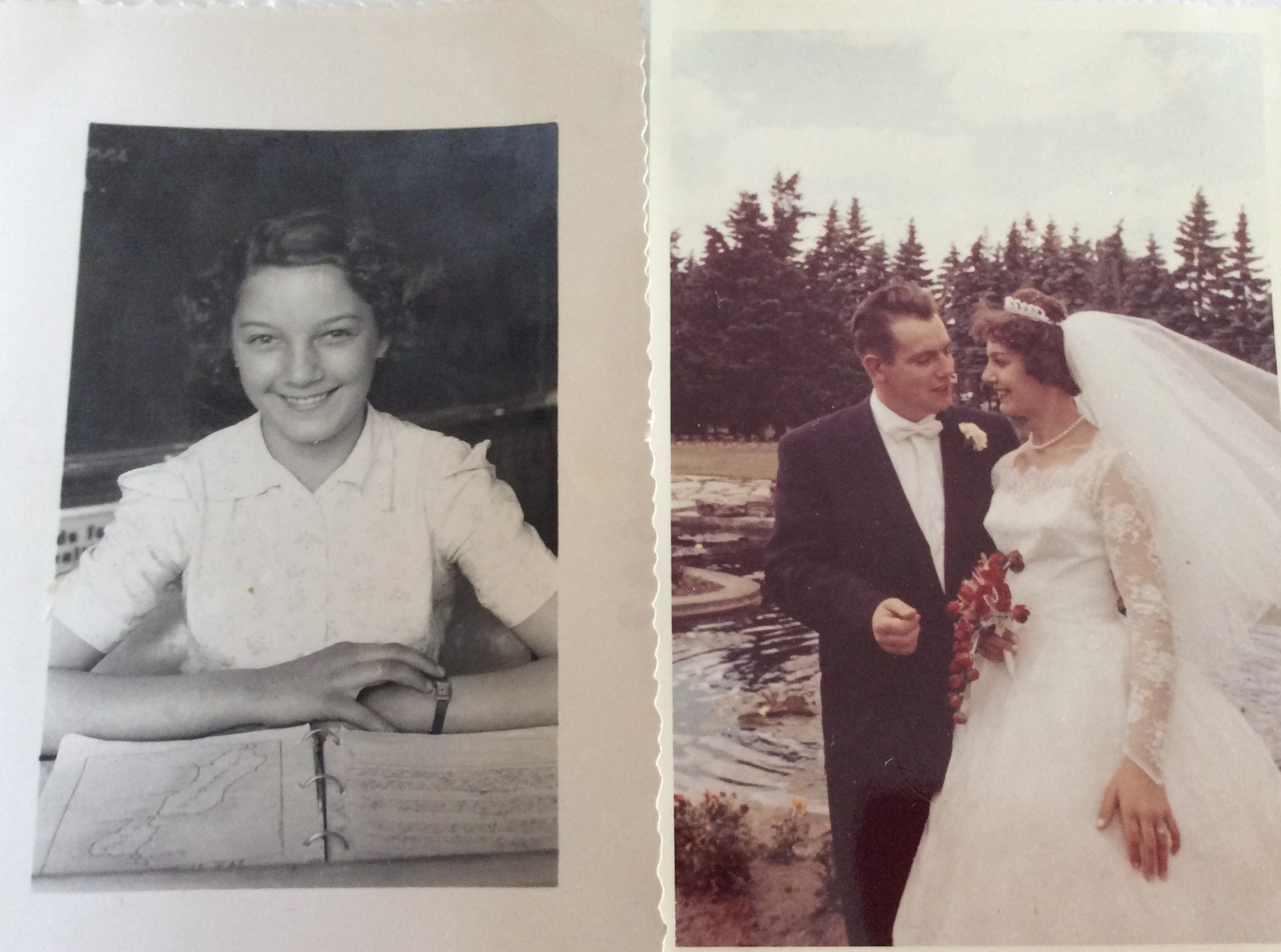 The war, fortunately, ended on May 8, 1945. Praise God!
Because our dad had left the German Army a few days earlier, he avoided being dragged off to a Siberian Labour Camp as a slave laborer. He went to work in a nearby stone quarry.
I started Grade 1 in Kuchl in September 1945. I walked for an hour. We learned to print, followed by cursive writing. No books were available. We used a slate. I made my First Holy Communion in Grade 2. I wore a borrowed dress and veil. In Grade 4 I received the sacrament of Confirmation in the Cathedral of Salzburg. The afternoon was spent at the opera. What a treat!
After Grade 4, one could go to higher-level school. That necessitated going by train. We were taught by Protestant sisters although Austria, at that time, was 95% Catholic. My high school was close to Oberndorf, where "Silent Night "was composed and sung for the first time.
Three years later, we were allowed to immigrate into Canada. We settled in Kitchener, since we could not get an apartment in Toronto. Nobody wanted children around in 1951. We moved in with my aunt and uncle and their 10 children on a farm. Eventually, we found an apartment. Water and toilets were outside.
I started attending St. Mary's Grade School. Sr. Robertine, SSND, was my teacher. That is how I met our beloved SSNDs! Attending St. Mary's High School also exposed me to several wonderful SSNDs. My mom was so delighted! She had attended boarding school in Hungary and Serbia with them, as well.
After Grade 12, I took a six-week Teachers Training course. I started teaching that fall with SSND Sisters and lay teachers. I also traveled with them to and from St. Agnes School. After my second year of teaching I attended Teachers College in Stratford, Ontario. The Shakespeare Festivals are held there. Then I continued teaching with our Sisters. I also got married and raised three wonderful children.
Fast forward many years! I heard about the Associates Program in the 80's. That was definitely for me!!! It was so wonderful and exciting to reconnect with the Sisters. After being part of the Pre-Associates Program, I proudly became an Associate on my birthday, March 15, 1992.
What an exciting experience!
In 2012 I was asked by the Canadian SSND Council to succeed Sister Audrey M. as Pre -Associate Coordinator. It was a busy and very exciting time as I helped several wonderful ladies become Associates. Last year I asked Sister Louise Vanderploeg to take my place. I was so delighted that she accepted, since she initially started the Associates Program in Canada.
I have been very fortunate. I have visited Wilton several times. I also visited with our Chicago Sisters. They in turn visited us in Kitchener. I also visited Milwaukee.
I always love to visit and attend sessions and programs with our sisters at Waterdown, Ontario. With COVID-19 we hold Zoom meetings with the Sisters, Associates and Pre-Associates.
I feel so blessed and proud to be an Associate with the Sisters of Notre Dame!