School Sisters of Notre Dame continue to live the vision of Foundress Blessed Theresa Gerhardinger in a variety of ways. Below our Sisters share stories of their work and ministry.
We go forth daily in the spirit of Mother Theresa, remembering her words: "Poor and abandoned, we began the work of God in supernatural faith and confidence... let us continue to serve the Triune God all our Lives with Joy."
YAS - the constitution of the School Sisters of Notre Dame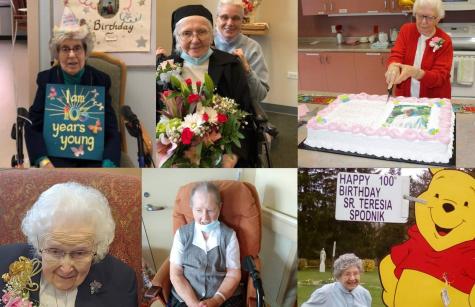 We are fortunate to have a "100 Club " in our province. Sister Margaret Bauer is the eldest, at 103. Sister Mary Teresia Spodnik is 102. Sister Cabrini Ganz is 101. Sister Marie Anna Moltz is 100, as is Sister Katharine Reiter. Sister Marguerite Mary Bunter is the newest club member - she turned...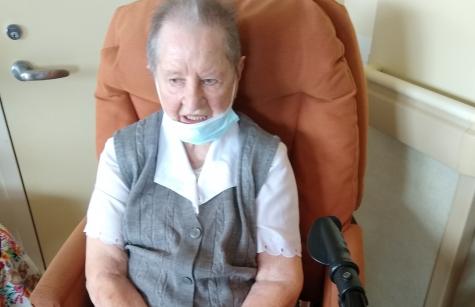 Sunday, May 15, 2022 marked the end of a type of trilogy: Three Sisters celebrated 100 years of birth in May in Ozanam Hall in Queens, NY. In May 2000, Sister Rosalita McNamee celebrated her 100th birthday. In May 2001 Sister Aveline Smith achieved 100 years. This year, Sister Marguerite Bunter...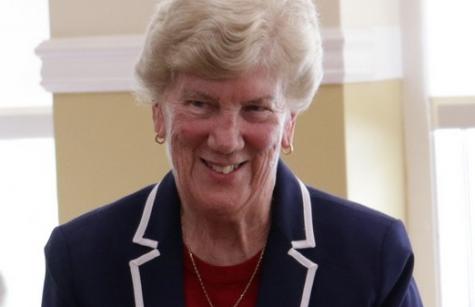 There was a retirement celebration for Sister Sharon Shear at Notre Dame of Maryland University on May 11. Sister Kathleen Feeley shared her reflection on the contributions Sister Sharon made during her 34 years at "the College."