School Sisters of Notre Dame continue to live the vision of Foundress Blessed Theresa Gerhardinger in a variety of ways. Below our Sisters share stories of their work and ministry.
We go forth daily in the spirit of Mother Theresa, remembering her words: "Poor and abandoned, we began the work of God in supernatural faith and confidence... let us continue to serve the Triune God all our Lives with Joy."
YAS - the constitution of the School Sisters of Notre Dame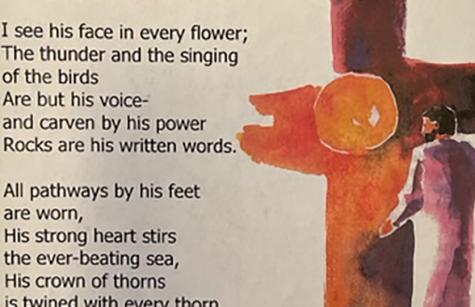 On Saturday, March 18, a Retreat Day for the 27 Ozanam Sisters, planned and facilitated by Sisters Justine Nutz and Connie Carrigan, included music, poetry, prayer, sharing, singing, and fun time at the end.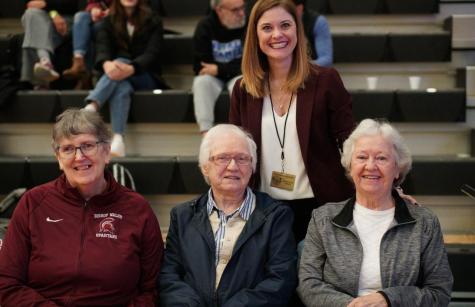 Catholic Sisters Week was celebrated in a special way at the Alhambra Catholic Invitational Basketball Tournament. At halftime during the Bishop Walsh Catholic High game, they paid tribute to the Sister Kathleen Jancuk, Sister Francita Hobbs, and Sister Phyllis McNally, who have collectively taught...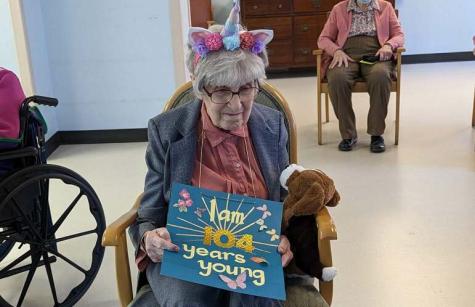 Celebrating our oldest Sister in the Province, Sister Margaret Bauer, on her 104th birthday! When asked what she wanted for her 104th birthday party, Sr. Margaret Bauer replied, "unicorns, hamburgers and French fries." A typical unexpected answer from her!