School Sisters of Notre Dame continue to live the vision of Foundress Blessed Theresa Gerhardinger in a variety of ways. Below our Sisters share stories of their work and ministry.
We go forth daily in the spirit of Mother Theresa, remembering her words: "Poor and abandoned, we began the work of God in supernatural faith and confidence... let us continue to serve the Triune God all our Lives with Joy."
YAS - the constitution of the School Sisters of Notre Dame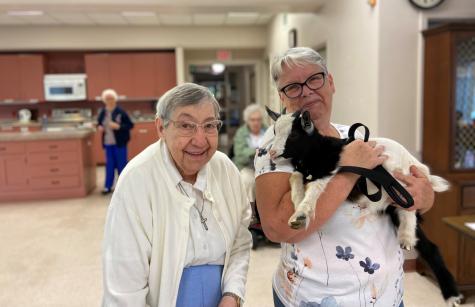 Goats are perfect animals for providing a therapeutic effect on people.  They are herd animals and therefore take comfort in being a part of a group.  Not only do they make everyone smile, they have an amazing effect on our well being.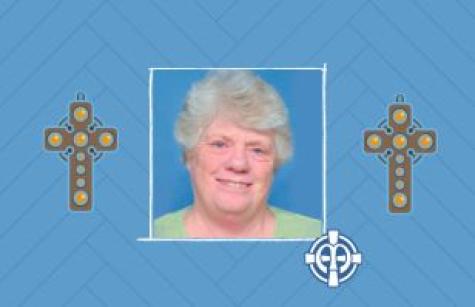 Archbishop Lori will confer the papal honors at a 9:30 a.m. celebration of solemn lauds (morning prayer) Sept. 23 at the Cathedral of Mary Our Queen. The public is invited to join in the celebration.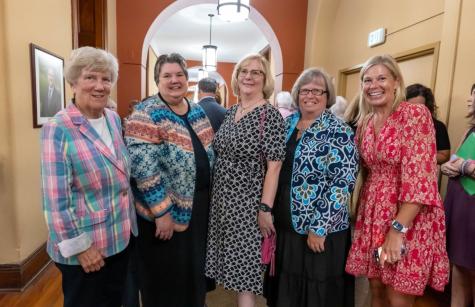 NDMU's MBK Lobby was packed last week for the official rededication of NDMU's Office of Service & Community Engagement. Now the Sister Sharon Slear Center for Service, Social Justice, and Community Engagement, it honors the decades of her service to Notre Dame, Baltimore, and areas in need...