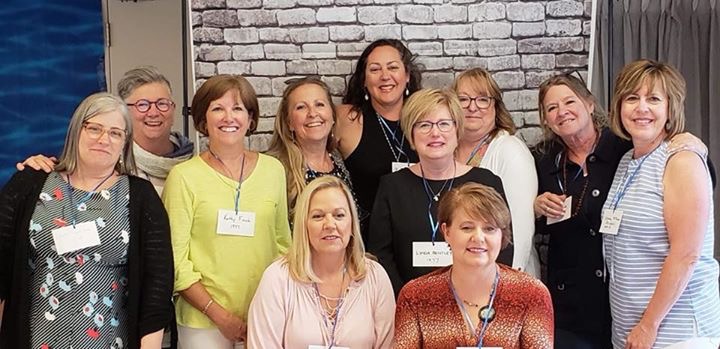 On a sunny Sunday afternoon on June 10, former students of Notre Dame Academy in Waterdown, Ontario eagerly arrived with yearbooks in hand, wearing their graduation rings and Notre Dame Academy pins. Teachers greeted the now-adult women, and, for some, checked name tags. 
With the opening of the Canadian Motherhouse in 1927, Notre Dame Academy welcomed "day – hops" from nearby and student boarders from Mexico, West Indies, Hong Kong, the United States, and across Canada. Since the closing of the academy in 1983, several reunions have been held. In light of the future sale of Notre Dame Convent, this was posted as the final NDA reunion.
There was an amazing turnout. Students came from Belgium, Mexico, Florida, South Carolina, Iowa, Saskatchewan, Quebec and near and distant parts of Ontario. A graduate from 1942, age 92, accompanied by her daughters, proudly announced her presence. Some groups gathered the previous evening to re-connect and reminisce; others dined together after the reunion.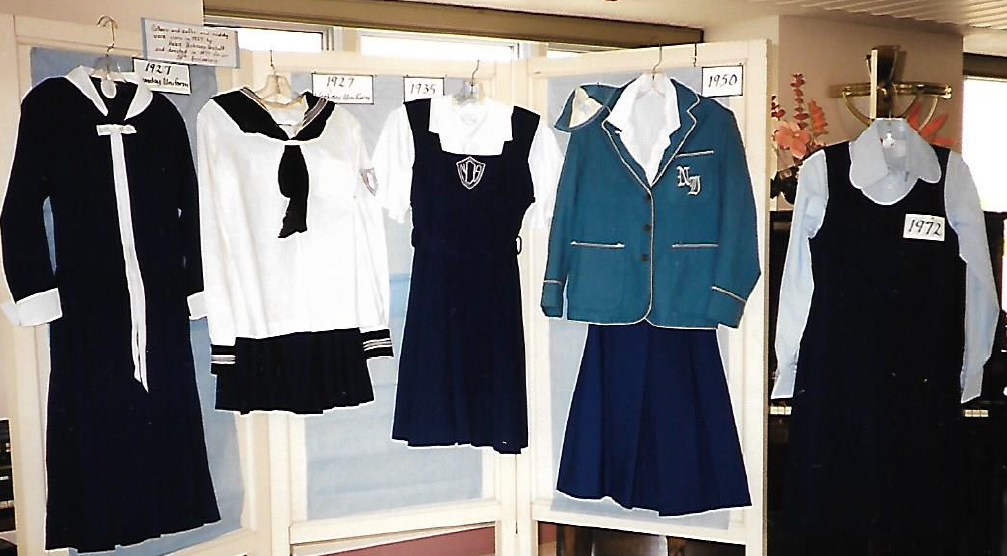 To quote: "It was clear from the constant chattering, the smiles and the hugs that the women were happy to renew friendships from school years." Viewing yearbooks, photo albums, the five different styles of uniforms through the years, graduation photos on the screen, and reading the Grad dance requests listing the graduate and her dance song  (e.g., in 1964 "Smoke Gets in Your Eyes", "Stranger in Paradise", "Moon River") -  all nostalgic moments!
Emails received after the event included comments such as: "NDA was such a fertile place for learning and fun;" "There is a very strong sisterhood among NDA girls and their teachers;" "NDA has always been a community home;" "The impact of NDA still lives on today knowing that the hand of God is visible and the dedicated work of the Sisters is appreciated."
In an article published prior to the reunion, Louise Ann Caravaggio, Class of 1983, wrote, "Notre Dame Academy was more than just a building; it was a place that helped young girls become the women that they are today and gifted them with important core values - a sense of empowerment and the love of learning."