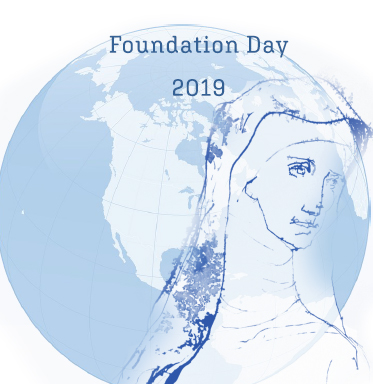 Print: Foundation Day Prayer (English)
Please click on the link above to open the full Prayer and use to celebrate Foundation Day October, 24.
Prayer: We gather today, Sisters, Associates and staff to reflect on our SSND heritage and re-commit ourselves to living a life of unity and communion with the Triune God and one another. In the name of God, our creator and the source of our being, and of the Son, incarnating us into the body of Christ, and of the Holy Spirit, the divine energy within us.