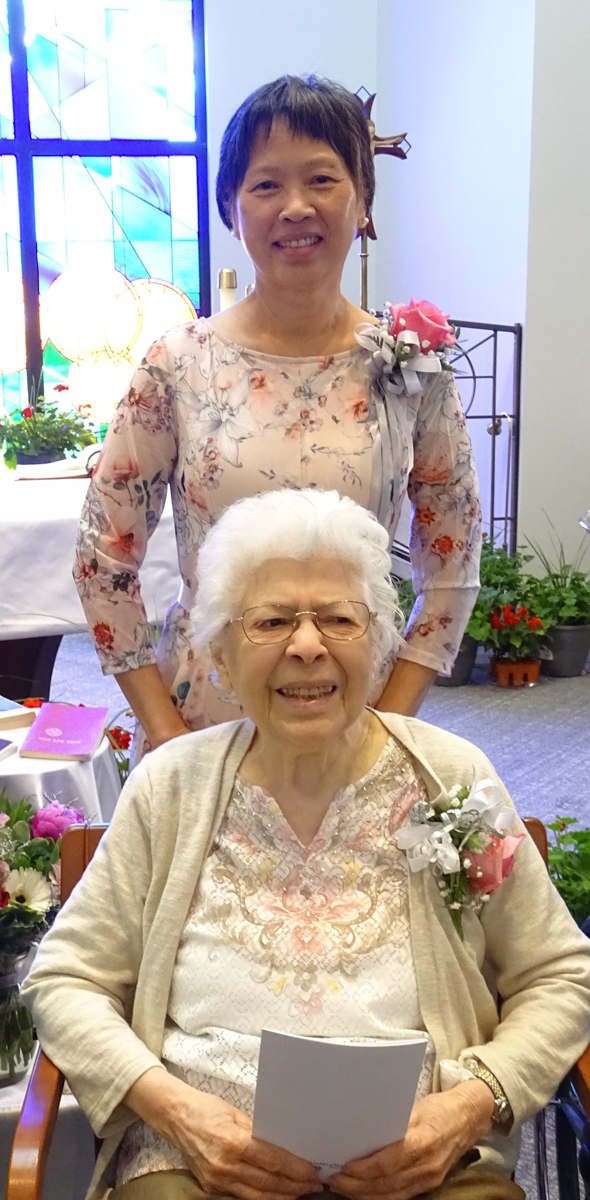 On Saturday June 11, a celebration for the 2022 Jubilarians was held at Marian Village in Chicago. Some Sisters who had taken their vows in the former Chicago Province but are now working in other states were able to make the trip back to Chicago for the celebration. That included Sister Kim Trong Nguyen, who traveled from Texas for her 25th Jubilee and who is pictured here with Sister Mary Juarez, an 80-year Jubilarian.
June 11 was also the day the 2022 Jubilarians in the Baltimore area were celebrated during a special event at Villa Assumpta. Our heartfelt "Thanks" go out to Sisters Maureen Clancy and Emily Wollschlager in Chicago and Sister Betty Koehn in Baltimore for taking and sharing their wonderful photos from these special celebrations.
The Sisters in Waterdown, Ontario in Canada were the first to have a Jubilee celebration, on May 24. Highlights included a visit from members of the Provincial Council, a wonderful meal, and an Elvis impersonator whose performance had some of the Sisters hitting the dance floor.
Chicago Jubilee Celebration!
Baltimore Jubilee Celebration!
Waterdown Jubilee Celebration!