By Associate Liz Troyer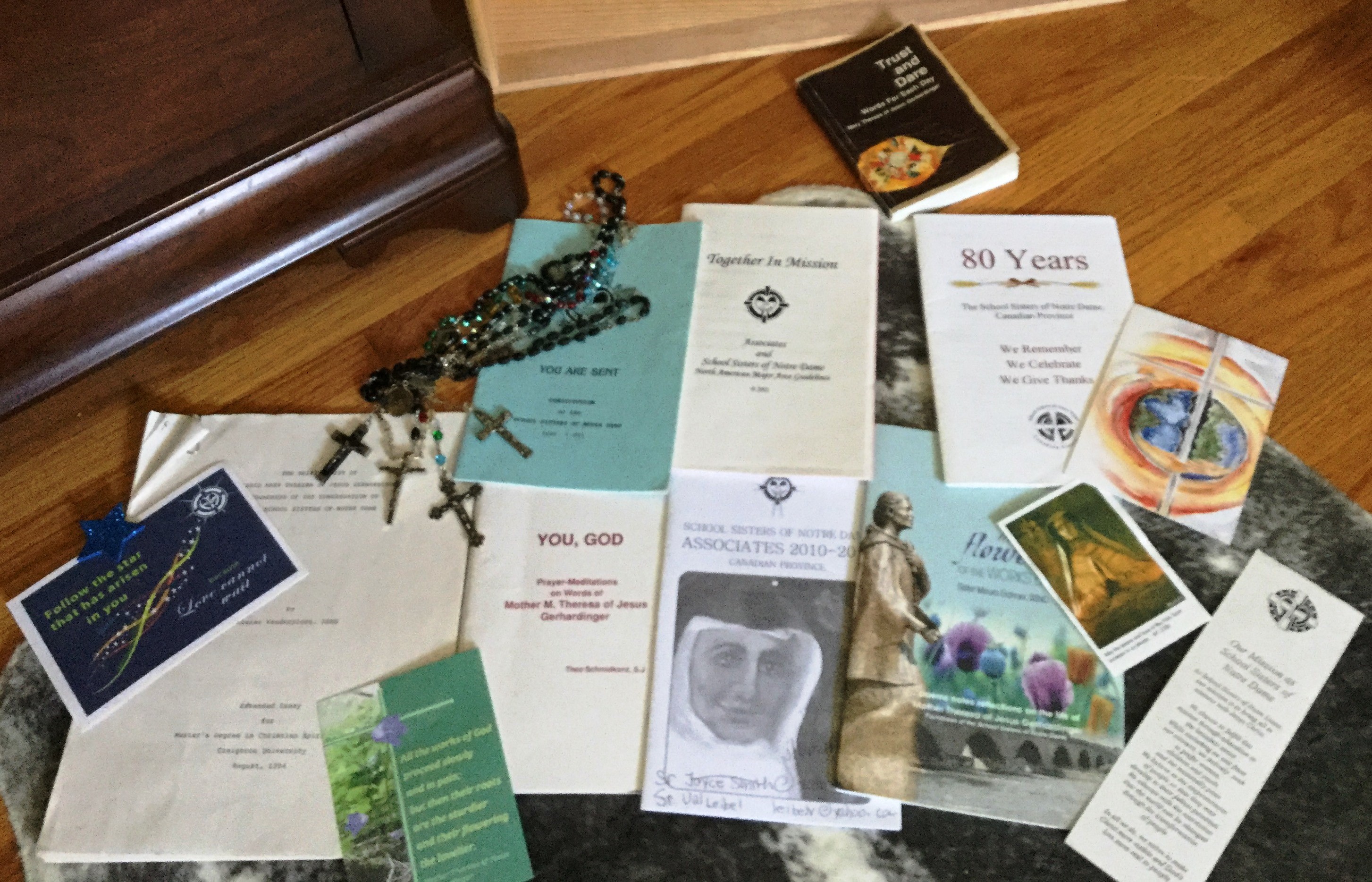 On June 14, 1994, I was diagnosed with Multiple Sclerosis. While my symptoms now made sense, my life, as I knew it, was about to collapse. Within three months, a diagnosis of Celiac Disease was added.
I was 40 and the happily married mother of three young children.  We lived in Regina, Saskatchewan, some 2000 miles from our family in southern Ontario. I had completed a Master's Degree in Urban Geography in 1981 and had worked as a City Planner and a Researcher. I loved working and social issues affecting the homeless, the elderly, education and women in Corrections were my passion. Eight years earlier, thinking all was well, we had purchased our four bedroom "forever house."
With me no longer able to work, we soon realized that we could not afford our mortgage.  Our priority was the education of our children.  We sold our second car and downsized to a two bedroom home where we built children's bedrooms in the basement. And so began a ten-year journey of living pay cheque to pay cheque. It is a decision that we have never regretted.  
About a year after my diagnosis, I was feeling discouraged.  I spoke to our parish priest and he exclaimed, "You need Sister Harriet!"  I had never heard of Sister Harriet Schnurr, and, even though I had grown up in the Hamilton-Waterdown area, I had never met a School Sister of Notre Dame. (St. Joseph Sisters had been my educators).
I arrived at Sister Harriet's office the next day.  I was so distressed and afraid of how my life had changed, and much of that anger was directed at God. I felt so alone. But I was worried that I might actually like talking with this Sister Harriet, and if she were to be transferred then it would just be one more loss. Immediately, I declared that I couldn't set myself up for another loss.  Sister Harriet gently responded that she had no plans to leave Regina for a long time. And so I gradually let down my guard and we met again the next week, and the next week and the next week…Unknown to me, the charism and special grace of Blessed Theresa had begun to touch me!
During those early meetings, I didn't ask Sister Harriett about her congregation. I wasn't interested. I was still on a journey of my own, determined that somewhere out there was information about a saint who was born on my birthday.  I prayed that this saint, if discovered, could intercede for my health.
Imagine my delight when I discovered a book on the Lives of Saints which stated that St. Marguerite Bourgeoys, foundress of the Congregation of Notre Dame in Montreal, had originally sailed from France to Montreal on June 20, 1653. We didn't share a birthday, but St. Marguerite did do something special on June 20. I had found my saint!
I researched and discovered that the Congregation of Notre Dame had an associateship program. I wrote to them and they responded with a relic of Saint Margureite and the news that their closest Sister was more than 1,000 miles away. (In retrospect, it is interesting that this search for "my saint" was taking place while I was receiving Spiritual Direction from Sister Harriet, and never once had I bothered to mention it to her).  However, when my dream of associateship with the Congregation of Notre Dame was impeded by distance, I could not help but complain to Sister Harriet. She listened and then said that her Congregation, the School Sisters of Notre Dame, had an Associate Program that was just extending to Western Canada. I replied by telling her of the importance of my birthday…not just any saint would do!
 
Sister reached back to her bookcase and retrieved a book about Theresa Gerhardinger of Jesus. She suggested that I take it home.  That night, comfortably settled against the pillows in my bed, I opened her book. And there it was in black and white, "Caroline Elizabeth Frances Gerhardinger was born on June 20…"  It was 10:30 at night, but I picked up the phone and dialed Sister Harriet. Without apologizing for the late hour, I exclaimed, "You knew! You knew what I was going to find!" I like to think that a gentle chuckle was her response.
But, no matter, my journey with the Associates of the SSND had begun. At my first SSND gathering as a Pre-Associate, I proudly announced, to the eight sisters present that "Blessed Theresa was born on my birthday." A gentle voice (Sister Michaeline I think it was) responded, "No dear. I think that you were born on her birthday!"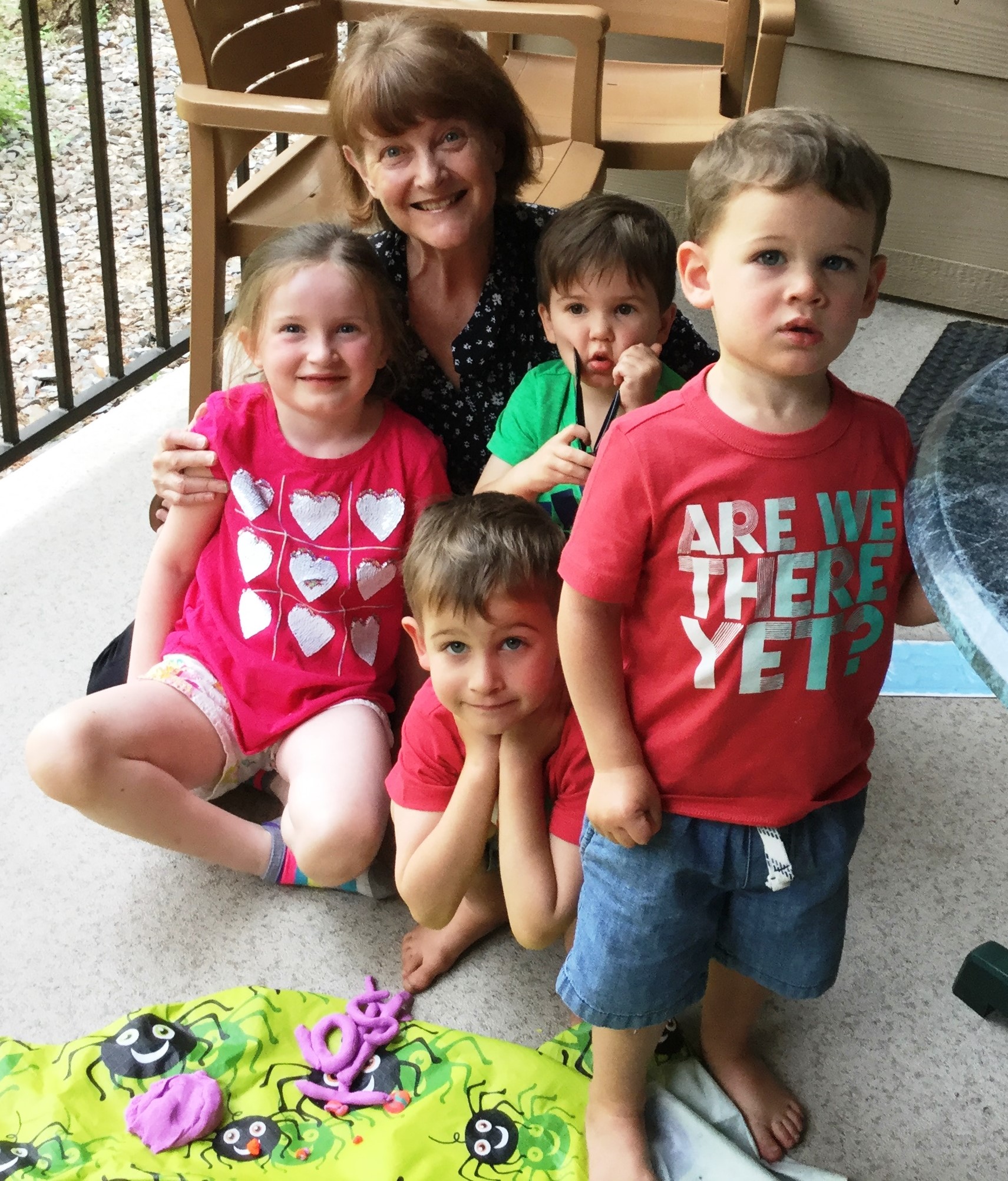 A month before my first covenanting I called my parents, who lived in Hamilton, Ontario, and said that I was becoming an associate of the SSND.  My father proudly declared, "Those are MY sisters!" And I replied, "and now they are mine too!" It turns out that my Dad, George Osbaldeston, had been the family doctor for the Waterdown SSNDs for many years.  Dad said that he knew the drive to the Motherhouse with his eyes closed.  He flew to Regina for my Covenanting Mass and Celebration. It was the last time that Dad was well enough to make the 2,000-mile trip to Regina, and November 1, 1997 became a day that I will always treasure.
In time, I found my calling at the bedside of the frail elderly. It was here, listening to the stories of hardship of "ordinary people" who lived with great faith, that I came to realize that I had met many saints in my lifetime. Twenty-one years have passed since I began my  journey and responded to the call to become an SSND Associate.  I have four beautiful grandchildren (pictured), and spending time with them is pure gift.
This year, the last SSND sister moved away from Regina. While the Associates in Regina miss the physical presence of the School Sisters, memories of their time spent with us in education, celebration, prayer and friendship, have filled us with hope. The charism of Blessed Theresa that we have so profoundly observed through the example of the School Sisters is alive and ever deepening.  
In ending, there are three things I would like to say. First, it appears that St. Maugareite Bourgeoys left France on June 16 not June 20. Second, Theresa Gerhardinger was beatified on November 17, 1985, my daughter Jessica's third birthday. And, finally, I will forever embrace the words of Mother Theresa of Jesus Gerhardinger that, "All the works of God proceed slowly and in pain; but then their roots are the sturdier and their flowering the lovelier."