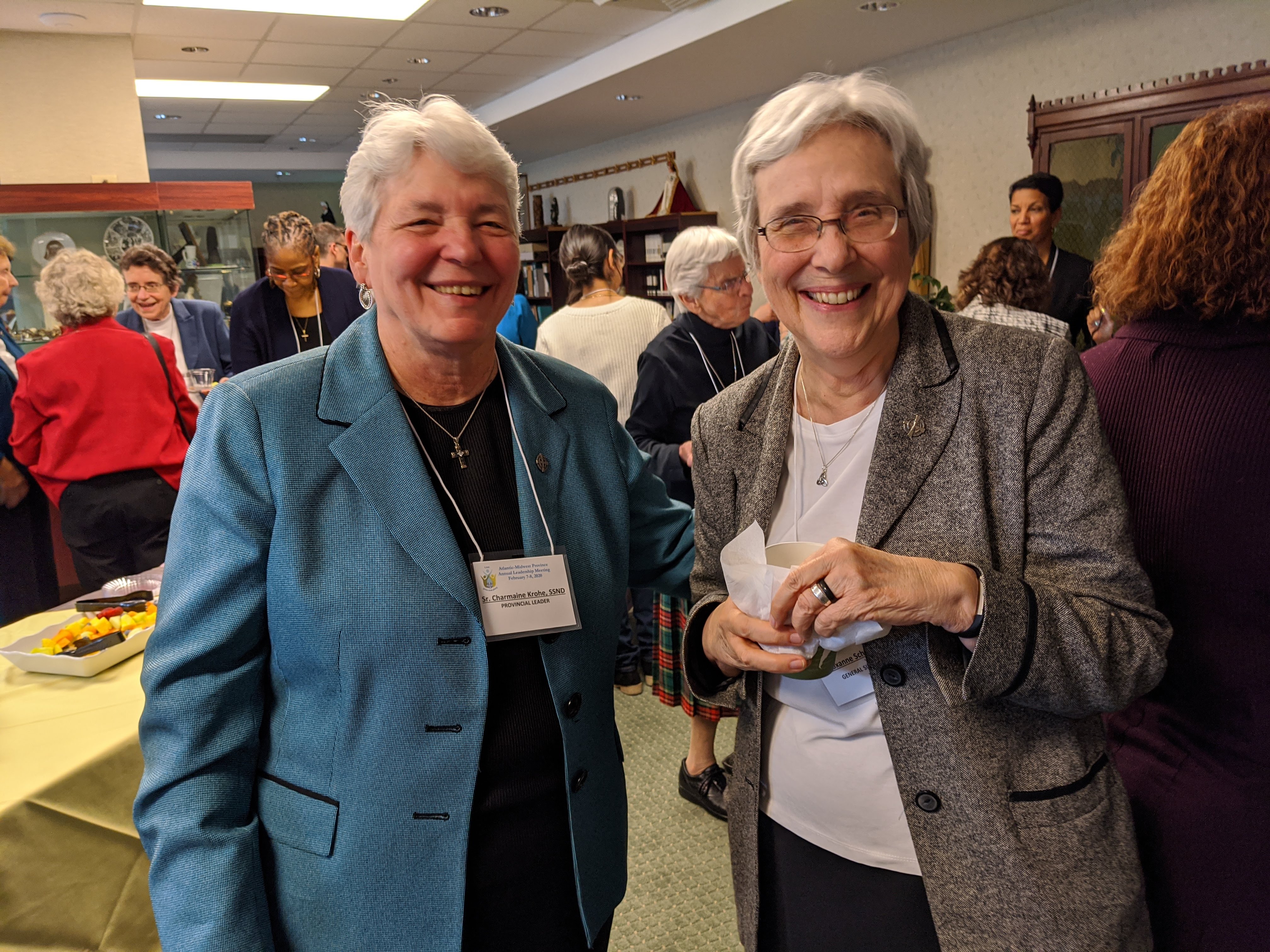 Leaders from the sponsored and co-sponsored ministries of the School Sisters of Notre Dame Atlantic-Midwest Province (AMSSND) gathered at Villa Assumpta in Baltimore February 7-8, 2020 for their annual meeting. Presidents, Executive Directors, Board Chairs, some Board Members and senior staff representing AMSSND's 13 sponsored and co-sponsored ministries came from Maryland, Illinois, New York, New Jersey and Connecticut to meet with congregational and provincial leadership to address the role of leaders in the ministries. The province was honored that Sister Roxanne Schares, SSND, General Superior of the congregation, flew in from Africa, where she was on Visitation, to give the keynote address for the meeting.
The theme for the meeting was Mission Leadership in Challenging Times. The meeting is an opportunity for the leaders – many of whom are lay staff and not vowed religious – to share and discuss opportunities and challenges in leading AMSSND ministries, connect with and reflect on the broader SSND congregation and its mission, and grow their skills for mission leadership. It also allows them one-on-one time with the members of the AMSSND Provincial Council, who are based in Baltimore and make decisions for the province, in consultation with Sister Roxanne and her General Council in Rome.
Break-out learning sessions were also offered on Spirituality, Communications, Board Development, Leadership Styles and Fundraising.