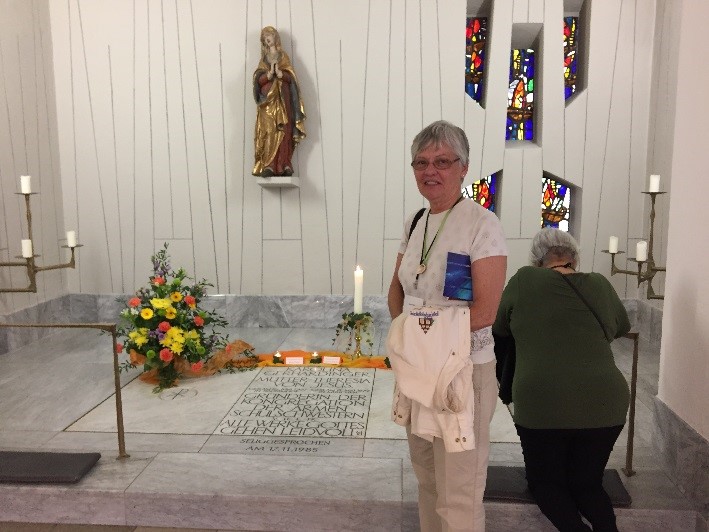 It is so hard to believe that I have been an Associate with the School Sisters of Notre Dame since 1987 - it seems like yesterday! For the past 32 years, I have made so many great memories by getting to know Blessed Theresa Gerhardinger, Mother Caroline and all the School Sisters of Notre Dame and Associates here in the United States and in Germany.
It all started in 1984, when I met Sister Marlene Panko, SSND, who was working at that time at St. Patrick's parish in Dixon, Illinois, where my family and I were parishioners - me since the age of five! The following year Sister Marlene hosted a retreat that I attended at a local center which gave me the opportunity to meet one-on-one with her to discuss my spiritual life. For the next two years, we spent time together sharing a meal, playing tennis or whatever. In 1986, I helped her move to Mount Prospect and on our return to Dixon, she told me about the SSND Associate program, which at that time was new to the Chicago Province. She gave me information on Blessed Theresa Gerhardinger and Mother Caroline, we read the letters of Mother Theresa and Caroline, plus learned about many others. The two things that stayed with me after reading this material was the sisters' dedication to women and children, and their passion to assist others and enable them to be the best they can be. My thought was whether we are religious, married or single, that is what God is calling all of us to do. As a single person with 22 nieces and nephews and 29 great nieces and nephews, I realized how each and every one of them are God's gift to me in my life. I wanted them to become the best they could be in their own lives.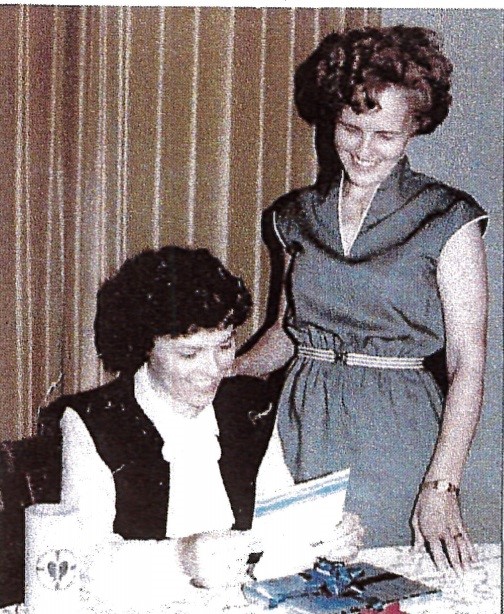 So, in 1987, I made my first covenant with the School Sisters of Notre Dame and never regretted that decision. I have met so many Sisters and Associates over the past 32 years. I served as an area coordinator for many yearson the NAMA Associate committee and met so many from the United States and in September 2018, I went on a pilgrimage with the Associates from the Central Pacific Province to Germany to see where Blessed Theresa lived, grew up and was buried. Each Sister and Associate I met with was unique and such a blessing to me in my travels.
I feel like the Sisters and Associates in the Atlantic Midwest Province are a second family to me, a family that supports and challenges me in my daily spiritual life, and I can never forget the memories, laughter and hardships we have shared over the years.
In a letter Blessed Theresa wrote (949), she stated, "Let us do to others as we wish them to do to us." It seems so easy to say but at times, it is a struggle when we get hurt or used, but I know that God is always with me in those times as are my family and the School Sisters of Notre Dame and Associates. I just must remember that Blessed Theresa and Caroline struggled also, but they persisted in their journey and I also must persist in my journey.