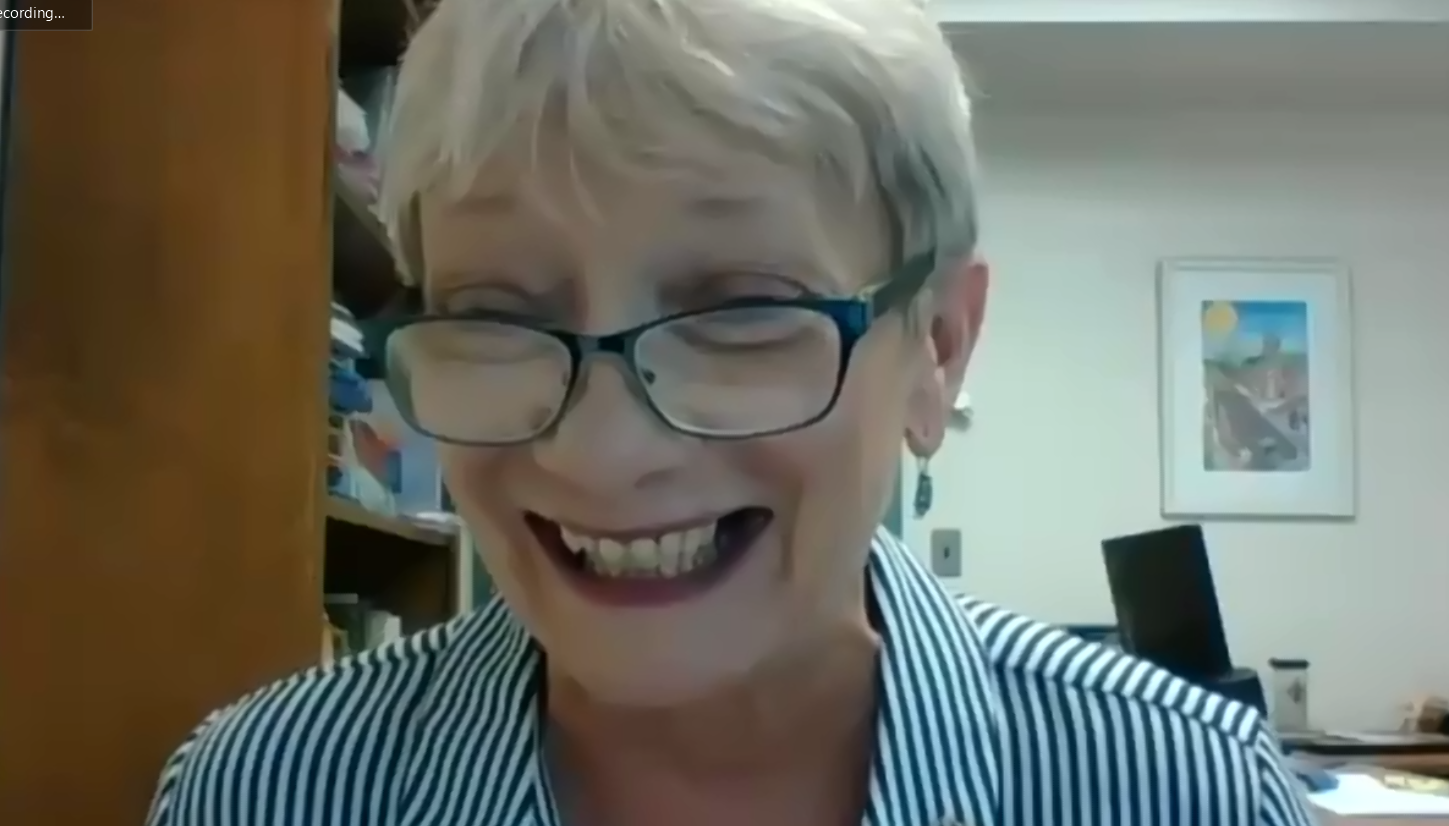 Associates from across the province gathered via Zoom on June 13 and 14 to ponder and celebrate their transformative journey.  
Monday evening, they revisited the congregational realities that Sister Carolyn Anyega had shared with them during their forum with the General Council in April, sharing in small groups their reflections on her question, "What congregational reality are you seeing?" While Associates owned their feelings of loss, they also expressed their willingness to face the challenges that lie ahead.
Mary Carter Waren, Associate Director of JPIC, provided a context for Associates to move forward as they take up their role as collaborators in furthering SSND mission.  Mary presented an overview of the AMSSND Integral Vision commitment and focus areas, flowing from the Directional Statement Love Gives Everything and from Laudato Si'.  Mary's words laid the groundwork for the following day's conversations.
Associate members of the focus area committees took center stage on Tuesday.  In addition to sharing the activities and goals of their respective committees (Dismantling Racism, Ending Human Trafficking, Immigration Reform, Climate Change, and the Haiti Partnership), the Associates spoke movingly of their personal experience of call and response to justice work. They also suggested practical ways for more associates to become involved.
In the final session, Associates shared their hopes, dreams and concrete next steps in living the charism and mission of SSND and growing and diversifying the Associate relationship. Said Associate Leslie Lopez, "Seeing the faces of our Associates and Sisters from the entire province is priceless! We need to keep the welcoming doors open."