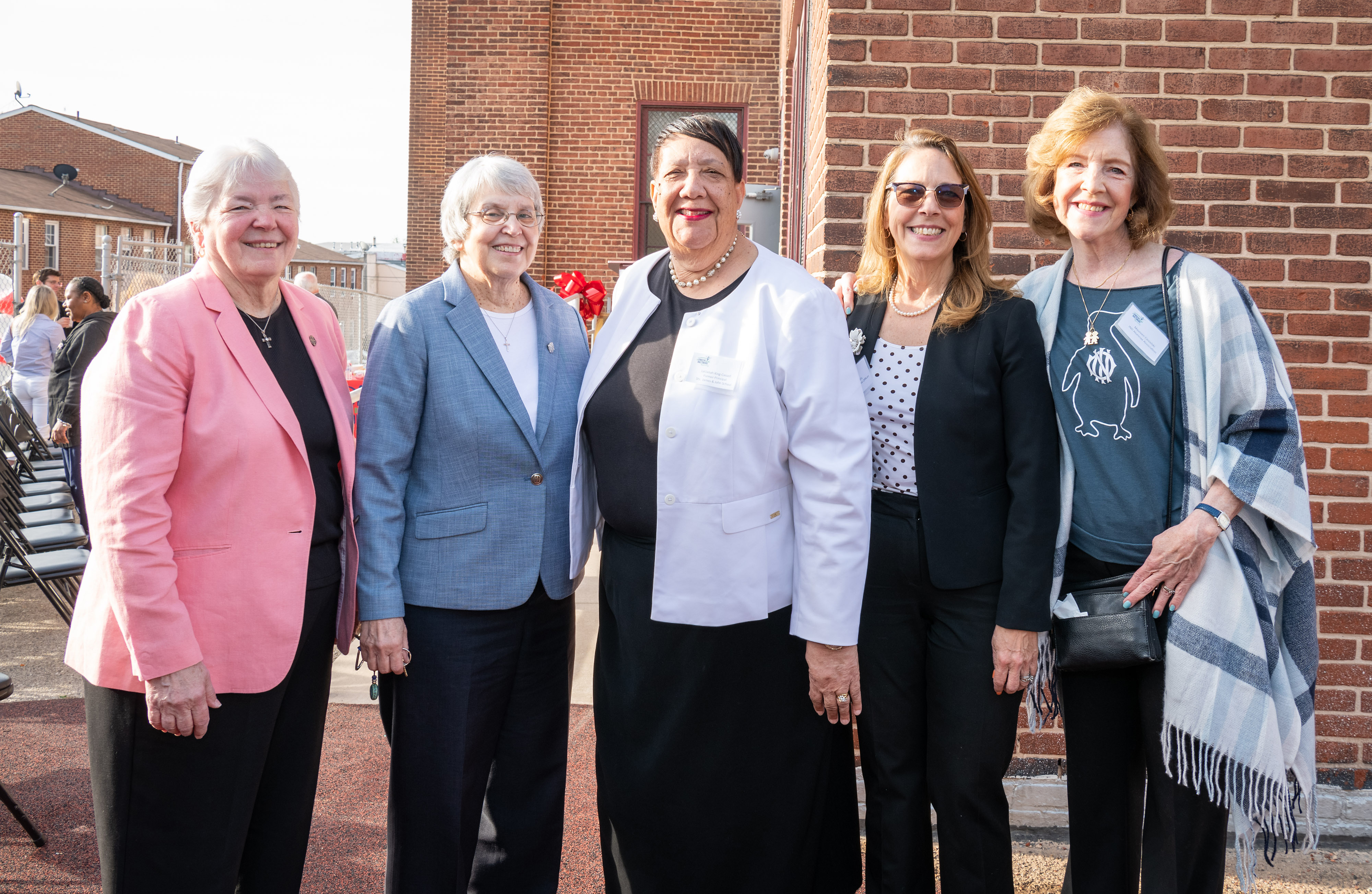 Archbishop of Baltimore William E. Lori celebrated the grand opening of a new Head Start facility operated by St. Vincent de Paul of Baltimore in the former Saints James and John School in East Baltimore on April 12.
The School Sisters of Notre Dame have a long history with Saints James and John School and its different iterations. According to the SSND archives, the school began in 1847 in the basement of the former St. James Church. St. James was one of the original three schools where our Sisters taught when arriving in America in 1847.
That same year, the School Sisters of Notre Dame established an all-girls school – the Institute of Notre Dame (IND) – on nearby property. The two schools developed close ties through their shared histories with SSNDs. Mary Helfrich, Chief Advancement Officer for St. Vincent de Paul of Baltimore, is an IND graduate and was familiar with the historic site on which the Head Start program would be established.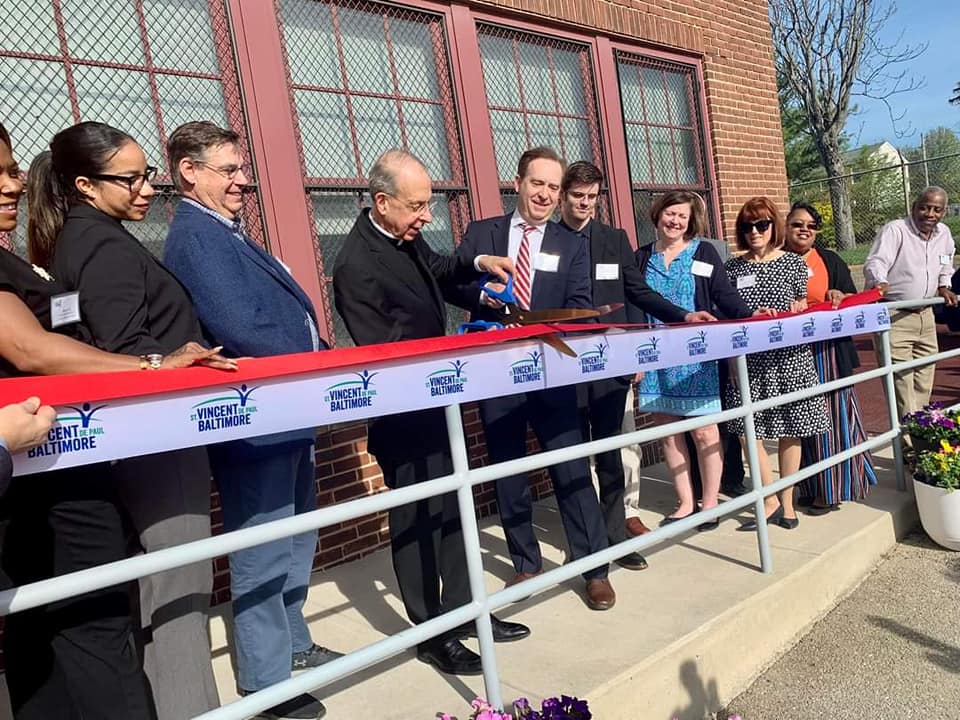 Provincial Leader Sister Charmaine Krohe was on hand for the ribbon-cutting ceremony, as was Sister Jeanne Barasha, one of over 250 SSNDs who taught at St. James and John School through its 170 plus years. Mrs. La Uanah King Cassell, former principal, who carried on the SSND charism at St. James and John for 34 years, was also present. "It is exciting to know that in this building the sound of children's voices will once again be heard and that the SSND tradition of transforming the world through education will continue," said Sister Charmaine as she walked through the hallways.
The new Head Start Somerset very much carries out the SSND mission to transform lives through education. Head Start early education programs provide support for lower-income families that extend beyond the classroom. The Whole Child/Whole Family model for Head Start "changes the trajectory of intergenerational poverty by meeting families where they are with the resources they need for long-term stability," according to an April 11 news release from St. Vincent de Paul of Baltimore.
"We are excited to be moving into our new home at the historic St. James St. John School," said Olutunde Clarke, Vice President of Child and Family Services at St. Vincent de Paul of Baltimore. "This investment strengthens our commitment to provide quality, tuition-free early childhood education along with parent support services for low-income families."