By Lynn M. Selby, Executive Director, Caroline Center
Caroline Center is an 503(c) nonprofit organization sponsored by School Sisters of Notre Dame. The program provides a holistic approach to education and individualized instruction in a supportive community, where women can prepare for careers as a certified nursing assistant or pharmacy technician.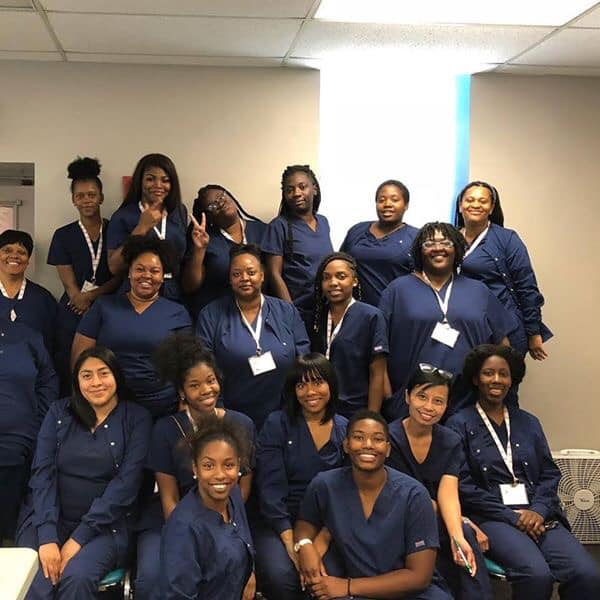 Caroline Center continues to be the "little engine that could." We have continued to offer both CNA and PT training in a virtual learning environment since leaving the building on March 13, 2020. We continue to be awed and inspired by the perseverance of our women and the innovation of our staff. Our academic instruction is robust and rigorous when we are in a normal training environment, and it is even more so online. Nevertheless, our women persist and continue to succeed with the dedicated support of our instructors, advisors and other staff.
 
To help mitigate the digital divide experienced by many of our women, we sought and received funding for purchase of Google Chromebooks. Those in need can "borrow" a Chromebook for the duration of their training. In effect we have established a tech lending library.
 
We have also graduated two cohorts since March. Our first graduation of an online cohort was covered by the Baltimore Times - http://baltimoretimes-online.com/news/2020/jun/05/caroline-center-delivers-graduation-curbside/
 
And like most, we continue to navigate continuity of operations during Covid.
An internal committee has completed the draft "Caroline Center Covid-19 Return to Campus Guide." Protocols for entering and exiting, cleaning the building, social distancing, etc. were tested under various scenarios during Cohort 76, allowing for an assessment of what worked, what didn't and what could be done differently. Based on this assessment, the internal committee met, finalized the plan and rolled it out to staff prior to the beginning of Cohort 77.
As a part of this process, two apps were created to assess staff wellness prior to entering the building and for sign-in and tracking of who is entering the building. The wellness form can be viewed here.
Finally, look out for more information to follow regarding a year's worth of celebrations for our 25th anniversary!