"Yesterday, Friday, July 30 [1847], at five in the evening, we set foot on solid ground for the first time in America – in New York."
Blessed Theresa of Jesus Gerhardinger wrote these words at the end of the long and arduous trip from Munich to New York. She left Bavaria with the intention of establishing a Motherhouse in a small settlement in St. Mary's, Pennsylvania.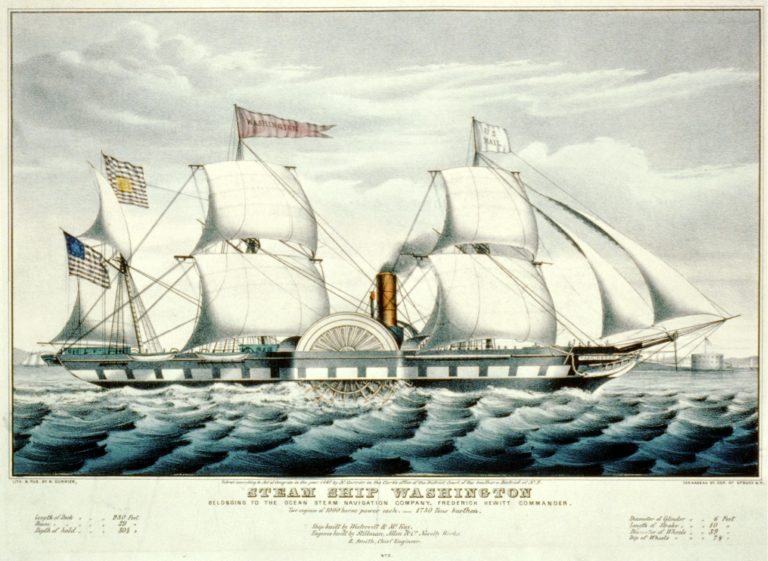 On that day, the first six School Sisters of Notre Dame stepped off a ship called The Washington and entered a new mission field. Blessed Theresa quickly learned that things in America were not what she had been led to expect. Despite setbacks, including the death of one of her party, she continued to press forward to establish a foundation in North America.
The Sisters who stepped off that ship could never have envisioned all that they and their spiritual descendants would accomplish – opening hundreds of parish schools throughout the United States and Canada; founding colleges, high schools and institutes dedicated to educating young women; establishing mission extensions around the world; creating programs to assist people living in poverty; branching out into fields that would never have been conceivable to women in the mid-19th century; and affecting the lives of untold men and women throughout the world.
For the next year, the staff at the School Sisters of Notre Dame North American Archives will celebrate the past 175 years of SSND history in North America by highlighting SSND "firsts." Each month will focus on a particular Sister, event or mission that has a unique place in the congregation's history in the United States and Canada.
To begin, we will start with the very first "first" – the foundation of the congregation in North America.