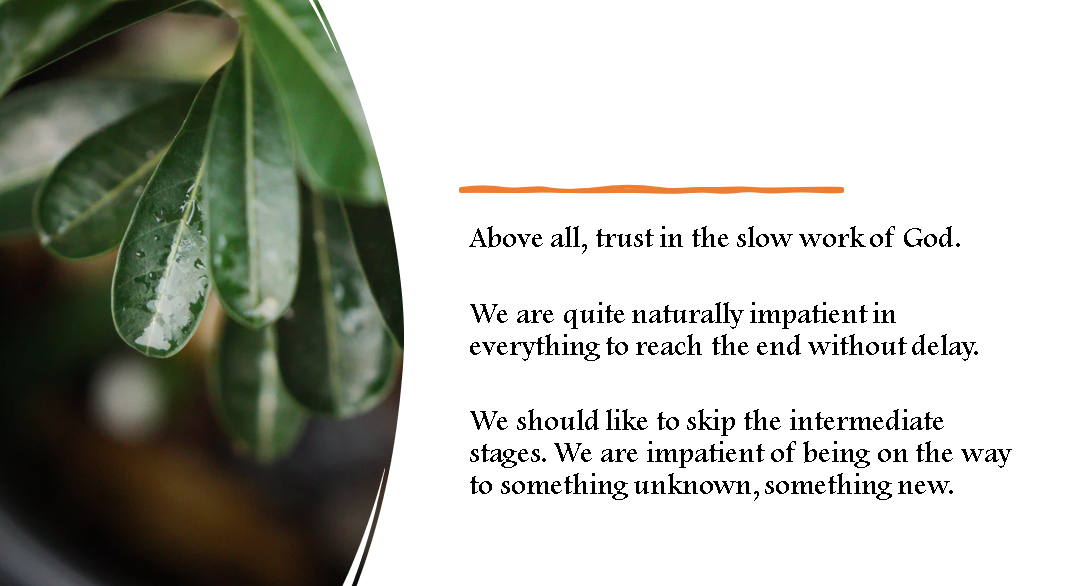 Ministry Service facilitated Ministry Formation Session IV on March 4th and 5th, focused on Change…Transformation…Unity, presented by Sr. Kate Duval, SSND of the CP Province and SSND Prayer and Spirituality, presented by Sr. Eileen Eppig, SSND of the AM Province. We were delighted to have Sr. Nancy Gilchriest, SSND, a new Provincial Councilor and Resource Person to Ministry Services, with us Friday afternoon. We also welcomed a new participant into the Ministry Formation Program, Raphaela Giampiccolo, Board Chair at the Academy of the Holy Angels. Ten participants from our sponsored ministries and province departments were present. 
On Friday afternoon, Sr. Kate Duval used the power of children's stories to explore the theme of change, transformation and unity. She led participants deeper into the richness of You Are Sent, meditating on excerpts that spoke to the themes of God, the mission leader, the world, transformation and unity. During change, we are invited to participate in God's mission with imagination, creation and generativity. Transformation is about the process, the ongoing. Sr. Kate emphasized that change and transformation occur for the sake of unity. 
Sr. Eileen Eppig provided a contemplative feel for Saturday morning, introducing participants to two forms of prayer: Lectio Divina (Divine Reading) and Centering Prayer. Time for reflection and small breakout groups invited the participants to share how the process of prayer and reflection were unfolding within them. Sr. Eileen shared that prayer is God mending us so that we can mend the world.  She shared a line from the beloved SSND writer and poet, Sr. Maura Eichner, "My whole self is in my ear." Journeying deeper within ourselves means taking time to listen to what is unfolding in our hearts.
We congratulated three participants who completed the Ministry Formation Program (formation sessions, mentoring and retreat): Cathy Schoonover (Former Associate Director of Development (now volunteer), AMSSND), Laurie Lindauer (Communications Manager, SSND North American Vocations Team), and Maryanne Miloscia (Campus Minister, Academy of the Holy Angels). We wish them all the best as they integrate their formation experience into their ministries, imbuing the SSND charism to those they serve. With Session I this October, we begin our fifth cycle of the ministry formation sessions!