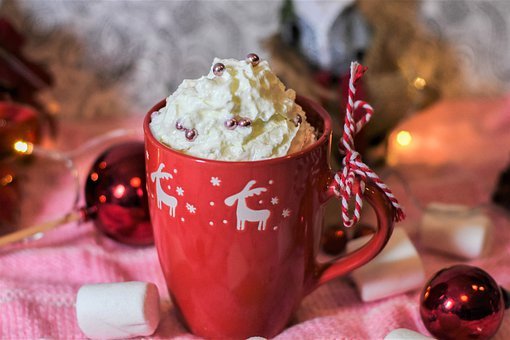 by Kathleen Bonnette, Th.D.
kbonnette@amssnd.org
12/17/2020
Though our holiday celebrations likely will be more intimate this year, it is safe to assume that they still will involve a plethora of candies and sweets. As we prepare to make and enjoy these treats, it is important to remember that the ingredients do not originate magically, but are the fruits of some person's labor.
Unfortunately, when it comes to chocolate, those laborers include millions of children. According to the U.S. Department of Labor, "Côte d'Ivoire and Ghana, together, produce nearly 60% of the world's cocoa each year, but latest estimates found 1.56 million children engaged in hazardous work on cocoa farms in these two countries." A number of protocols and agreements—e.g. the Harkin-Engel Protocol (2001) and the Declaration of Joint Action to Support Implementation of the Harkin-Engel Protocol (2010)—have been forged to help mitigate child labor and trafficking by engaging the big players in the chocolate industry to monitor their supply chains and participate in sustainable development in the farming regions. Despite the successes of measures, however, many children in West Africa are still denied their basic right to childhood, education, and sometimes, freedom, to ensure our access to comfort foods.
Recently, The Hershey Company came under fire for allegedly undermining its sustainability agreements by purchasing an overabundance of beans from the futures market, rather than directly from farmers, in an effort to avoid paying the Living Income Differential (LID). The LID requires purchasers to pay farmers 400 USD per ton of cocoa beans to help mitigate the extreme poverty farmers in West Africa face, which in turn, reduces the need for farmers to engage child labor.
This holiday season, let's pay attention to the chocolate and gifts we buy to make sure our purchasing power lifts up our neighbors rather than holding them down. Find a list of ethical chocolate brands here, and a list of resources for ethical gift-giving here. As Pope Benedict said, "purchasing is always a moral—and not simply economic—act."
The Epiphany: A poem in anticipation of Human Trafficking Awareness Month
Cookies and cocoa:
Christmas canon.
Crunch, sip, hail 
the haloed icon: 
the Christ Child
—forgotten: 
the Ivory Coast child, 
hungry, harvesting 
beans glowing bronze 
like her beaded brow.
We read how
Christ—enfleshed—dwells here, with us,
and to preserve our gentle bliss
we pretend this is mysterious,
reserving the epiphany for January.