Becoming a Laudato Si' Community
The Addressing Climate Change Committee will be posting brief reflection resources on each of the Laudato Si' Action Platform goals. This week's reflection on Goal #7 —Community Involvement and Participatory Action—has been contributed by Sisters Mary Fitzgerald and Jane Moran. The whole collection can be found here: Reflections on the Laudato Si' Goals | School Sisters of Notre Dame - Atlantic Midwest
Climate Change
The Season of Creation began on September 1! This week, we invite you to reflect on this article: Is It Time to Abandon the Term "Climate Anxiety"? - YES! Magazine (yesmagazine.org). Pray for those experiencing the impacts of climate change most acutely, and consider signing this petition to President Biden and the U.S. Congress, to work beyond partisanship and create climate solutions to care for present and future generations and our common home: The Catholic Climate Petition for individuals | We're all part of God's plan(et) (godsplanet.us). 
Human Trafficking
Check out the latest issue of the U.S. Catholic Sisters Against Human Trafficking Newsletter, Stop Trafficking!
Racism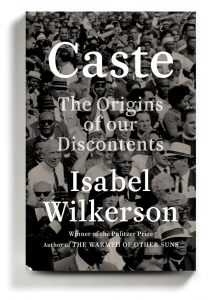 We invite you to register for the upcoming series 
Courageous Conversations on Caste, by Isabel Wilkerson, 
Sponsored by the AM Province Dismantling Racism Committee
Wednesday evenings:  7- 8: 30 pm EST
October 20, November 3, November 17, December 1
Facilitated on Zoom by:  Kathleen Cornell, SSND
Please contact Arlene Flaherty (aflaherty@amssnd.org) to register by October 10th.
Immigration
Consider: How an Undocumented Immigrant Looks at America
On July 16, 2021, the U.S. District Court for the Southern District of Texas held that DACA is illegal.   It issued a permanent injunction prohibiting the government's continued administration of DACA and the reimplementation of DACA.  Individuals with DACA on or before July 16, 2021 are exempt from this ruling, as are those who already had renewal requests in the system.
Congress should pass a bipartisan legislation permanently protecting Dreamers and TPS (temporary protective status) holders so these people can continue to live, work, and contribute to the only country they know as home.
Talk to your Congresspeople and urge them to take up and pass legislation that will provide a pathway to citizenship for DACA recipients, other undocumented youth, and Temporary Protected Status (TPS) holders. Click here to use your Voter Voice!
Haiti
We invite you to reflect on this article, published in the aftermath of another devastating Earthquake in Haiti that left thousands dead, injured, or homeless: