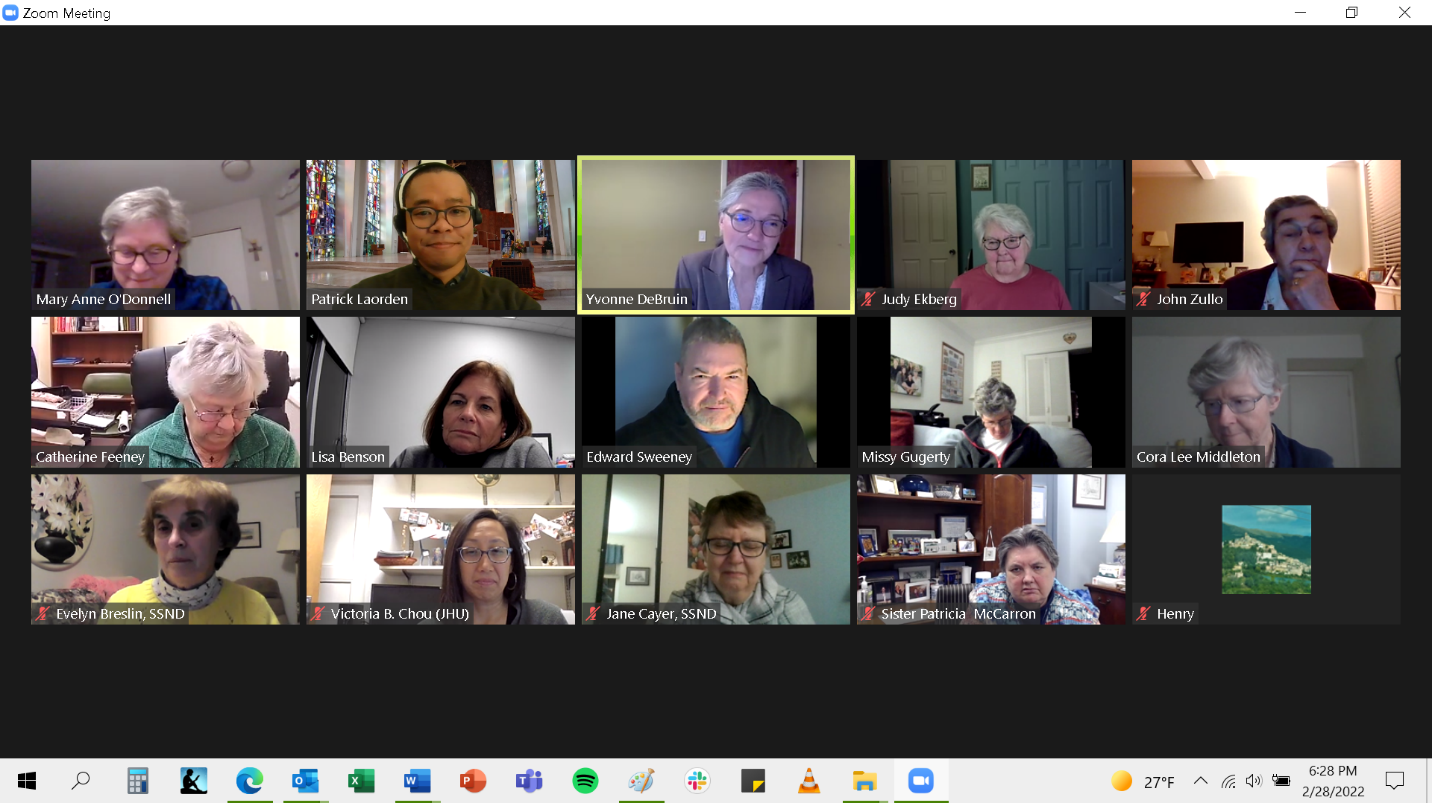 On Monday, February 28th Ministry Services facilitated its third board roundtable conversation, "Essential Communication for the SSND Ministry Board Member." Patrick Laorden, Associate Director of Ministry Services, and Mary Anne O'Donnell, Associate, facilitated the roundtable conversation. Twelve leaders, representing six sponsored and co-sponsored ministries, participated. Participants shared how communications within their ministry was impacted by the pandemic and creative ways they've emerged to communicate more effectively with their board, staff and stakeholders. 
One attendee shared that they utilize a board engagement form to get feedback on how to strengthen board engagement in their respective ministry. Another shared the importance of board committees as an opportunity to foster relationship-building among new and seasoned board members. Finally, an attendee likened meeting virtually versus in person to reading a book electronically on a Kindle versus physically in print – you can't compare the two. One ministry engages in virtual "fireside chats," where board members can gather virtually to have information conversations in between board meetings. 
Participants continue to express much appreciation for these board roundtable conversations, an opportunity for leaders in ministry to share what's going on in their ministries and how they are responding. We look forward to offering another roundtable conversation sometime in early May!