In Waterdown, Ontario, Canada Sister Joan Helm shared that for the Foundation Day celebration they had a special Eucharistic Liturgy. In the afternoon they watched a presentation created in Germany in 1979 on the 100th anniversary of death of Mother Theresa, and prayed sections of the prayer service posted on our website. An ice cream social followed. What a wonderful day!
At Marian Village Sisters and Lay Residents shared a meal and gave thanks for 186 years of SSND!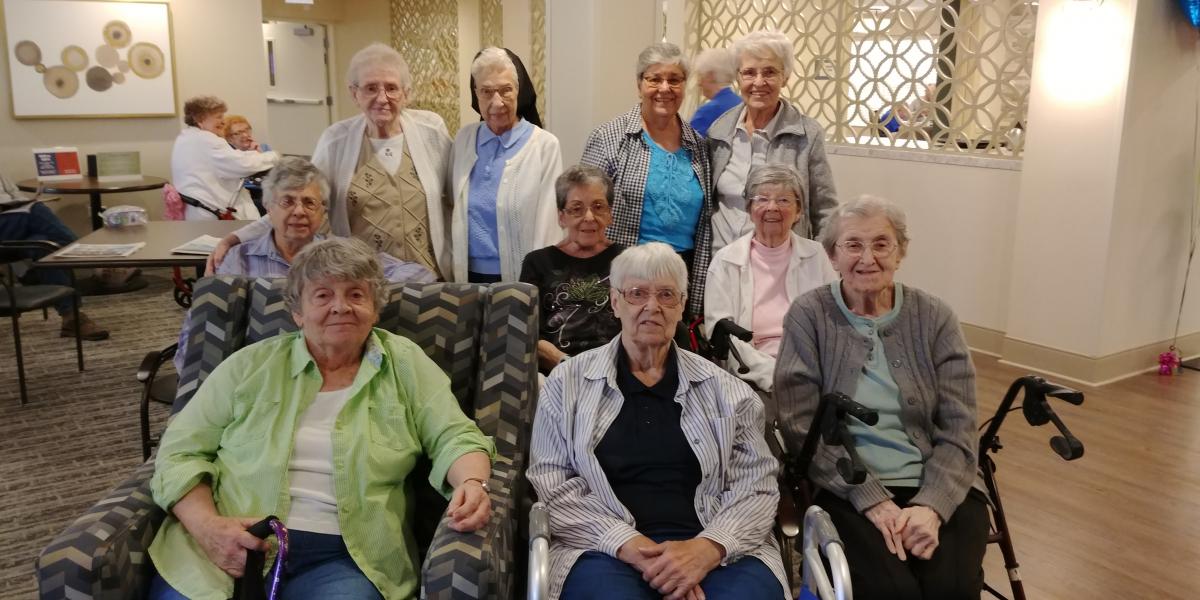 At the Academy of Holy Angels, the highlight of this year's prayer service was Principal Jean Miller's talk about the SSND heritage tour she and AHA Director of Mission and Ministry Joan Connelly enjoyed during the summer of 2019. Miller noted that the face of religious life is changing, and fewer women are entering religious orders. However, she pointed out that the mission and charism of the School Sisters are being carried on in SSND institutions, like Holy Angels.
"I want to impress upon you how important you all are to all of us," Miller told the students. She added that we all belong to a larger community and must support other women, especially girls. She urged the students to treat everyone with love and respect, beginning at Holy Angels.
Multiple School Sisters then renewed their vows and sang the SSND blessing for everyone in attendance. SSNDs who attended this year's celebration included S. Mary Foley, S. Kathleen Dunham, S. Carole Tabano, S. Henrice Eckert, S. Kathleen Cornell, S. John Vianny Zullo, S. Limétèze Pierre-Gilles, S. Janice Algie, S. Mary Kelly, S. Kathleen Fullerton, and S. Patricia Ferrick. They were joined by SSND Associate Kathleen Sylvester.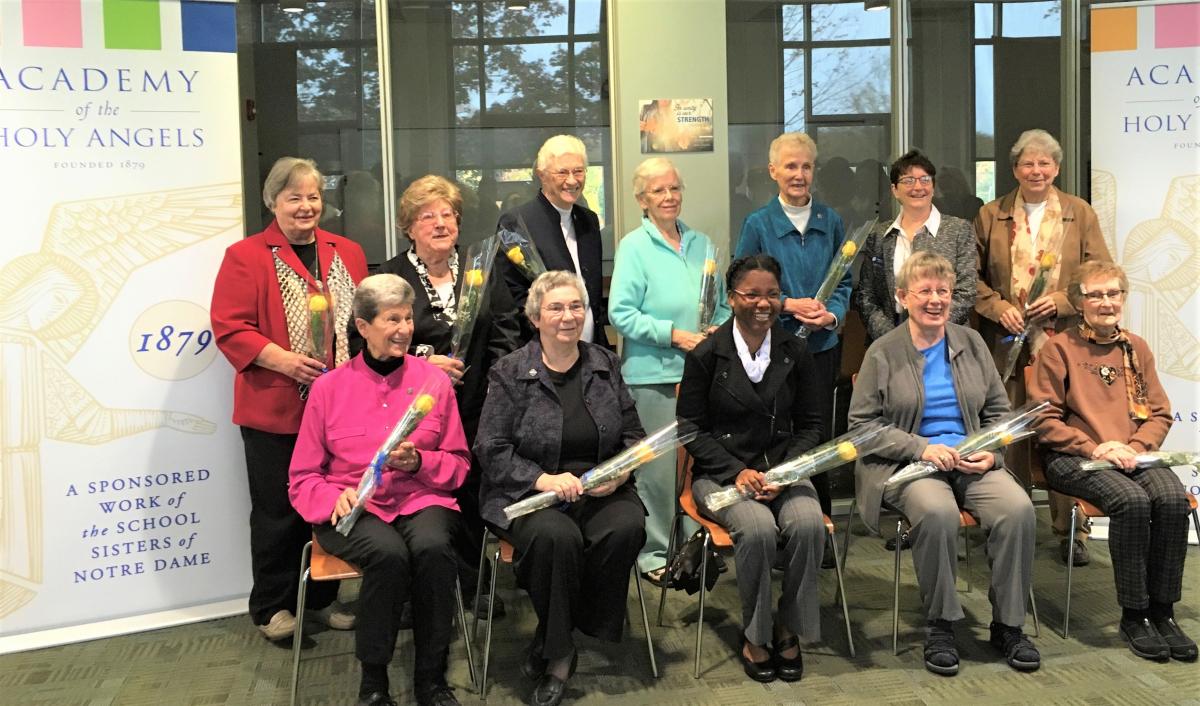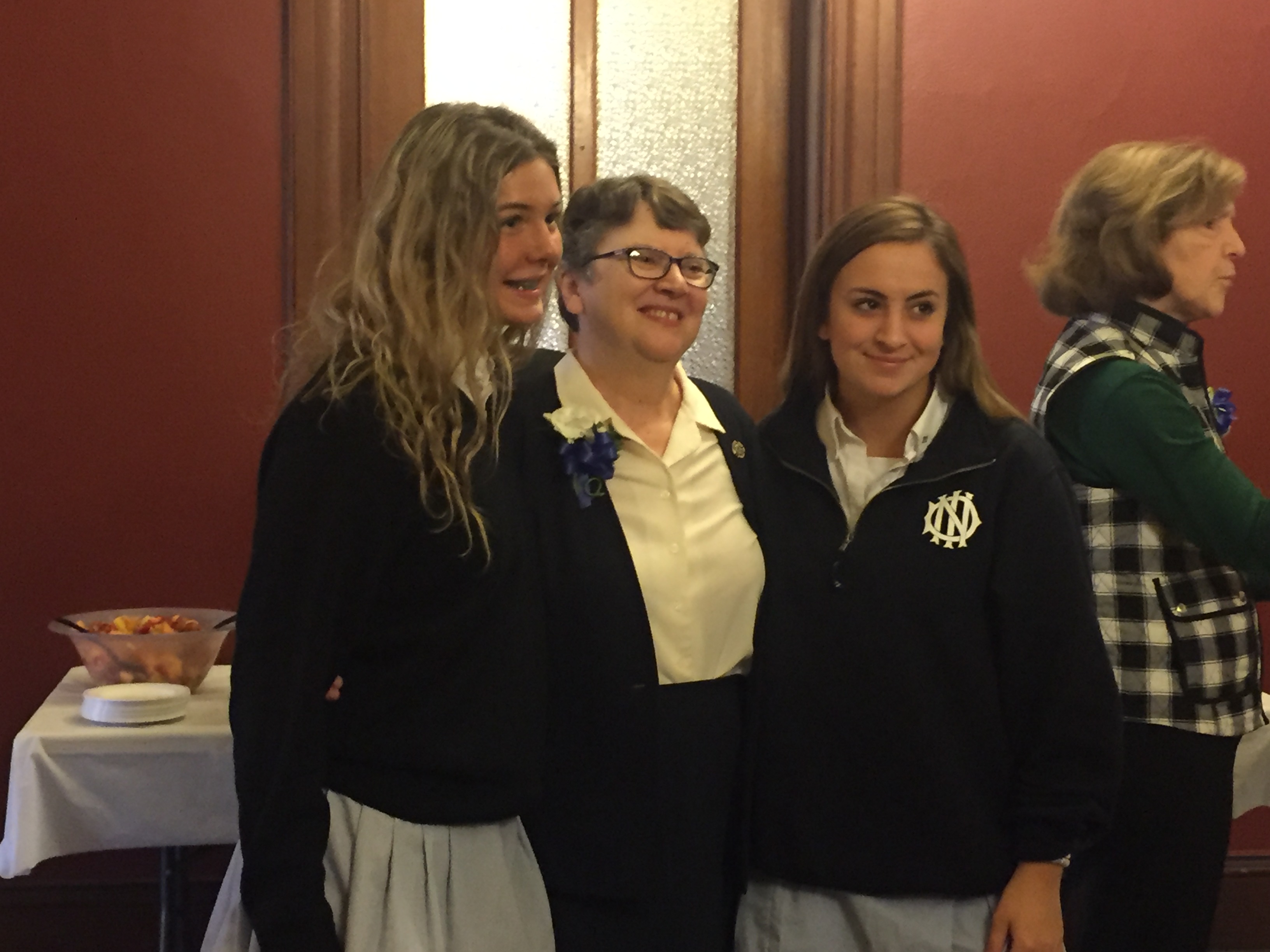 The Sisters in attendance at the Institute of Notre Dame (IND) Foundation Day celebration on October 25 also renewed their vows during a Eucharistic liturgy they celebrated with the students. Sister Pat Murphy, who is on the IND board, reflected on her time as a student at IND and her decision to become a School Sister of Notre Dame soon after graduation. After the liturgy, the Sisters were treated to a brunch in the historic parlor.
Sister Jane Moran (pictured left), who retired from teaching at the school before the start of this school year, took the opportunity to catch up with her former students during the meal.
Sisters, Associates, and Province Staff enjoyed participating in NDP's Foundation Day Liturgy and Celebration.


Notre Dame Learning Center Foundation Day!!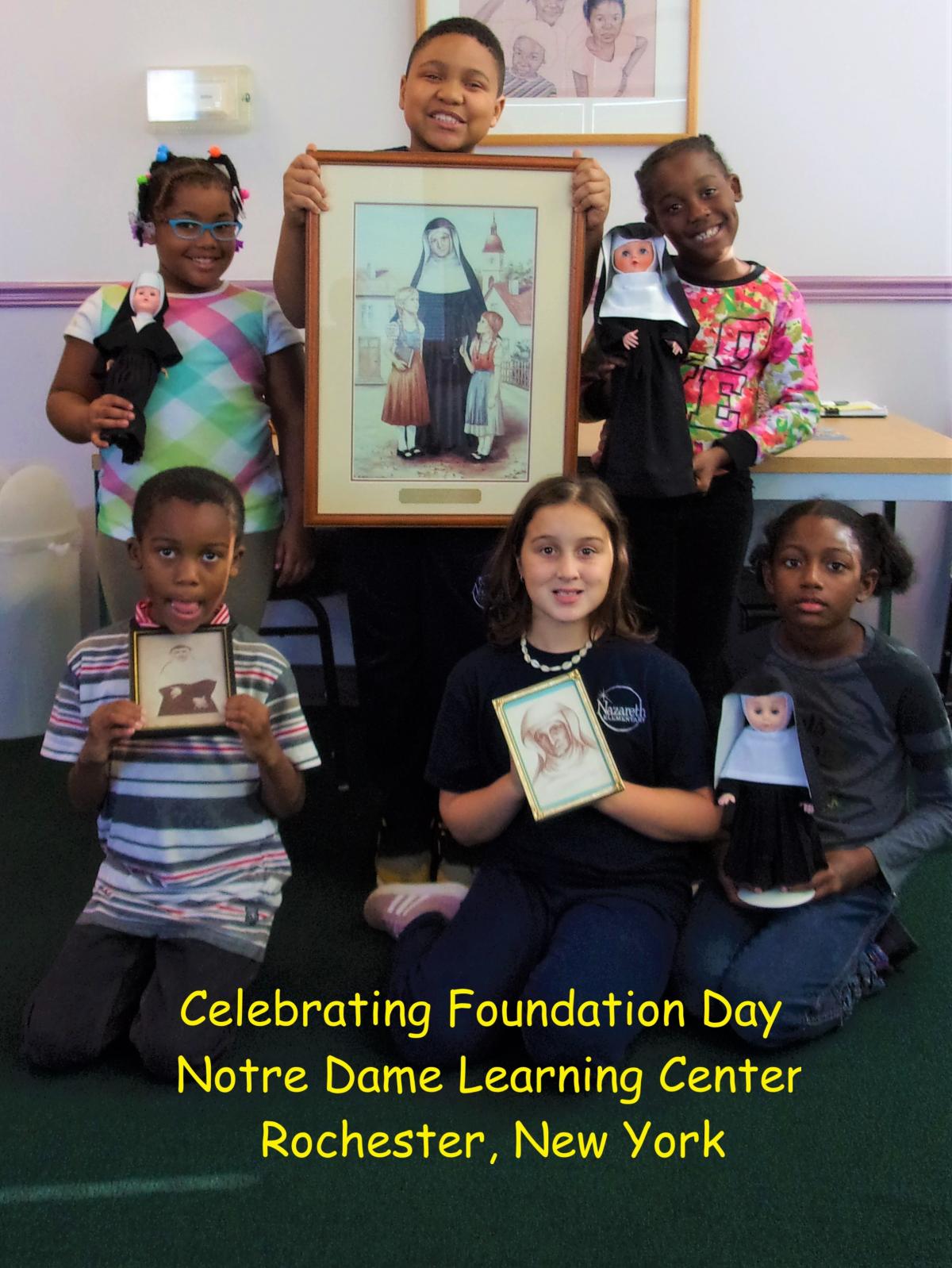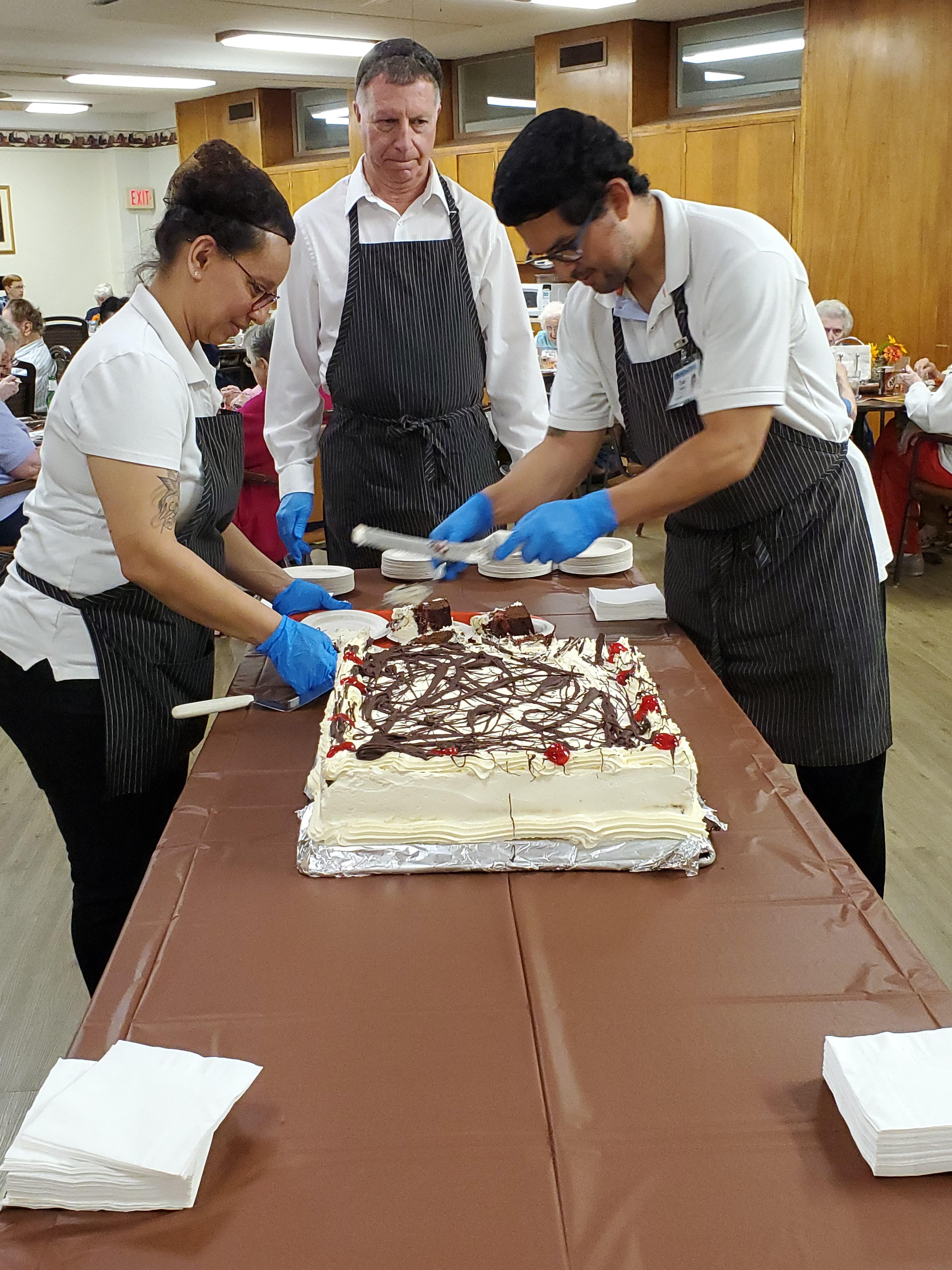 Sister Robert shares these photos from Wilton, Sister Mary Maher read the Gospel and then a reflection of Readings from You Are Sent. Then dinner and a beautiful cake was served in the dinning room!!