Water and Immigration
"Four aid workers were convicted Friday on charges connected to their efforts to leave food and water for migrants in an Arizona wildlife refuge along the U.S.-Mexico border. The volunteers, who are members of the faith-based humanitarian aid group No More Deaths, were caught on Aug. 13, 2017, by a Federal Wildlife officer as they left water jugs, beans and other supplies for migrants in Cabeza Prieta National Wildlife Refuge, which shares a 50-mile border with Mexico. No More Deaths claims that 155 migrants have died in the refuge since 2001, and that the organization aims to save lives by providing basic supplies. … 'This verdict challenges not only No More Deaths volunteers but people of conscience throughout the country. If giving water to someone dying of thirst is illegal, what humanity is left in the law of this country?'" Click here to read more . 
(Human) Trafficking
Please click here for an anti-human trafficking toolkit developed by the Coalition of Catholic Organizations against Human Trafficking.
Haiti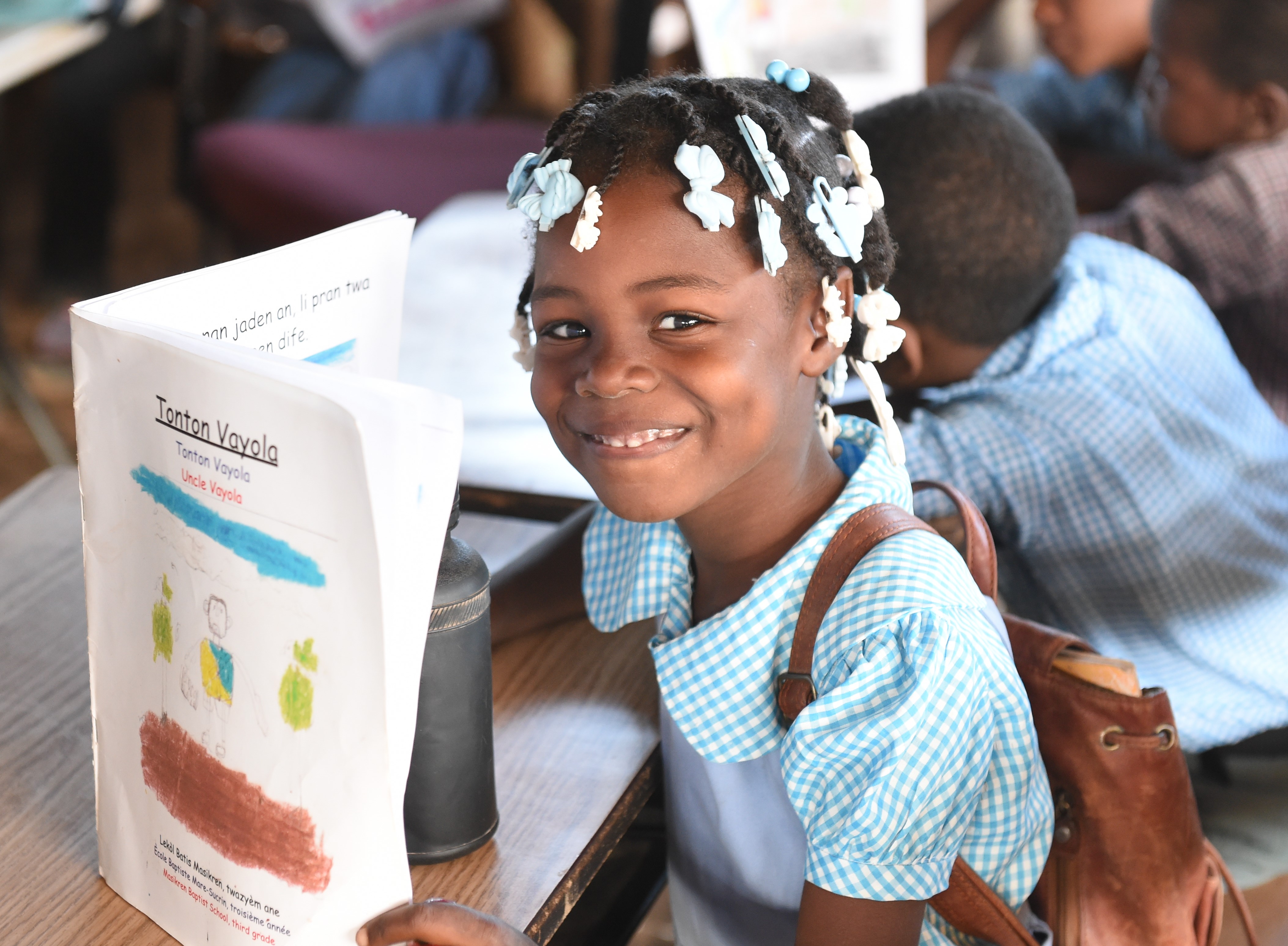 For an academic analysis of the success of the Matènwa Community Learning Center's approach to education, read "Mother-tongue books in Haiti: The power of Kreyòl in learning to read and in reading to learn" by Michel DeGraff. The article documents "extraordinary learning gains by a sample of Haitian children when they can benefit from the systematic use of their native [Creole] in the teaching of literacy in early grades." The study highlights the Matènwa school's instruction in the Creole language as an important contribution to facilitating equality in Haiti. AMSSND partners with Beyond Borders at Matènwa school on the island of Lagonav to train teachers and contribute supplies. Click here to learn more about our efforts.