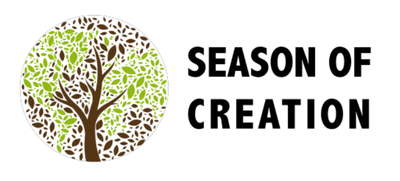 During this 2020 Season of Creation (Sept. 1- Oct. 4), take some time to read, reflect on resources that will be highlighted weekly by the JPIC office. Please click here for a running list, and see below for resources that are new this week:
The Living Planet Report 2020 has just been published.  It is a sober description of the catastrophic loss of biodiversity across the planet in the last 50 years. It also contains critical information about the consequences of these losses and what we can do to reverse this destructive trend.  Please take a moment to read the summary of the report and/or the videos below. 
Brief Video: Living Planet Report Global 2020
Brief Video: Living Planet Report Canada 2020
Taking Root with Integral Ecology: Little Portion Farm Ellicott City, Maryland. 
Recording of the Catholic Climate Covenant webinar, "Catholic Social Teaching, Politics, and the Fullness of Faith."
 
International Day of Peace
The International Day of Peace, September 21, 2020, is observed by all in our SSND Shalom Networks around the world.  This year, a video/prayer for this day has been created under the leadership of our JPIC and Communications Departments. With the collaboration of the Shalom International Coordinator, it has been translated into the languages of SSND so that all of us can pray "as one" for peace in our day.  Please download the Video Prayer and Reflection resource.  All Sisters, Associates and Staff are encouraged to use this prayer on or around the Sept 21st Day of Peace.
Race Matters
To further your ongoing reflection on "I Can't Breathe," please view this Interview with Dr. Shannen Dee Williams, of Villanova University: Why Black Catholic History Matters
Black Lives Matter Rally: Sisters and Associates recently participated in another Black Lives Matter Rally in Baltimore last weekend. There will be another on September 26 from 11am-noon—if you are in the area, please join them! (Baltimore School Administration, 200 E. North Ave.) Bring a sign, wear a mask, and maintain social distancing. For more information call or email Ryan Sattler – ryansattler@comcast.net/ 717-891-6156. 
In Case You Missed It...
Read All About It
Check out Kathleen Bonnette's (JPIC) newly-published series in U.S. Catholic, "Now is the Time for a Catholic Political Vision." and "This election season, don't let culture wars define Catholic advocacy".
Make sure to visit our Read All About It page to stay up to date on publications by sisters, associates, and staff