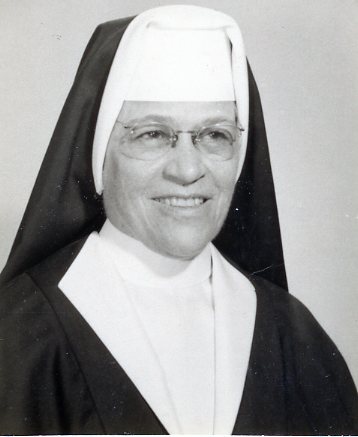 Helen Zaukus, St. Alphonsus Grammar School, Chicago, IL 
My name is Helen Zaukus and I graduated from St. Alphonsus Grammar School in Chicago, IL in 1956. 
As with all my teachers then, I do have wonderful memories. Sister Mary Collette Haus was my 6th grade teacher. Several years after I left Chicago to live in Wisconsin, I came back to St. Al's and found she was in her 90's living in the convent. I visited her often, and she was always gracious and welcoming. 
I distinctly remember one thing she told me. Each day when she returned to the convent after teaching, she said a small prayer. She asked God that if she had done or said anything to the children that might have been wrong or hurtful, she asked that "God make it right." I've not forgotten that humble prayer of hers.