Water, by Sister Eileen Reilly, SSND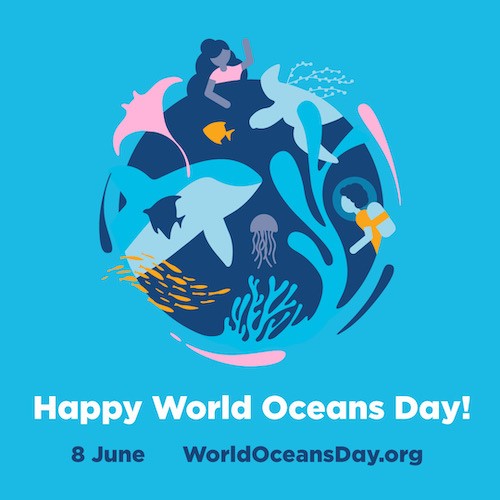 On Saturday, June 8, we are invited to observe World Oceans Day. Our Oceans Are Our Future. They give us both oxygen and inspiration!
Why celebrate World Oceans Day?
Oceans are the lungs of our planet
Oceans provide most of the oxygen we breathe
Our actions impact the oceans
Oceans are a major source of food and medicine
We need to celebrate the beauty, wealth and promise of our oceans.
And, we are invited to join in the battle against the plastic pollution which has led to an environmental catastrophe. Plastics in the ocean kill at least 100,000 marine animals annually, and micro-plastics consumed by fish and other marine wildlife are quickly making their way into the food chain.
 
From plastic straws to plastic bags – we need to #BeatPlasticPollution.
The poet Rumi reminds us:
"We are not a drop in the ocean, we are the entire ocean in a drop."
Reflections Toward a COSMIC VISION, by Sister Kay O'Connell
AT BLACKWATER POND
At Blackwater Pond the tossed waters have settled
after a night of rain.  
I dip my cupped hands.  I drink
a long time.  It tastes
like stones, leaves, fire. It falls cold
into my body, waking the bones. I hear them
deep inside me, whispering
oh what is that beautiful thing
that just happened?
(Mary Oliver, Devotions, p. 393)
Does anything more need to be said about how beautiful and precious water is to every living creature?