By Michele Levandoski, Archivist, SSND North American Archives
On May 15, 2021, archival documents from the Institute of Notre Dame (IND) arrived safe and sound at their new home at the School Sisters of Notre Dame's North American Archives (NAA) in Milwaukee, Wisconsin.
I arrived in Baltimore on May 11 after a two-day journey. Christine Szala and Sister Patricia Murphy gave me a tour of the IND buildings, for which I am very grateful. I have never been to IND, and I was really excited to tour the building and learn more about the history of the school.
The following day I arrived with my van to pack up the school's historical archives. I was assisted by Bernie, who was truly an asset during the packing process. As we started loading boxes onto the truck, it became clear that there would not be enough room for everything. I was panicking and sweating the entire time, but Bernie turned out to be a true puzzle master and he managed to get everything into the van.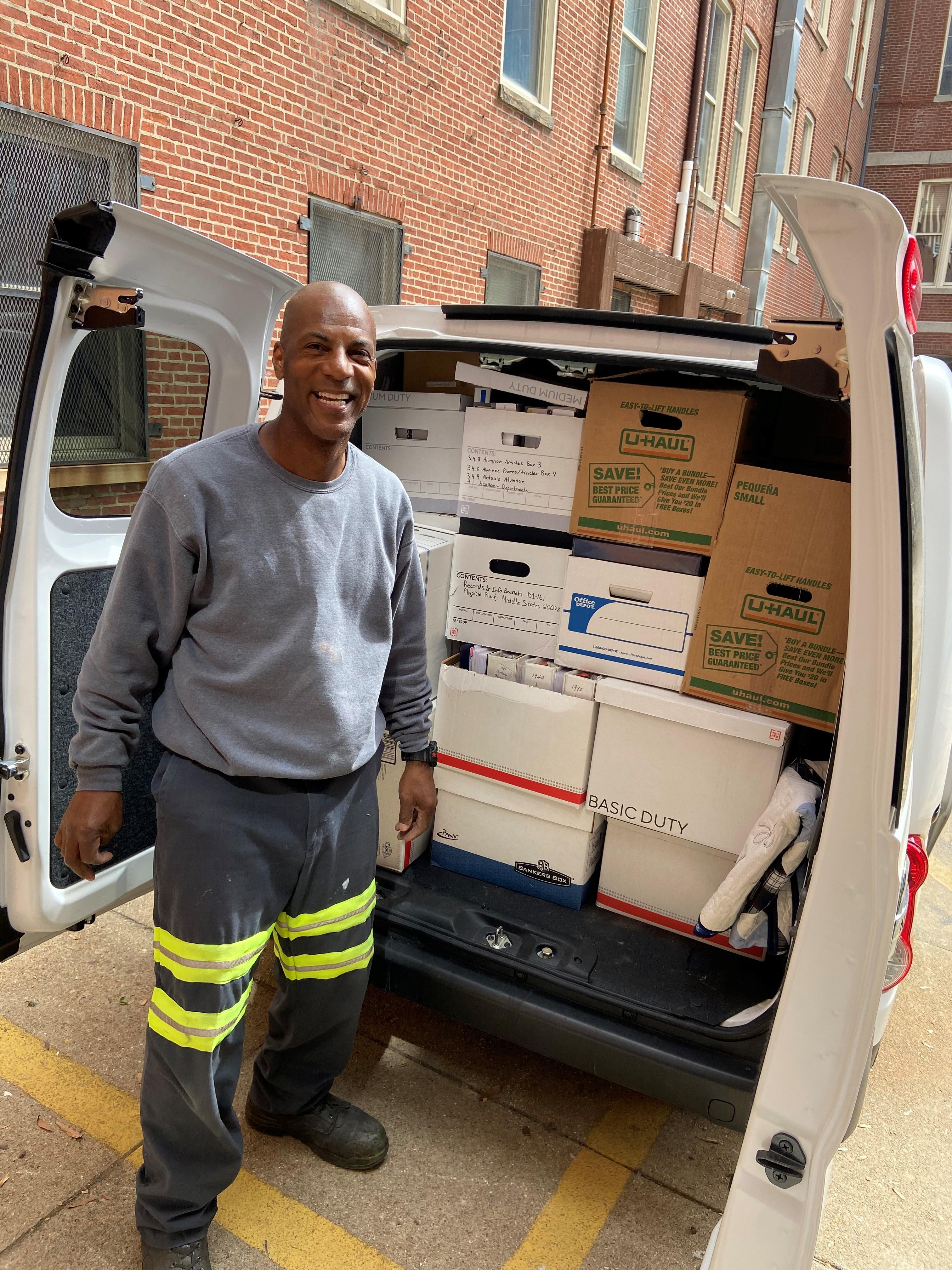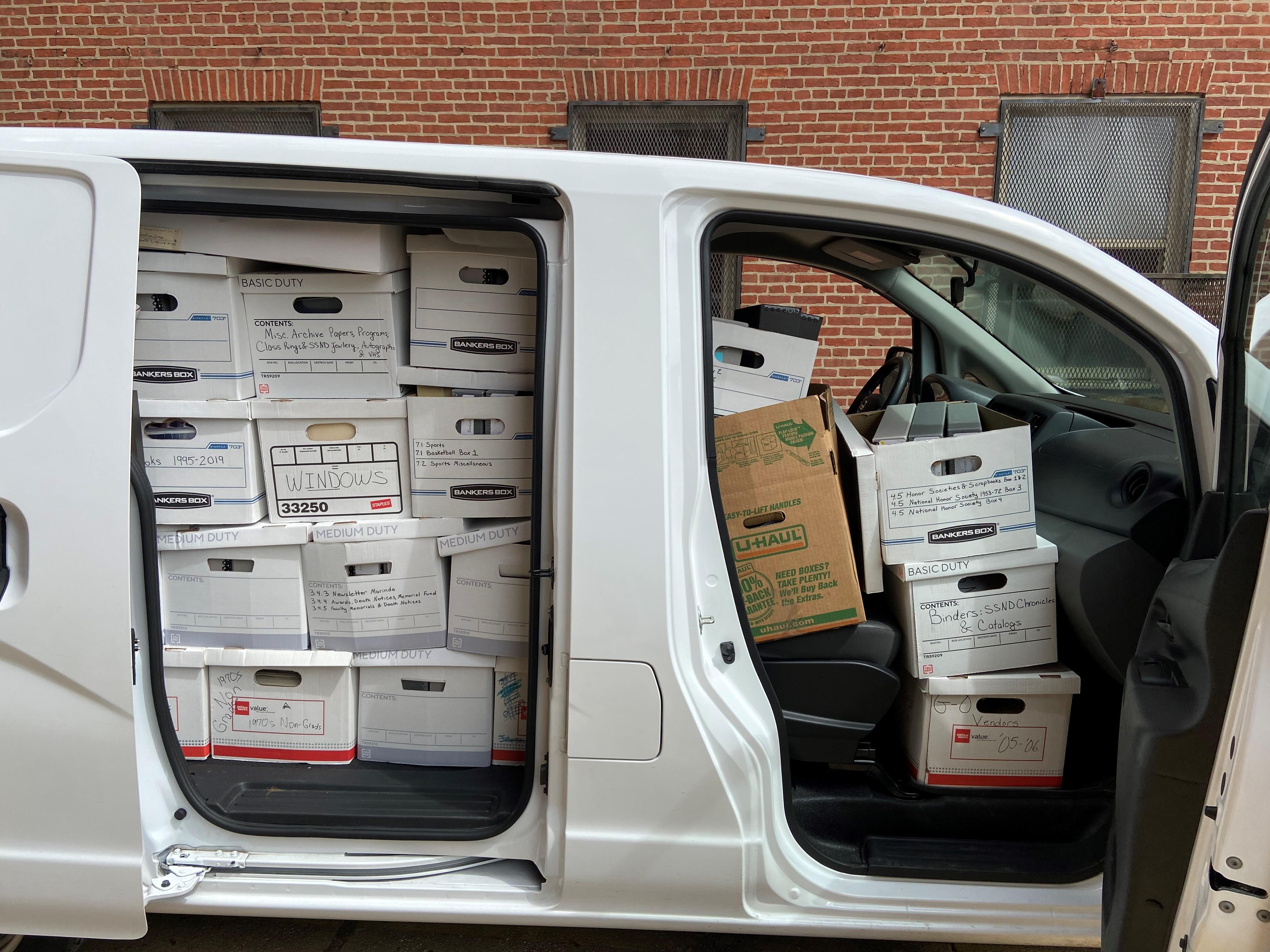 I was relieved that we got everything into the van, but when I drove away I realized there was no room for my suitcase on the return trip home, so I had no choice but to abandon my suitcase in Baltimore! I transferred my belongings to grocery bags and stuffed them in the few small spaces still available in the van.
The night before I was set to leave, I learned about the run on gas stations because of the pipe line situation. I had been too busy rounding out my trip by visiting Notre Dame of Maryland University and Notre Dame Prep and did not see what was happening on the news. I was lying in bed, again in a panic because I only had about a quarter of a tank of gas and no ability to fill it up. Thankfully, I did some research and found a gas station about 10 miles outside of Baltimore. I was able to fill up on my way home and made it to Milwaukee without further incident.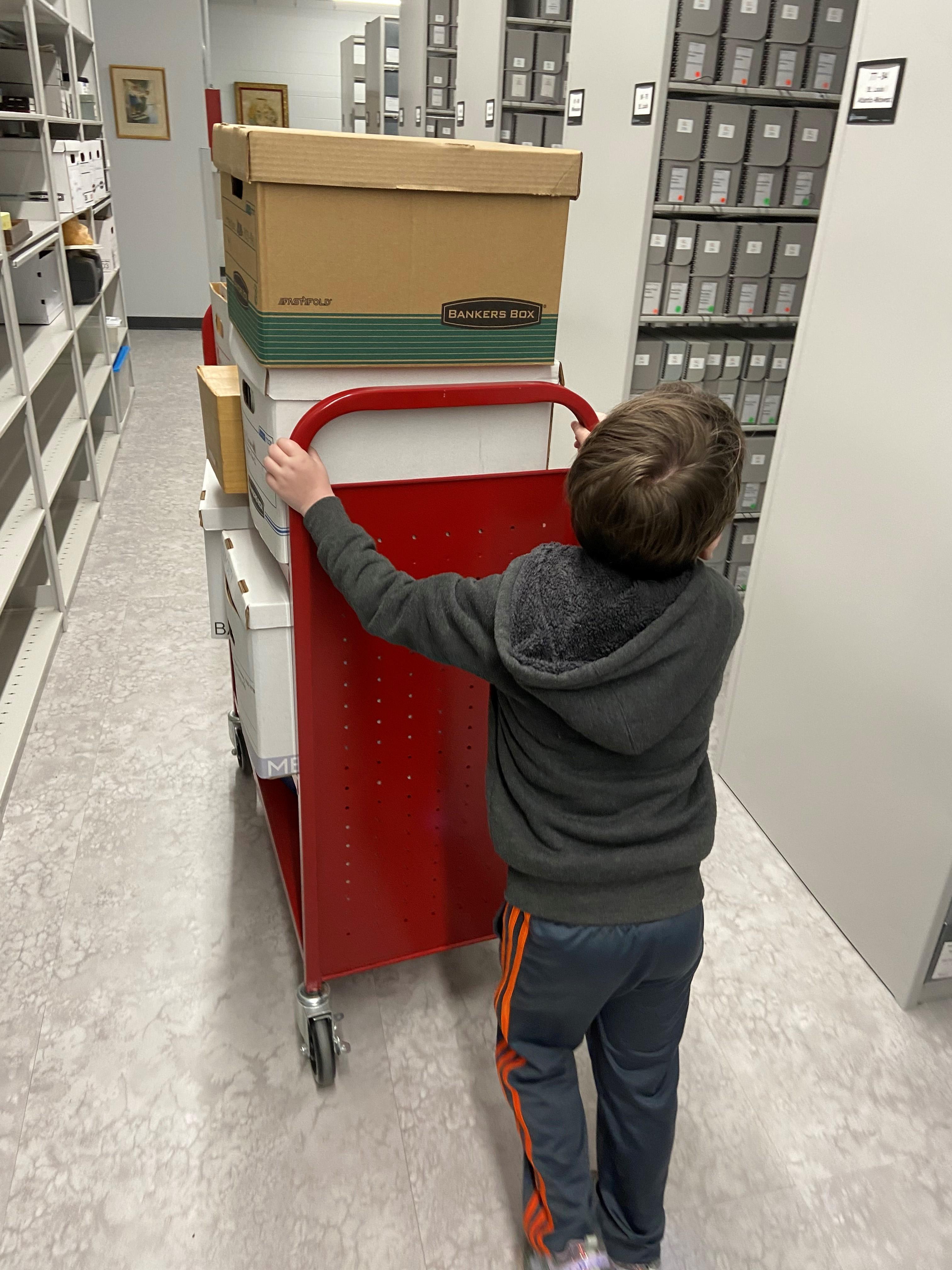 I drove straight to the Archives and was greeted by my crew, which consisted of my husband, mom and son. The four of us pitched in and got the entire collection into the archives within a half-hour. The following week I spent time going through the collection and getting everything put away in its new location.
IND was the first SSND school in North America and its history is incredibly important to the SSND story. The NAA was created to preserve the history of the SSND in North America and the IND collection will be well cared for here.
If you have questions about the IND collection or want to request records or photos from the collection, please contact the Archives at mlevandoski@ssnd.org or 414.763.1000.