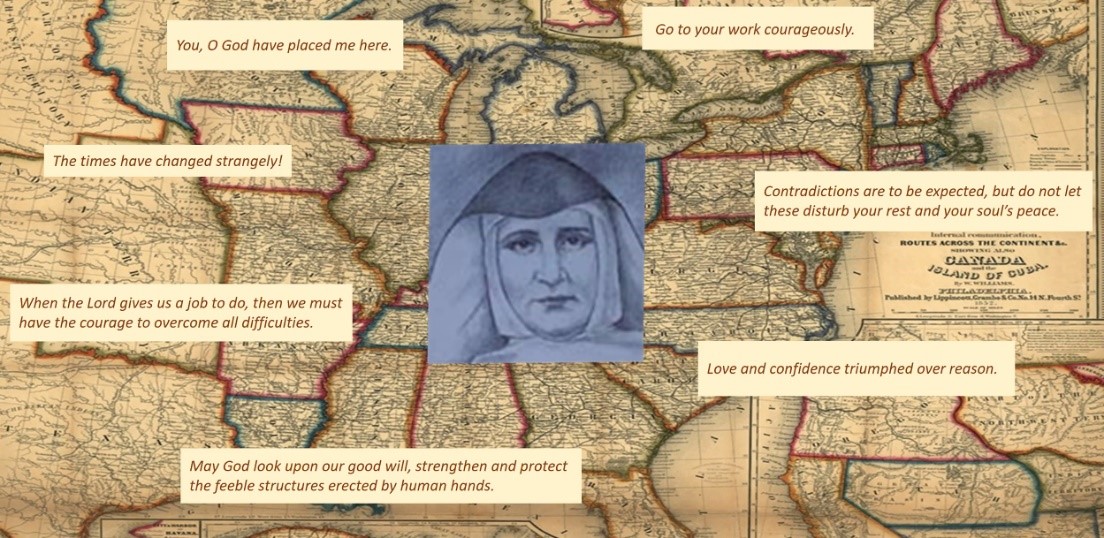 On October 23-24th, the Department of Ministry Services offered its first-ever virtual ministry formation session. Fourteen participants tuned in from Illinois, Missouri, Maryland, New York, Connecticut and Canada.  Participants ranged from executive directors, board chairs, department directors, and those with leading roles in development, communications, campus ministry, health care, ministry formation and behavioral health.
Though not in person, the session fostered community, dialogue, and prayer among participants. Sister Therese Marie Dougherty, SSND and Sister Miriam Jansen, SSND led the participants through the history of the congregation, SSND Education Vision and the life and leadership of Blessed Theresa Gerhardinger and of Mother Caroline Friess. 
One participant commented, "Really personalizing both Mother Theresa and Mother Caroline, getting to know their life stories and leadership styles, has given me a better understanding of SSND." Participants were challenged to look at their leadership as mission leadership, flowing from the SSND mission. They will connect again later this month to reflect on how inspirations from the session have been integrated into their own lives and ministry.