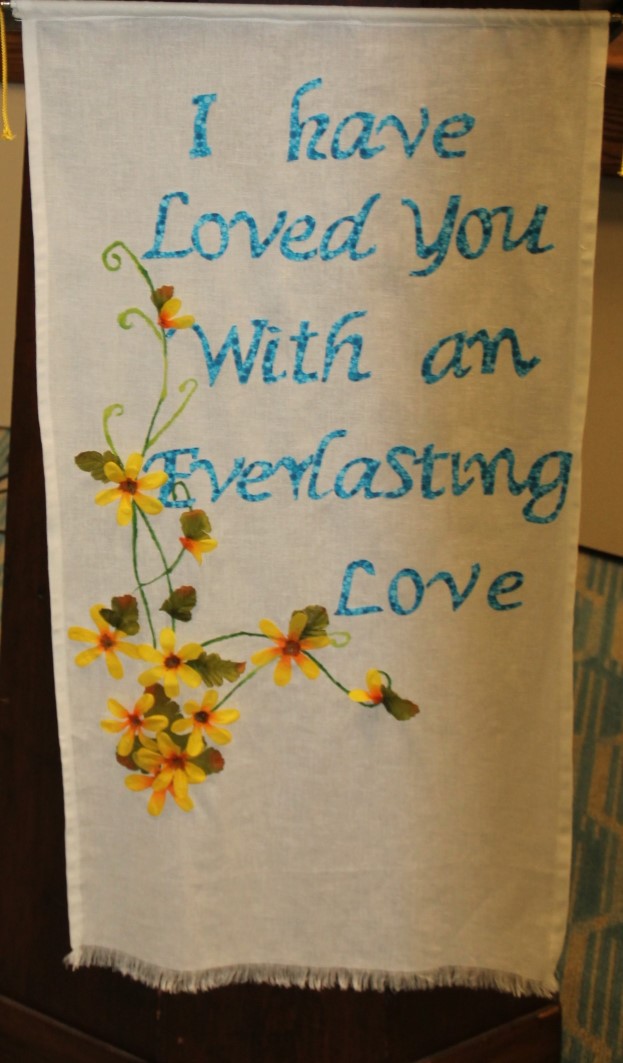 By Sisters Susan Czaplicki and John Vianney Zullo 
On Saturday, October 7th, the SSND community at The Watermark celebrated the six Jubilarians, along with other classmates from the area.  
The celebration included a beautiful liturgy with the theme "I Have Loved You with an Everlasting Love."  
The occasion of Jubilee is a time for all Sisters of the Province and international congregation to express gratitude to God. 
It is also time to express gratitude to our Jubilarian Sisters for their faithful love.
The Jubilarians from The Watermark: 
Sister Valeria Belanger – 70 years
Sister Madeline Hanson – 70 years
Sister Kathleen Cornell – 60 years
Sister Theresa Lamy – 60 years
Sister Katharine Lawless – 60 years 
Sister Kate Whalen – 60 years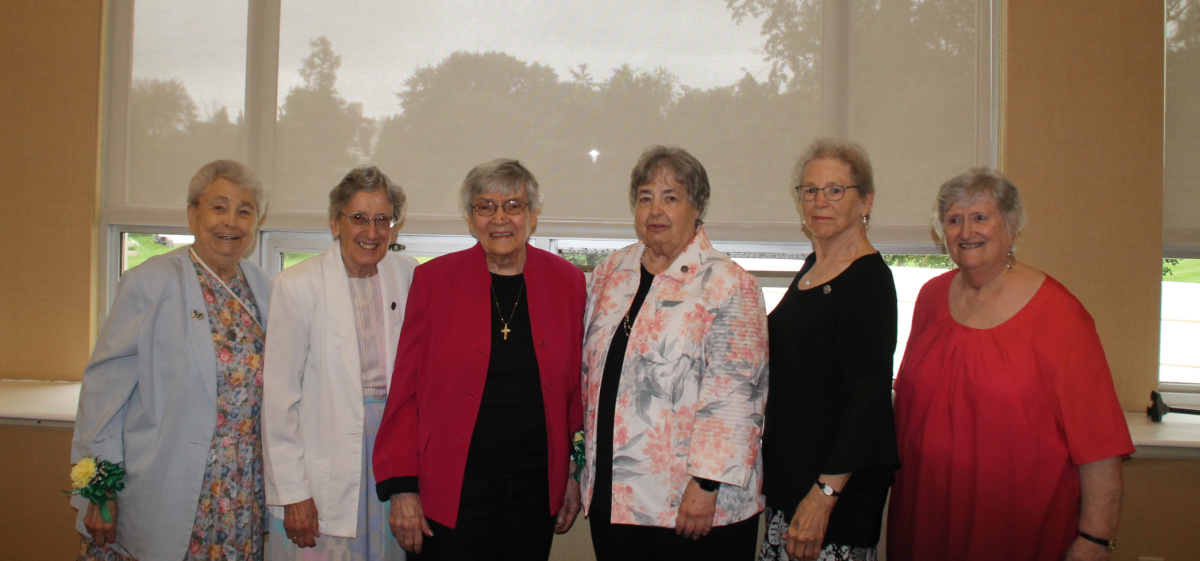 With Visiting Jubilarians:
Sister Virgina Bobrowski – 60 years
Sister Mary Fitzgerald– 60 years
Sister Joanne Maura Munoz – 60 years
Sister Sharon Slear – 60 years
Sister Rebecca Tayag – 50 years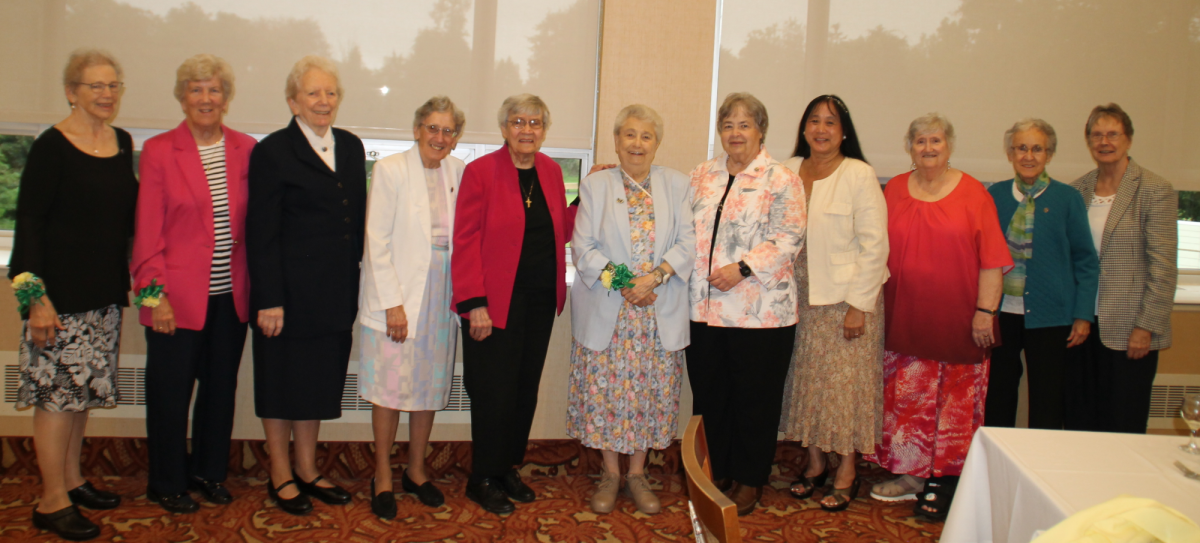 After Liturgy, a wonderful dinner was provided by the The Watermark dining staff. The dining room was filled with over 100 sisters and guests. Family and friends of the Jubilarians enjoyed each other's company that day.  The conversation and celebration were energetic, lively, and joyous!
Sister Rebecca enhanced the liturgy as she and some of the Jubilarians presented the gifts in dance.