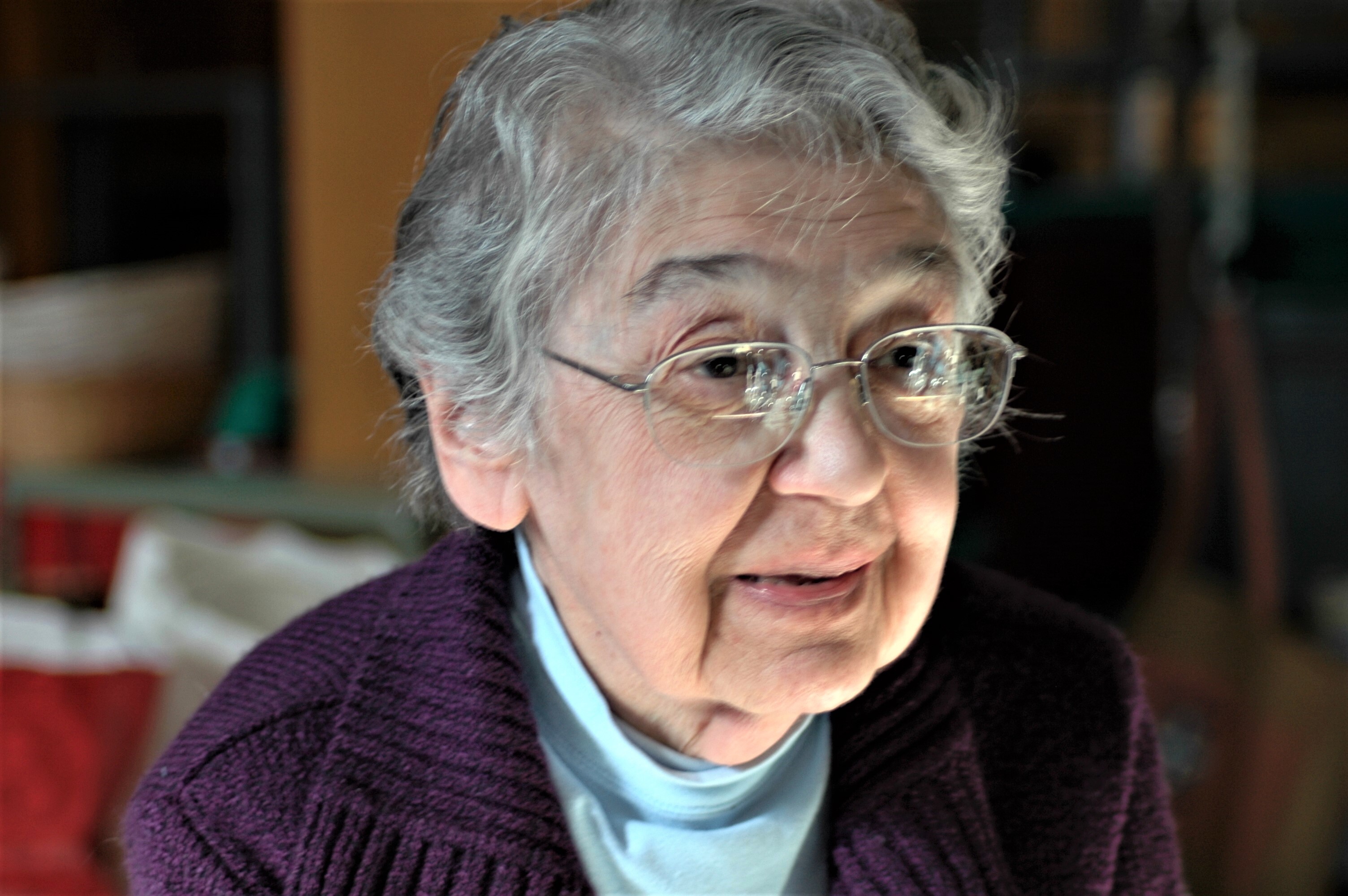 Maureen Frances Beall, daughter of Hubert M. and Marie Barbara Diamond Beall, was born in Washington D.C. on May 2, 1933.  She was baptized at St. Martin's Church, Washington.  As a first grader, Maureen made her first Holy Communion at St. Martin's.  The next year, the Beall family and their six children moved to Alexandra, Va.  It was there that Maureen was confirmed by Rt. Rev. Peter Leo Ireton, Bishop of Richmond, Va., at St. Rita Church, Alexandria.  
At the age of seven, Maureen was accidentally struck on the left ear by an apple, which ruptured her eardrum. The resulting hearing loss caused her to repeat the third grade, and hearing difficulties persisted throughout her schooling.  While living with her grandmother in Baltimore during the summer of 1953, Maureen had medical treatment for her ear, which included two operations.
Maureen attended high school at St. Mary's Academy in Alexandria, graduating on June 1, 1952. She continued her education at St. Mary's College, South Bend, Indiana, but remained there only a year.  
As a lay teacher in Baltimore's parochial schools, she met the School Sisters of Notre Dame. This occasion "reawakened her desire to serve God." On Sept. 7, 1957, Maureen entered the candidature.  She said at the time, "Eagerly, I entered SSND to learn to love God with my whole being, sanctifying myself and the little ones placed under my care."
Maureen was received into the novitiate on July 12, 1958.  She was given the name, Sister Mary Clara.  Sister Mary Clara professed her first vows on July 25, 1959.  
Sent to Libertytown, Md., Clara's first mission was teaching grades five and six at Notre Dame Academy. She continued teaching at Our Lady of Perpetual Help School, Tampa, Fla.; St. Mary's School, Annapolis, Md., and St. Mary's School, Bryantown, Md.  Sister Clara was also involved with the Baltimore Archdiocesan Reading Clinic at The College of Notre Dame of Maryland.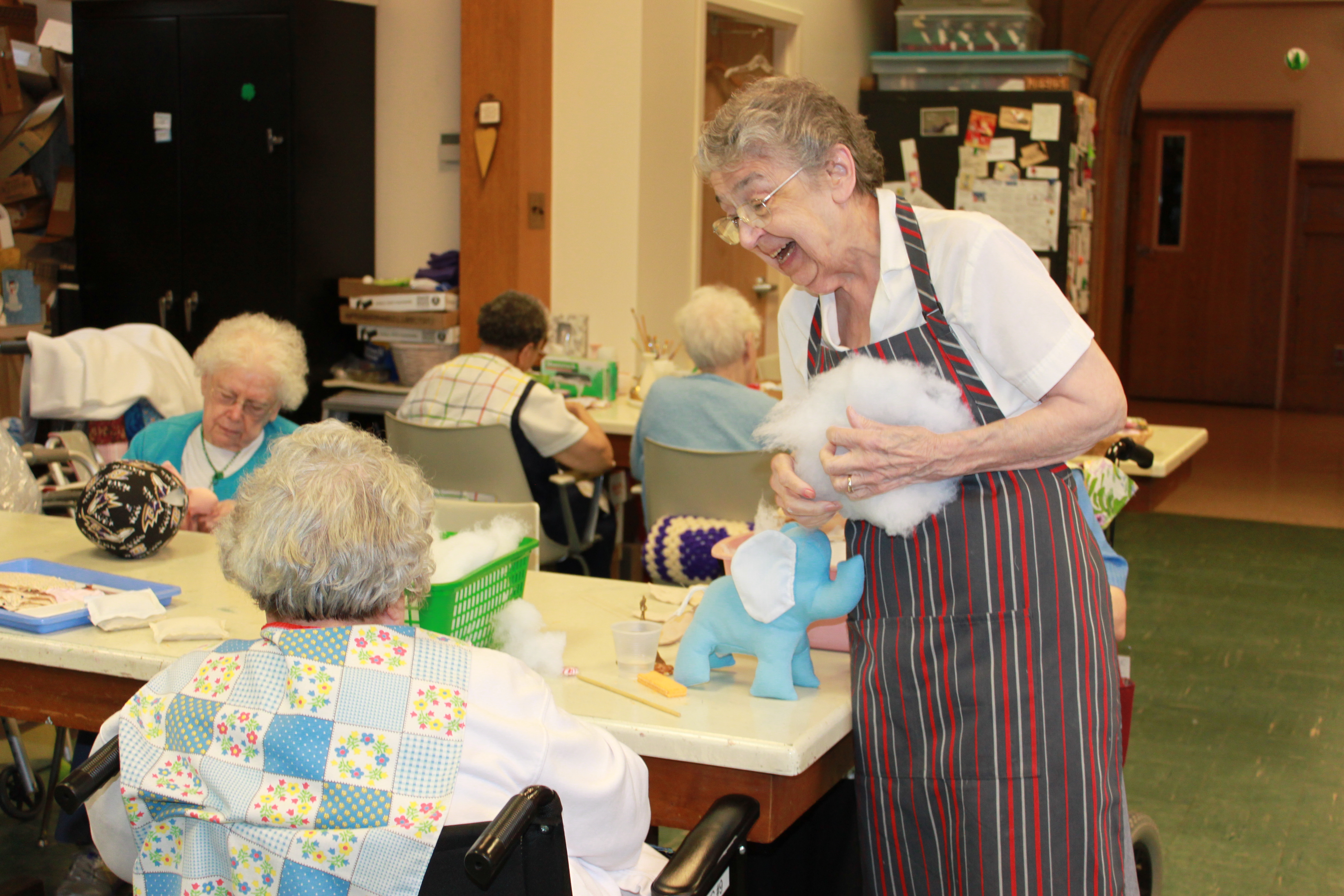 Sister Clara's educational achievements include a Bachelor of Arts in Elementary Education from the College of Notre Dame of Maryland (now Notre Dame of Maryland University) in 1967 and a Master of Fine Arts from the Maryland Institute College of Art, Baltimore in 1979. (See a portfolio of her artwork.)
In 1983, Sister Clara directed occupational therapy activities at Villa Assumpta, then became director of the Hobby Room. There she engaged the Sisters in activities designed for each one according to her talents.  In later years, Clara worked with small groups of sisters in the Maria Health Care Center.  An artist and proud of her own work, she was equally proud of what her Sister helpers achieved.  She lovingly and patiently enabled them to see value in their accomplishments.
Sister Clara reached into the wider community through her work with Catholic Charities and the abused women they sheltered. She offered all manner of experiences in art and craft classes, and the women cherished her presence.
To her last days, Clara was fashioning small cloth dolls for immigrant girls and little dinosaurs for immigrant boys.  Children, crossing the southern US border with little but their clothing, delighted in receiving these charming gifts.
Sister Clara was a very kind, somewhat shy person. In conversation, Clara reached out to the individual. She used well her ability to find the right message for each person. Her sense of humor could always lighten a conversation with a bit of whimsy, then her dark eyes would sparkle.  
Sister Clara died quietly at Maria Health Care Center on July 23, 2020.  A private graveside service was held at Sister's burial in Villa Maria Cemetery, Glen Arm Rd., Glen Arm, Md. on Wed., Aug. 5.  A memorial Mass to celebrate the life of Sister Mary Clara will be held at a later date.  Sister Mary Clara is survived by her sister, Carol Ahlman, and several nieces and nephews.
-    Jeanne Hildenbrand SSND