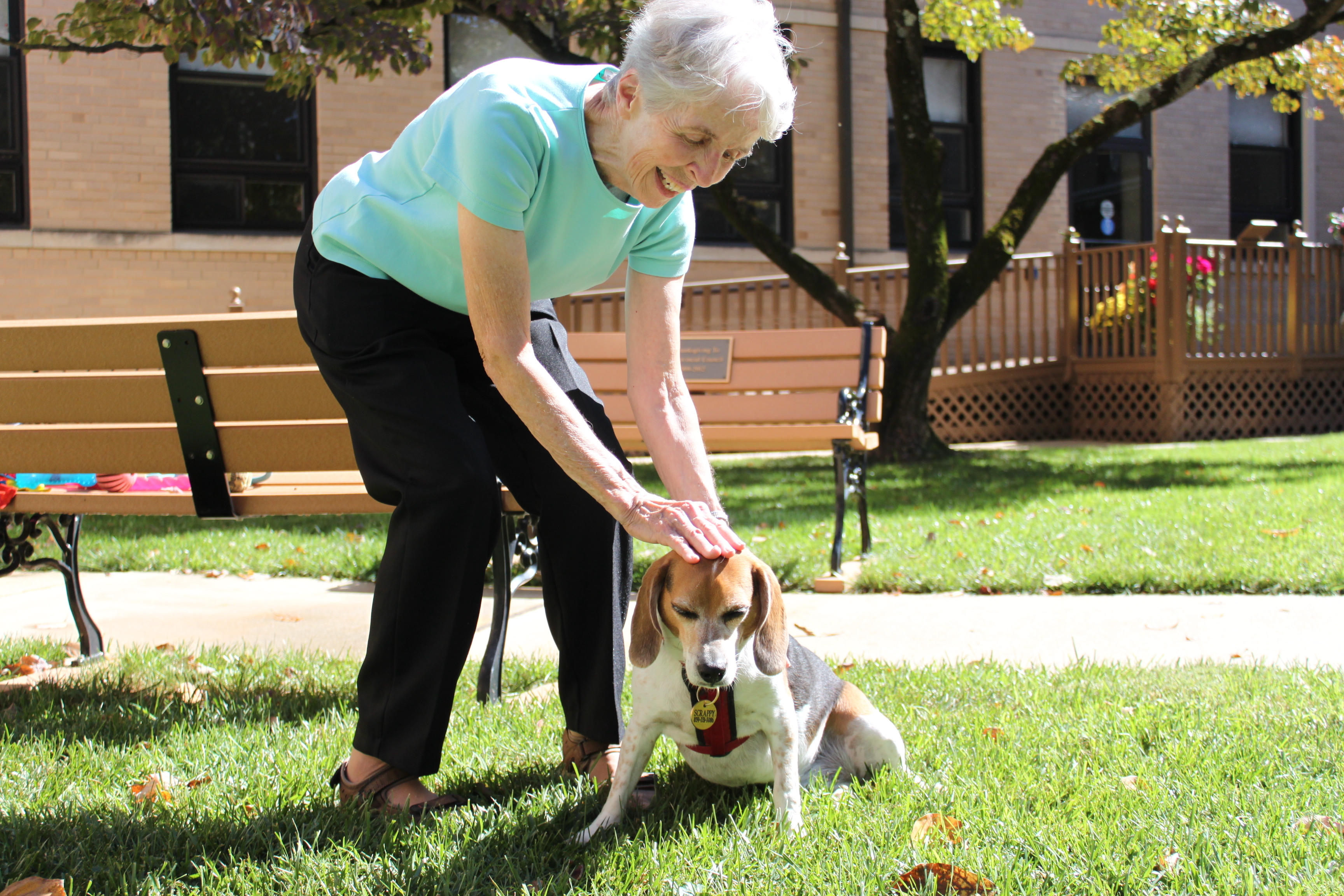 Iris Ann Ledden SSND
Sept. 12, 1936 – July 18, 2020
Iris Ann Ledden was born on Sept. 12, 1936, first of the three daughters of John Henry and Margaret Mary Walsh Ledden of Baltimore. At the age of six, Iris Ann entered Cathedral School where she was taught by the School Sisters of Notre Dame.  She received her first Holy Communion there in 1945 and was confirmed by Archbishop Francis Patrick Keough in 1947.  
As a grammar school student, Iris Ann was "stricken with arthritis" and was confined to bed for a year. In her autobiography, she said, "It was during these years that I felt myself being drawn to the religious state." Iris Ann attended high school at the Institute of Notre Dame, graduating on June 10, 1955. At this time she made "the final decision" to enter the School Sisters of Notre Dame. Iris Ann felt that "God wished her to come to Notre Dame and live her life for Him."  
Iris Ann received the candidate's bonnet at St. Mary's Church, Govans on Aug. 29, 1955. She spent the candidature year at the Notre Dame Teacher Training College, then entered the novitiate as Sister Marie Henry on July 13, 1956. Sister professed her first vows on July 27, 1957.
Sister Iris Ann's advanced education consisted of a Bachelor of Arts degree in Elementary Education from the College of Notre Dame of Maryland (now Notre Dame of Maryland University), Baltimore, Maryland in 1971 and a Master of Arts in Religious Studies from St. Louis University, St. Louis, Missouri in 1990.  
First missioned to Sacred Heart School, Griffin, Ga., Sister Marie Henry began her teaching career in the middle grades.  She returned to Baltimore in 1966 and was a teacher and later principal at several local schools, including St. Thomas Aquinas School.  During the years of 1974-1977, Iris Ann resided at St. Clare and Corpus Christi Monasteries in New Jersey and at Bon Secours Spiritual Center in Marriottsville, Md., taking a special interest in spirituality and spiritual direction.
Sister spent the next 13 years in St. Louis, Mo. as a student and staff person at St. Louis University.  She worked in communications and as an editor for the Review for Religious magazine.  Moving to the diocese of Lexington, Ky. in 1990, Iris Ann directed the office of Ministry Formation.  After a sabbatical at the Oblate School of Theology in San Antonio, Texas, she returned to Lexington as a director for diocesan spiritual ministry and social justice programs. When Iris retired to Baltimore in 2017, she was accompanied by her comfort dog, a Beagle aptly named Scrappy.
Sister Iris Ann died suddenly on July 18 while visiting a friend in Lexington, Ky.  How fitting that her death occurred while she was in her beloved Kentucky.   
Iris Ann was dedicated to service and did all things to perfection. She was helpful and kind, and her gentle manner endeared her to others.  She was greatly loved. Sister Iris Ann was buried at Villa Maria Cemetery, Glen Arm Road, Glen Arm, Md. on Sat., July 25, 2020. Due to COVID restrictions, a memorial Mass will be celebrated at a future date.
- Jeanne Hildenbrand SSND