Sister Kenneth Marie Botta, SSND
June 26, 1939 – Oct. 28, 2020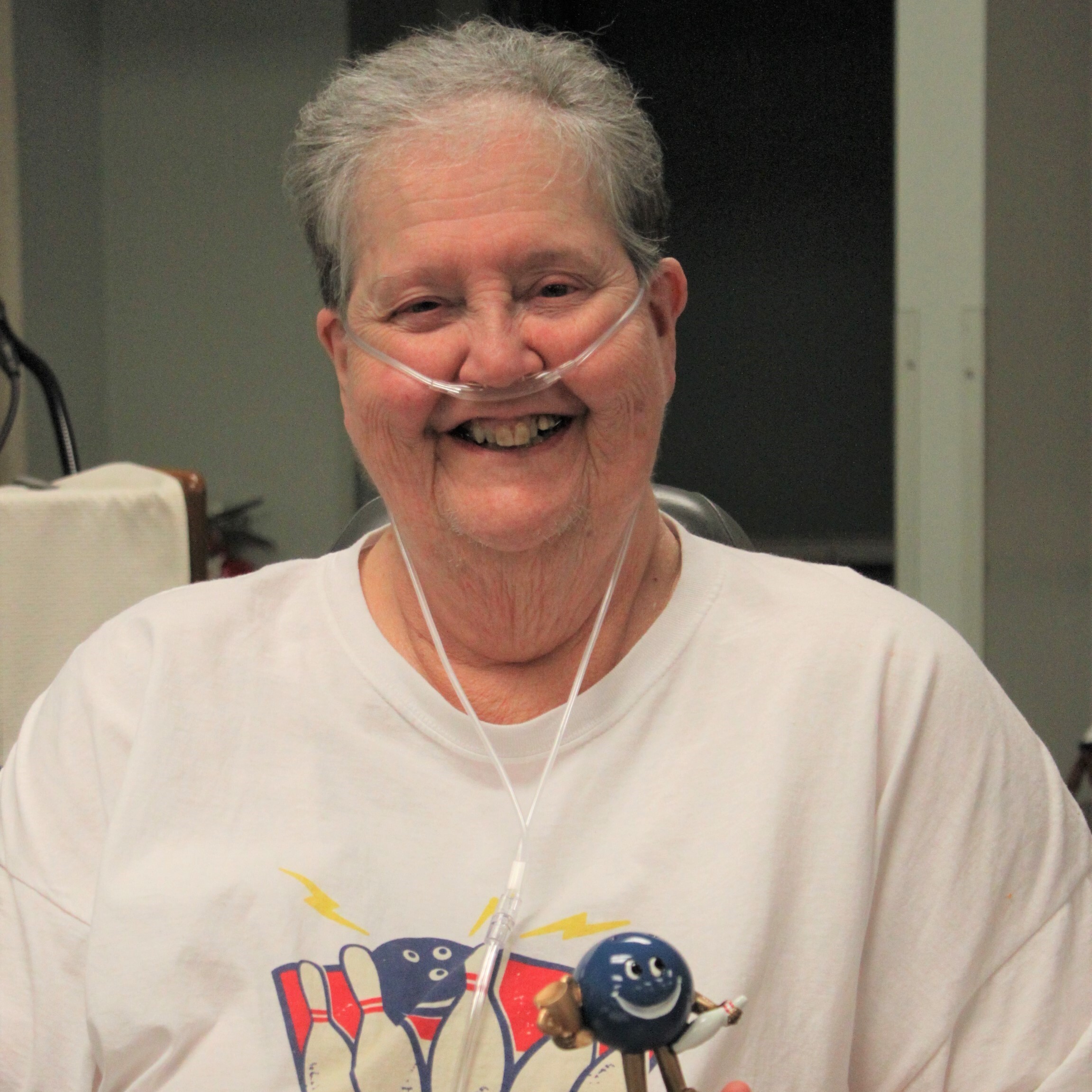 "I, Catherine Cecelia Botta, one of the six children of Frederick Joseph and Catherine Gertrude Yori Botta, was born in Baltimore Md. on June 26, 1939," wrote Cass as she began her autobiography while a candidate. She was the fourth child, with one older sister and two older brothers, as well as a younger brother and sister. 
 
Cass' young life was eventful. She began grammar school at St. Dominic's School,  where she made her first Holy Communion in 1945 and was confirmed in 1950. She attended the Institute of Notre Dame in the fifth and sixth grades. While she was in the sixth grade, her father passed away. Cass transferred to Hamilton Junior High School in 1951 and then attended Eastern High School until home circumstances forced her to leave in January, 1956. Fortunately Cass was able to get a job, initially as a file clerk and later as assistant bookkeeper. 
During a retreat in 1955, Cass had "received the desire to enter the convent."
She wrote in her biography that she thought about this desire many times but was afraid that she wouldn't be able to do it.  After much consideration and prayer, she decided not to put it off any longer. Her first letters requesting entrance left her discouraged and not "very hopeful." After a few more letters,  she was accepted as a candidate and received the candidate's veil on Sept. 8, 1960 in the Chapel of the Institute of Notre Dame. 
While a candidate, Cass worked in the laundry at Villa Regina Academy and coached the Villa Regina basketball team. At Reception on July 14, 1961, she was given the name, Sister Kenneth Marie. Sister Kenneth Marie professed her first vows on July 28, 1962. 
 
For the first seven years of her religious life, Sister Kenneth Marie was engaged in housekeeping or laundry at the motherhouse. In 1969, she began to teach the primary grades at St. Pius X School, Baltimore.  She also taught for more than 25 years at Our Lady of Perpetual Help School in Washington DC.  She worked in the school office at St. Mary's School, Annapolis, Md. before moving to Villa Assumpta, where she did a variety of community services.  She retired to prayer and presence in 2008.
Sister Kenneth attended the College of Notre Dame of Maryland (now University) and received a Bachelor of Arts degree in Elementary Education in 1977.
Sister Kenneth Marie always wanted to teach. When her opportunity came, she was a good teacher, according to students. She taught and advised students and was well-loved by students and parents.
A fighter for her ideals, Cass had a lot of loyal friends, including her lifetime friend Joyce. Always cheerful in spite of health problems, Cass' good sense of humor was evident. She could be called the "spirit of Villa Assumpta."
Cass loved sports and her Baltimore teams: the Orioles and the Ravens. She showed her loyalty by decorating her room to follow the sports seasons. She became the Villa Assumpta "bookie," running the sports pool for big games. For her knowledge she was called an encyclopedia of sports. Her interest in games of chance occasionally prompted a visit to the casino, which was renamed "going on retreat." Her BINGO calling skills and the humor she brought to them were also greatly appreciated.
Sister Kenneth Marie died on Oct. 21, 2020.  Burial took place on Oct. 28 at Villa Maria Cemetery, Glen Arm, Md.  A memorial Mass to celebrate the life of Sister Kenneth will take place at a later date.  Sister Kenneth Marie is survived by her devoted sister-in-law, Carlea Botta of Myrtle Beach, N.C. She is also survived by nieces and good friends.
- Jeanne Hildenbrand SSND